By Natalie Whitmer |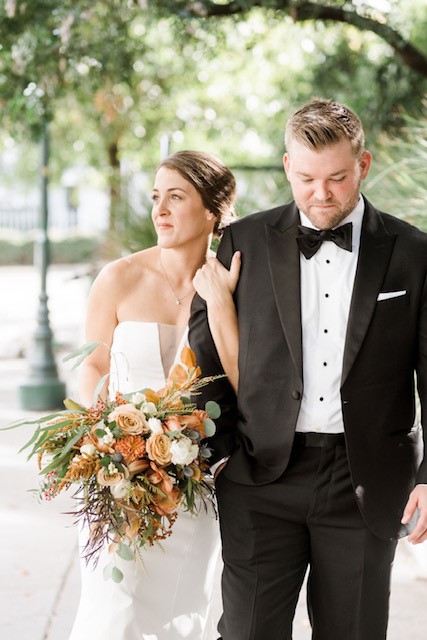 As we round out our first year of marriage and our first year of battling cancer, I recently asked my husband Brad how he would describe this past year. "Disrupted." Before cancer, we had plans: big, extravagant, travel-the-world kind of plans. After two years of a long-distance relationship, we were finally going to live in the same city. We were going to get settled in our brand-new home. We were going to make new Florida friends. We were excited about the opportunities we had in our careers. We were going to capitalize on the "newlywed phase" to the fullest extent! Then, we learned that cancer doesn't care if you're newly married with plans in place; it can rock your world in an instant.
Five days – that's how long we had been married when we heard the most unexpected, gut-wrenching words: "it's cancer." Just five days before, Brad was in a black tux. I was in the most beautiful wedding gown. We were surrounded by our biggest support system and celebrating the vows we had just made to each other – to love each other for better or worse, for richer or poorer, in sickness and in health.
Read More