By Andrea Greif |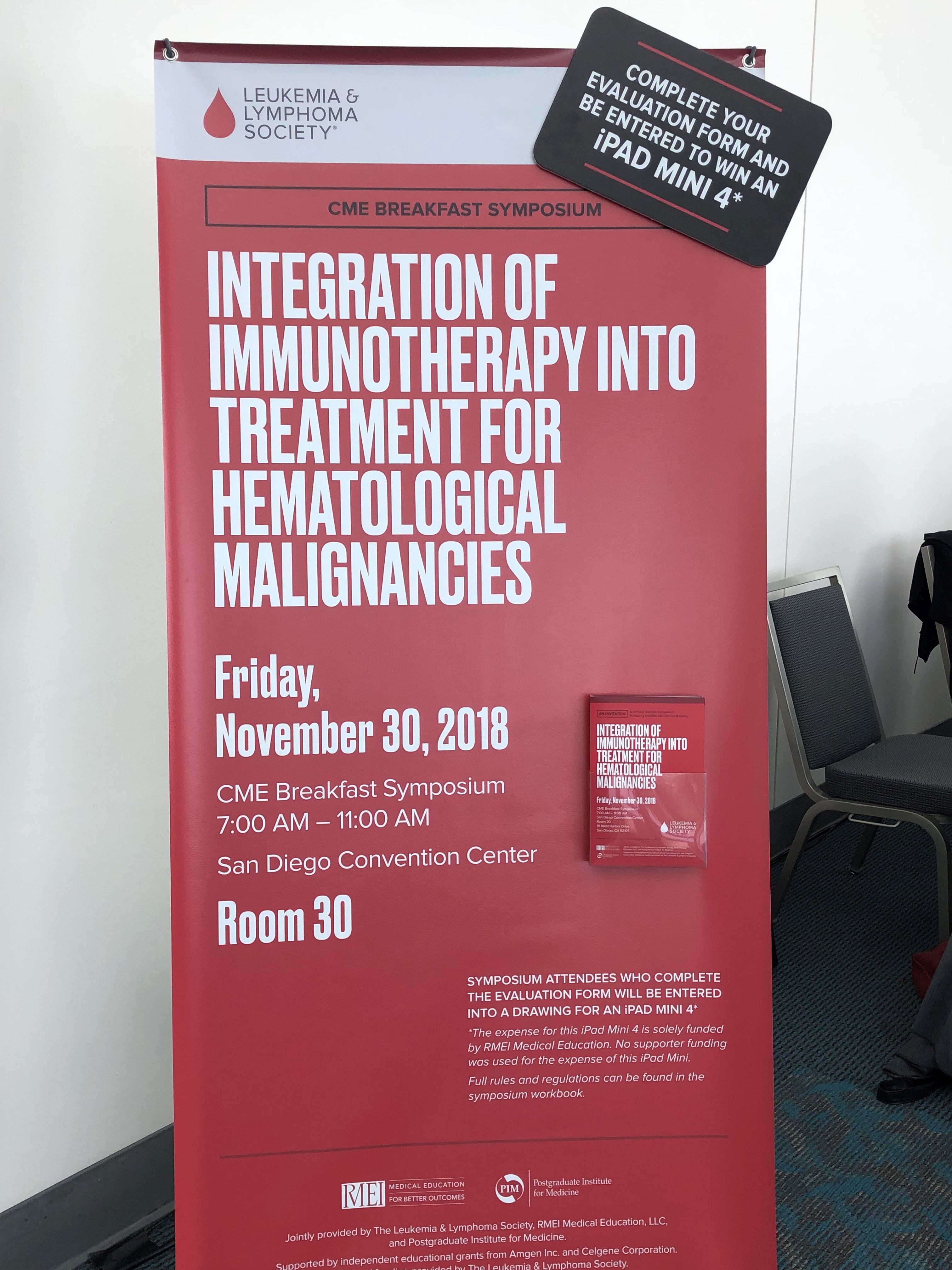 Immunotherapy – harnessing the body's immune system to fight disease – is rapidly becoming a mainstay of cancer treatment. The increasing interest in this field was clear at yesterday's standing-room only symposium hosted by The Leukemia & Lymphoma Society in advance of the 60th ASH (American Society of Hematology) Meeting which officially kicks off today here in San Diego. Over the next few days more than 30,000 researchers and others connected to the blood cancers and other blood malignancies will gather to hear the latest data from clinical trials.
More than 700 scientists, clinicians and other healthcare professionals, and biopharmaceutical representatives attended the session, where some of the world's most renowned blood cancer specialists discussed their work and general progress in immunotherapy.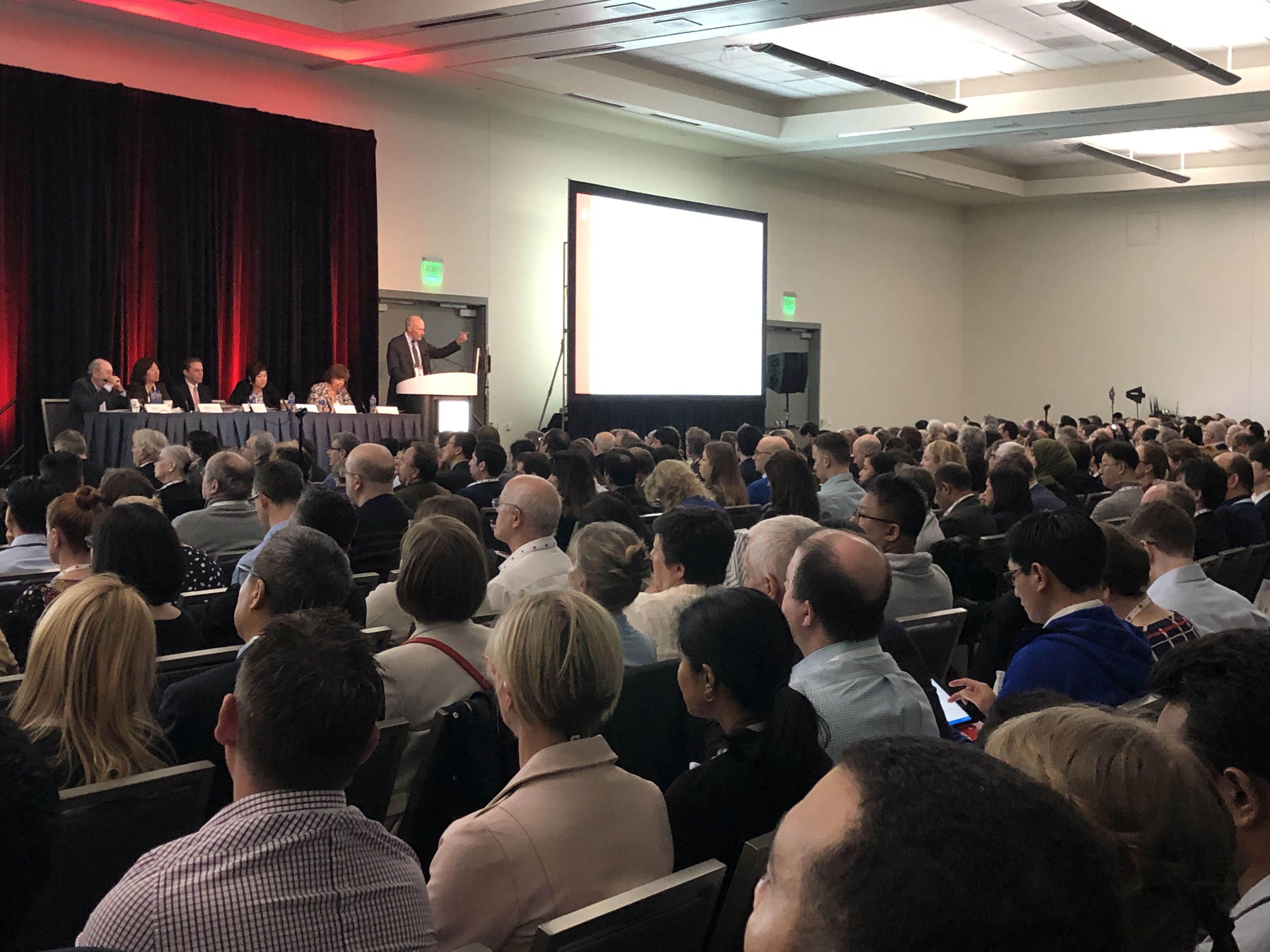 Helen Heslop, M.D., of Baylor College of Medicine, moderated the panel. LLS recently awarded Heslop her fourth five-year Specialized Center of Research grant to continue her work developing cellular therapies – infusing patients with living cells specially programed to target diseases such as leukemia, lymphoma and myeloma. On the frontlines of the immunotherapy revolution, Heslop is working on the next generation of immune-based therapies, including maximizing newly-approved chimeric antigen receptor (CAR) T-cell therapy, which engineers T cells so they are programed to find and kill cancer cells. Her team is also developing so-called "off-the-shelf" CAR-Ts using donor rather than patients' cells. Another project involves developing an oral vaccine to boost the cancer fighting T cells of myeloma patients, and a third is developing a CAR-T for patients diagnosed with AML.
Read More