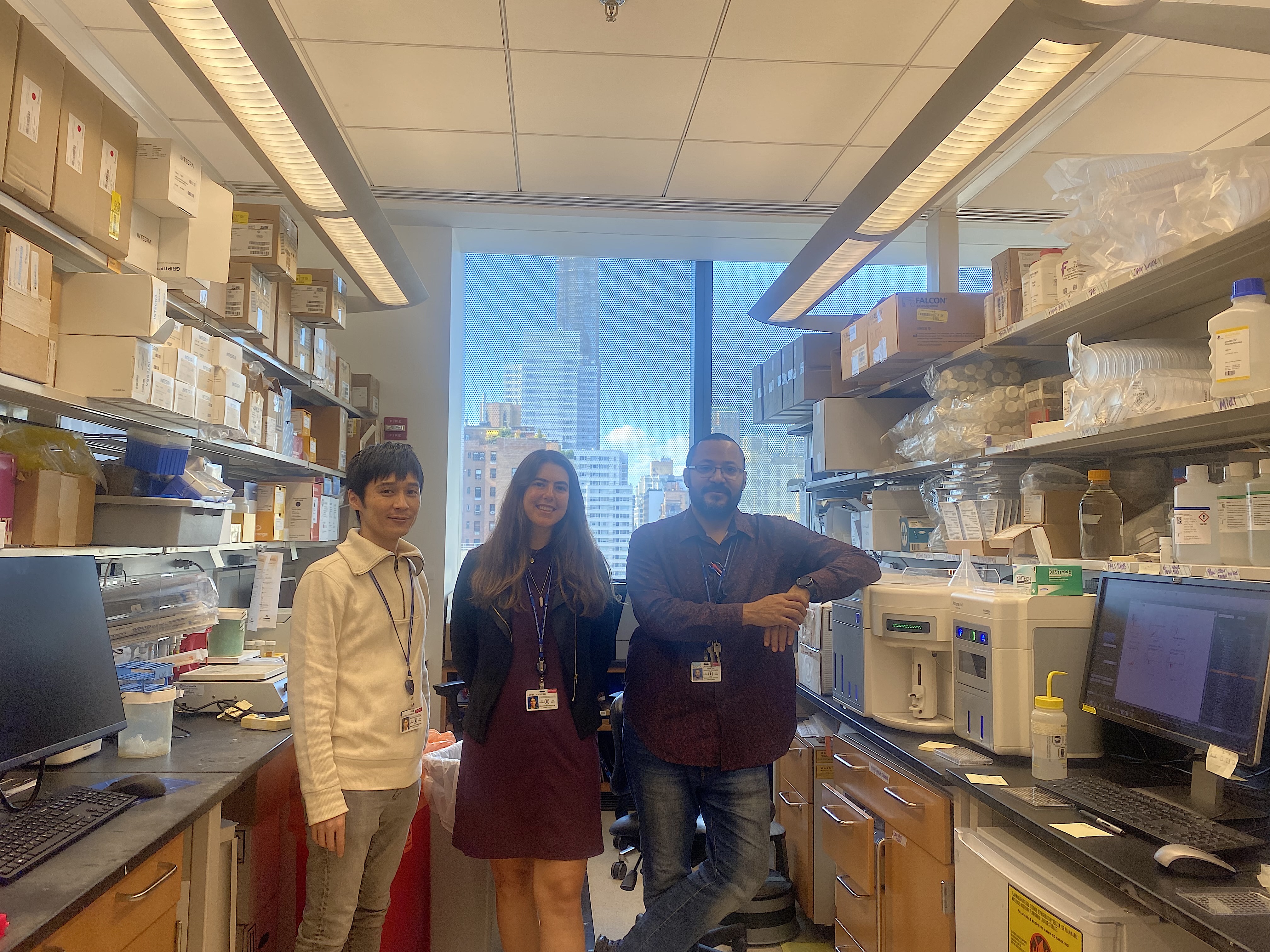 Black, Indigenous, and People of Color (BIPOC), Latinos, Native Hawaiians, Pacific Islanders, and other minority groups are underrepresented in the medical community. 
When people from these groups pursue medical school, they don't always benefit from mentorship and opportunities — especially among medical scientists.  
It's a reality that Gwen Nichols, MD, Chief Medical Officer at The Leukemia & Lymphoma Society, is keenly aware of. "I experienced the importance of mentorship and the advantages of being mentored by the right scientist at the right institution," she shared. "Many really smart people don't get those opportunities including women, people of color, and other underrepresented groups." 
The lack of underrepresented minorities among researchers and physician-scientists means innovative and brilliant people who have the potential to make a huge impact on science are left out. It also perpetuates implicit bias and often diminishes culturally competent care, which can trickle down through health disparities and a lack of trust in the healthcare system – all of which can have a negative impact on patients.  
So, LLS set out to do something about it.
Introducing LLS's Underrepresented Minority Medical Student Research Program
Having a mentor at a top institution shaped Dr. Nichols' career, giving her a boost that many underrepresented groups and women don't experience. She's reached the pinnacle of medicine, serving as an executive leader at one of the largest health-focused nonprofits in the nation.  
Under her leadership, LLS is making it a priority to help underrepresented minorities propel their medical careers forward through our newly launched Underrepresented Minority (URM) Medical Student Research Program. And, hopefully, this will also help improve healthcare disparities.  
Nina Logan, MD, Director, Research & Clinical Programs at LLS, spearheaded the launch of the URM Program with support from Erik Nelson, PhD, Executive Research Director at LLS, and LLS's diversity, equity, and inclusion team. "Clinically trained scientists hold a critical role in biomedical research, but most medical students do not choose a research career path," explains Dr. Logan. "Changing this trajectory could provide a unique and culturally competent perspective that would benefit all patients—including the many minorities afflicted with blood cancer—and, ultimately, strengthen the research enterprise." 
"We want oncology practice and science to look like the population that gets cancer," agrees Dr. Nichols. "We will build trust in science by having scientists from diverse backgrounds. This will only improve access to better therapy for more people."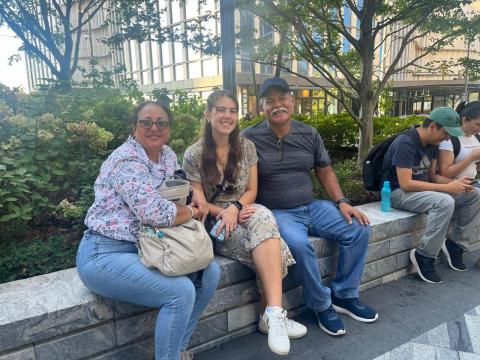 Facilitating mentorship opportunities for LLS's first URM Program participant  
The URM Program launched in 2023 with its first participant, Jennifer Lewis. She's an exceptionally talented Puerto Rican medical student, enrolled at California University of Science and Medicine, who's currently placed at The Omar Abdel-Wahab Lab at Memorial Sloan Kettering Cancer Center.  
As an undergraduate, Lewis enrolled at the University of Notre Dame with the intention of pursuing architecture. The day before classes began, she switched to pre-med and hasn't looked back. After graduating, she volunteered with The Red Cross in the Ecuadorian Amazon— an experience which further validated her path to medicine.  
"When I arrived in the Amazon, my entire world turned upside down," Lewis recalls. "I found myself in sheer awe of the nature, the people, and the culture. My time in the lab was a revelation. I acquired skills in drawing blood, administering vaccines, and analyzing blood and bodily fluids. To my surprise, I enjoyed it far more than I had anticipated." 
She walked away with a renewed resolve to pursue medical school, returning to school for a post baccalaureate program and earning a master's degree before matriculating into medical school.  
"My experiences in the Ecuadorian Amazon equipped me with a profound sense of adaptability, resourcefulness, and empathy," she recollects. "They have underscored the importance of embracing different cultures, facing adversity head-on, and finding solutions in challenging circumstances. They have undoubtedly enhanced my readiness to become a better doctor, one who can connect with patients, handle unexpected situations, and offer compassionate care when it matters most."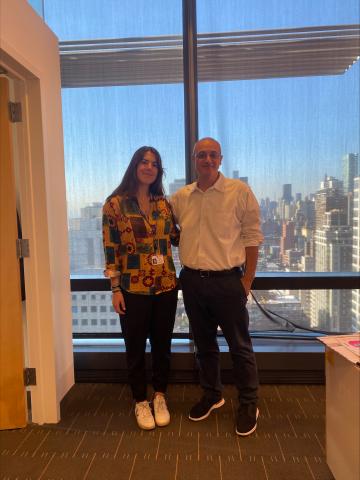 LLS staff help guide Lewis alongside her mentor at Memorial Sloan Kettering  
Lewis works with Omar Abdel-Wahab, MD, Chair of the Department of Molecular Pharmacology at the Sloan Kettering Institute, MSKCC, through the URM Program. Under his mentorship, she's had the opportunity to conduct experiments, create CAR T-cells, and isolate DNA. And since she's at a cutting-edge cancer research and healthcare facility, she's also joined attending physicians on rounds and witnessed a patient receive a new immunotherapy.  
"Being involved in immunotherapies that are going to be actively used in patients at the neighboring hospital and witnessing the patient's journey firsthand is indescribably exciting," Lewis said.  
The URM Program also connected Lewis with other physician-scientist mentors to help guide her through her medical career aspirations. Dr. Logan facilitates these relationships for Lewis because she recognizes the difference it would've made in her career as a woman of color. "It would have opened up a whole new world of possibilities, opportunities, and inspired thoughts about different options for my ultimate career path. Having a seasoned, influential physician mentor supporting me, advising me, and advocating for me would have been life changing." 
Lewis doesn't take these opportunities lightly. "I am profoundly humbled and thankful for the invaluable opportunities the URM program has provided me." 
The URM Program inspired Lewis to pursue a career as a research scientist  
When Lewis embarked on her journey through the URM Program, she was determined to pursue clinical hematology/oncology in medical school. Little did she know this experience would alter her plans dramatically, which Dr. Logan was counting on.  
"Dr. Logan once mentioned the prospect of molding me into a physician-scientist by the end of my time in the URM program," Lewis remembers. "At the time, I laughed at the notion, as research was never a passion of mine. It was merely a checkbox on the path to becoming a physician. Today, I can't envision my future without a significant role in research." 
LLS hopes to expand the URM Program over time so more medical students like Lewis can explore research-focused career opportunities. "Really great investigators are often the ones who mentor the next generation of really great investigators," says Dr. Nichols. The URM Program simply creates a pathway for underrepresented minorities to become just that—great investigators.