By LLS Staff |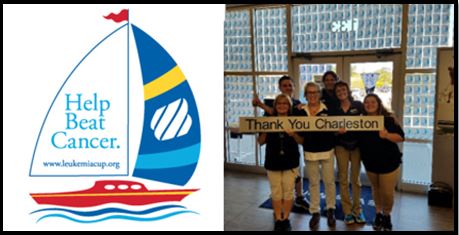 For the third consecutive year, during Blood Cancer Awareness Month, nearly 250 West Marine stores across the country are teaming up with The Leukemia & Lymphoma Society's (LLS) Leukemia Cup Regatta, to raise awareness for the urgent need to fund research to advance cancer cures. From September 1-30, West Marine customers can donate to LLS by purchasing a paper sailboat they can add their name to and display in the store where the donation was made. 100% of the proceeds will go LLS to help support the fight against cancer.
West Marine is recognized as a leading boating supply store for cruisers, sailors, anglers and paddle sports enthusiasts nationwide. West Marine CEO, Doug Robinson, has also sailed in the Charleston, SC Leukemia Cup Regatta since 2015 and has a particularly close mission connection to LLS. In 2014, he was diagnosed with a deadly blood cancer, acute myeloid leukemia (AML). At the time of his diagnosis, he was told his disease had advanced to a stage where he needed to begin immediate treatment. His medical team worked closely with LLS to learn about treatment protocols and to identify a bone marrow donor for a much-needed transplant.
"It became apparent that my long-term survival was completely dependent upon a successful bone marrow transplant. Fortunately, LLS was able to identify a bone marrow donor, which ultimately saved my life," said Doug. "Four years later, I am cancer free. If it weren't for LLS, I would not be alive today."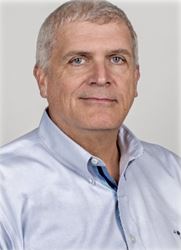 West Marine has been a national supporter of Leukemia Cup Regatta since 1996, so when Doug joined the company earlier this year, he was already well aware of LLS's critical work to find cures. "LLS has delivered lifesaving results year after year, with the data to support it. Last year alone, there were four FDA approvals for AML," said Doug. "I can't think of a better organization to support."
The Leukemia Cup Regatta is a thrilling series of sailing events that combine the joy of boating with the important task of raising money to cure blood cancers. Since its inception, The Leukemia Cup Regatta has raised millions of dollars for lifesaving research and patient services, bringing help and hope to patients and their families. At yacht clubs throughout North America, skippers register their boats and recruit friends and colleagues to help crew and to raise funds. Crewmembers seek donations from friends, family, co-workers and employers to sponsor their boat.
To learn more about the Leukemia Cup Regatta, visit: www.leukemiacup.org.
To learn more about West Marine visit: www.westmarine.com

Read More