Welcome to LLS Community
The LLS Community is a project of the Michael J.Garil Data Collective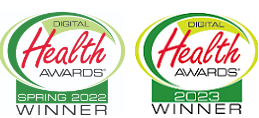 LLS Community, A Project of the Michael J. Garil Data Collective, was selected as a Bronze Award winner in the Spring 2022 Digital Health Awards®, which honors the world's best digital health resources. In 2023, LLS Community content was recognized with a Silver Award for the article, Language Matters, a Bronze Award for the article, One More O-logist, and a Merit Award for the inaugural Ask an Expert video on COVID-19.
---
LLS Community is an online gathering place for patients, caregivers and healthcare professionals to share experiences and provide support.  In addition, LLS provides information and resources to support patients and caregivers from diagnosis and throughout the cancer journey.
On our community you can:
Ask questions, provide and receive support, and share stories with others who are going through similar experiences
Get the latest information about treatment advances and research 
Learn about LLS resources such as financial assistance, webinars, informational booklets and more
Get personalized support from LLS staff
Answer weekly Questions of the Day to help LLS provide the information and support most important to you
Submit a question to be answered by a blood cancer expert in our ongoing video series called Ask an Expert.
LLS Community was created to honor the memory of Michael Garil, who was diagnosed with acute lymphoblastic leukemia in 1974 at the age of seven. Throughout his life, Michael dedicated himself to openly sharing his experiences in the hopes of helping others. To continue what Michael started, his parents Ethel and Bernard Garil have generously supported the creation of LLS Community in his memory.
Support provided by: