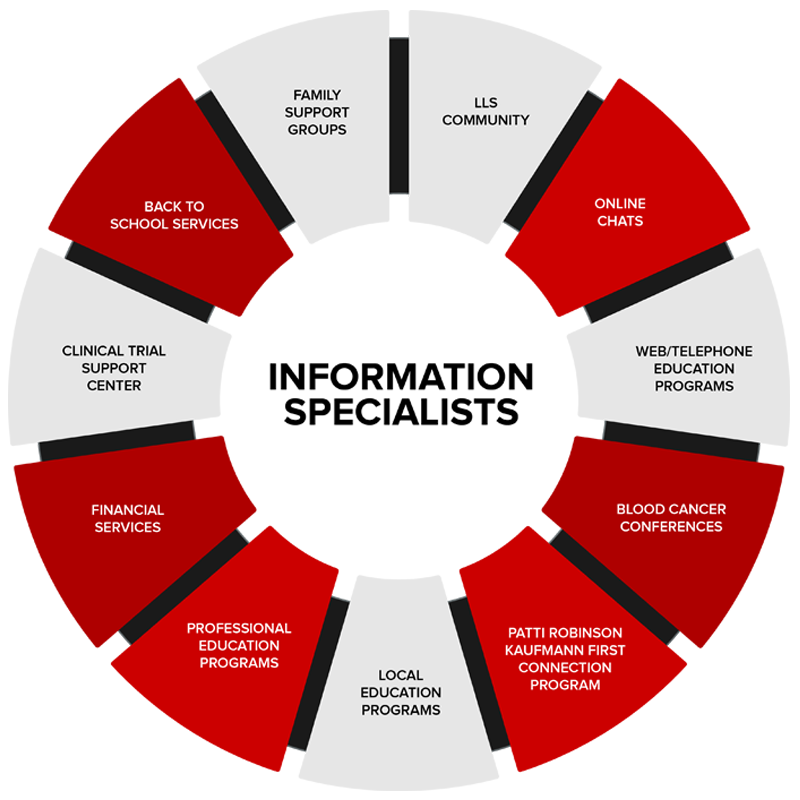 Where can I get additional information about my cancer and treatments?
Is there anyone I can talk with who has been through this? Where can I get financial assistance to help cover the cost of my treatment? How do I talk with my loved ones and children about my disease?
These are just a few of the hundreds of questions Blood Cancer Information Specialists at The Leukemia & Lymphoma Society answer day-in and day-out.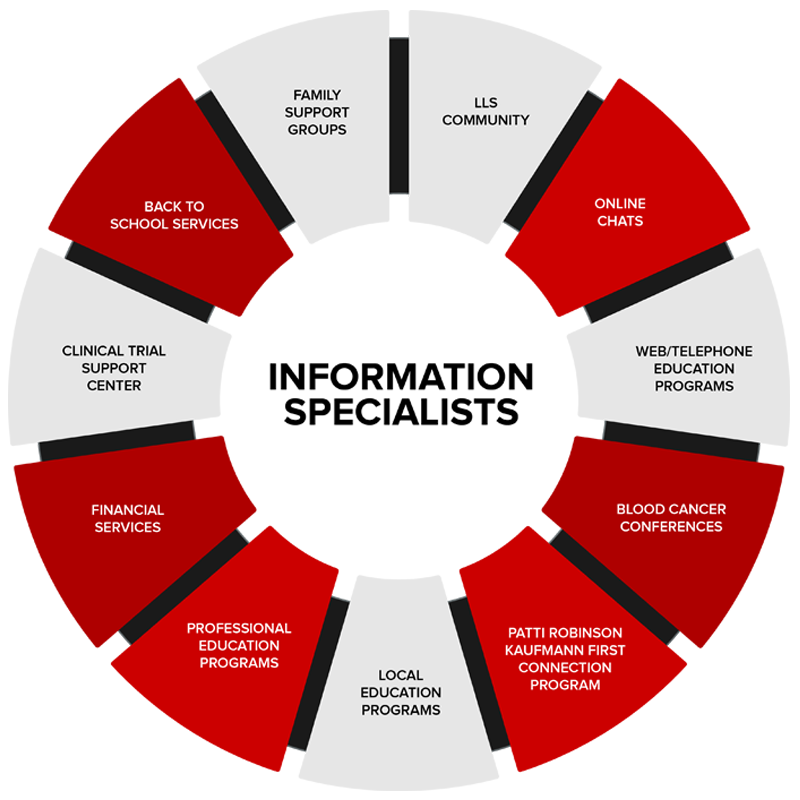 ---
According to LLS President and CEO, Louis J. DeGennaro, Ph.D., "There is no other organization that provides the level of patient support and service that we do. Our trained, compassionate Blood Cancer Information Specialists spend hours talking with patients – many of them newly diagnosed – about their disease, clinical trials, how to talk to their physician, and so much more. In addition to our significant investment in research to find cures, LLS is a patients first organization. We launched our Blood Cancer Information Specialist group in 1997 - this work is in our DNA!"
Patient Support and Services
Inspiring Stories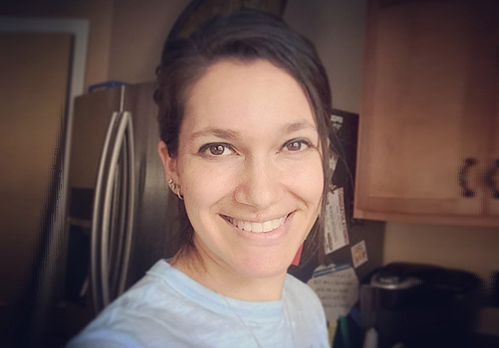 Jasmin Egan, Leukemia Survivor
In October 2014, at 38 years old, I was diagnosed with acute myeloid leukemia (AML). Although I had heard of leukemia before, I never truly knew what it was. By the time I went home to tell my two children that I would be away for a little while to receive treatment, I went completely numb.
For more than two years, my life included hair loss, many overnight stays at the hospital, and frequent doctor visits. My doctor introduced me to The Leukemia & Lymphoma Society's (LLS) free patient online community, LLS Community, which allowed me to connect with so many others who were going through exactly what I was enduring. It was comforting to hear from others about how they were dealing with the effects of treatment and their disease.
During a checkup in June 2017, I was elated to learn all of my blood counts were normal. Today, I still keep in touch with other patients I have met through LLS Community. They have become lifelong friends.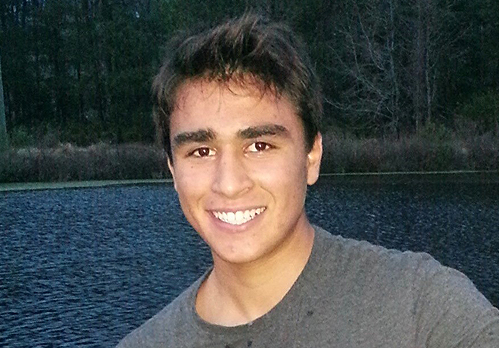 Sawyer Sanchez, Leukemia Survivor
While on vacation across the country, I was diagnosed with acute myeloid leukemia (AML). I was immediately flown home and started receiving chemotherapy. With my parents at the hospital around the clock, the rest of my family turned to The Leukemia & Lymphoma Society (LLS) for help.
LLS was the comforting voice that helped my family and me navigate the complex treatment process. LLS's Information Specialists were always ready and available to respond to our emails and phone calls. They provided us with information about transplant centers, doctors, resources, and sent written materials to help with fundraisers, transplant donor drives and clinical trials.
I was fortunate to receive help from many groups and individuals, but LLS continues to be a significant resource. I am now seven months removed from my transplant and doing great. My doctors continue to reduce my medications, and I am regaining my strength and stamina. I am excited that I will return to high school this fall for my senior year.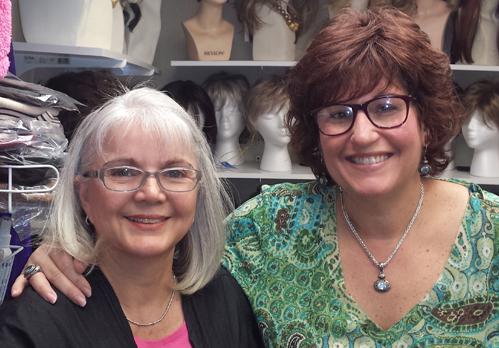 Jerri Kropf, Lymphoma Survivor
In February 2016, I was admitted to the emergency room after experiencing unusual symptoms. Shortly after, I was diagnosed with Hodgkin's lymphoma.
I can still remember the oncologists going over my prognosis, and a representative from The Leukemia & Lymphoma Society (LLS) who was there during this difficult time to keep me filled with words of encouragement and positivity. The next six months were filled with radiation and chemotherapy. At times I was in excruciating pain, but I am proud to say I am now in remission.
I am forever thankful for the support I received from LLS since my cancer diagnosis. From the information they provided to me about co-pay, to the guidance and education about additional financial assistance, the organization had a huge impact on helping me get through the hardest time in my life.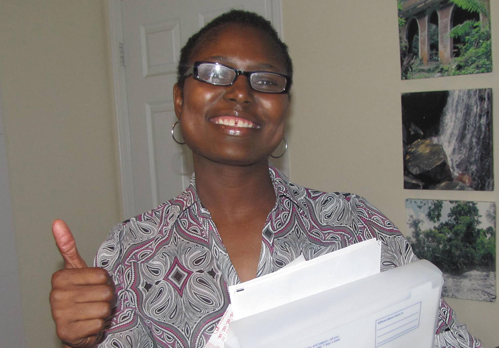 Jackie Pryor, Lymphoma Survivor
I would have never imagined that at the age of 29, I would be lying in intensive care fighting for my life with stage IV anaplastic large cell lymphoma (ALCL). After months of illness, I woke up to learn my true diagnosis. By the time I opened my eyes, I had already undergone my first five-day round of chemotherapy with five more sessions to go. I knew it was going to be a long summer.
The treatments, emotional struggles, and spiritual awakenings were only part of the battle. Soon enough the bills began rolling in. While insurance policies, retirement plans, a couple of savings accounts for a rainy day, and frugal spending were all my style, lymphoma was not part of the plan. I turned to The Leukemia & Lymphoma Society's (LLS) Information Specialists, who provided me with financial assistance through a Co-Pay Assistance Program. This financial support helped me free up money for other expenses I incurred.
The support I received from the LLS Co-Pay Assistance Program relieved some of the stress associated with making it from one month to the next. I feel so immensely blessed to have access to this type of support and see the difference in what I am able to do for myself in maintaining my household. I now am able to balance a meaningful lifestyle, despite being on long-term disability income.
---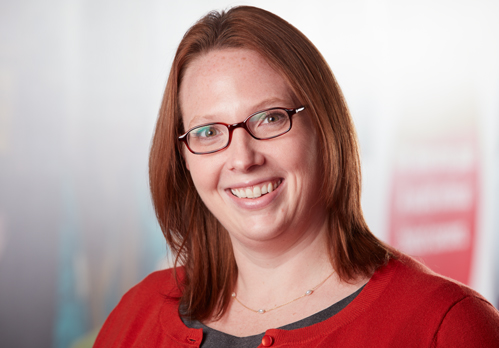 Meredith Barnhart, Director
The Leukemia & Lymphoma Society
Information Resource Center
"Knowing each and every day I am providing families with blood cancer education, support, and access to a potential cure has been the most profound and rewarding experience. I hear on a daily basis about blood cancer's impact on the day-to-day life of the whole family, and this strengthens my commitment to drive forward our goal to improve the lives of patients and their families," said Meredith.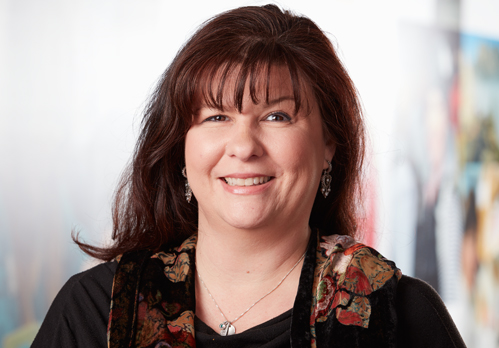 Michelle Rajotte, Associate Director
The Leukemia & Lymphoma Society
Information Resource Center
"Working at LLS for almost 12 years, my eyes have been opened by the thousands of people I have spoken with who have had their lives impacted by blood cancer, and on a personal note, by having my mother-in-law pass away from complications of chronic lymphocytic leukemia. I hope to see the day when LLS has achieved a world without blood cancers. I am very honored and proud to be a part of this monumental mission," said Michelle.
Speak to an Information Specialist
For personalized disease and treatment information and clinical trial searches.