By Andrea Greif |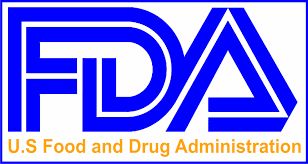 The U.S. Food and Drug Administration's latest approval of a blood cancer therapy is encouraging news for a group of lymphoma patients with a very rare subset of the disease called primary mediastinal large B-cell lymphoma (PMBCL). The approval is for patients who have relapsed after two or more prior lines of therapy or who did not respond to therapy at all.
PMBCL is a type of diffuse large B-cell lymphoma that occurs in the thymus, a gland in the chest area that is part of the immune system. PMBCL accounts for about 2-3 percent of all non-Hodgkin lymphomas; more than 650,000 people are currently living with NHL in the U.S. PMBCL tends to impact younger adults in their 30s and 40s.
The therapy approved Wednesday by the FDA is called pembrolizumab (Keytruda ®), an immunotherapy known as a checkpoint inhibitor, that works by blocking a specific protein, PD1 that acts as a mask, preventing the body's immune T cells from recognizing cancer cells. Targeting this protein unleashes the immune T cells so they can attack the cancer cells.
Pembrolizumab was previously approved in March 2017 for Hodgkin lymphoma patients. Another checkpoint inhibitor, nivolumab (Opdivo ®), is also approved for Hodgkin lymphoma. Additional approved indications for pembrolizumab include solid tumor cancers such as melanoma, lung cancer, head and neck cancer, urothelial carcinoma, gastric cancer, cervical cancer, and microsatellite instability–high solid tumors.
While LLS did not directly support the trials leading to this latest approval, LLS supports many researchers investigating the utility of anti PD1 therapy in various types of lymphomas, including central nervous system lymphoma and follicular lymphoma. LLS has also supported research to other immunotherapeutic approaches to treating PMLBCL, and in fact, the approval of the Kite/Gilead CAR T-cell immunotherapy, Yescarta ®, last year was the outcome of the clinical trial supported by LLS.
Wednesday's approval is based on a clinical trial – Keynote-170 – involving 53 patients with relapsed/refractory PMBCL who were positive for PD1. The overall response rate was 45% with a complete response rate was 11%, and a partial response rate of 34%. The approval was under the FDA's accelerated approval program, meaning further testing must still be conducted to received a full approval. To read more about this latest approval click here.
Read More