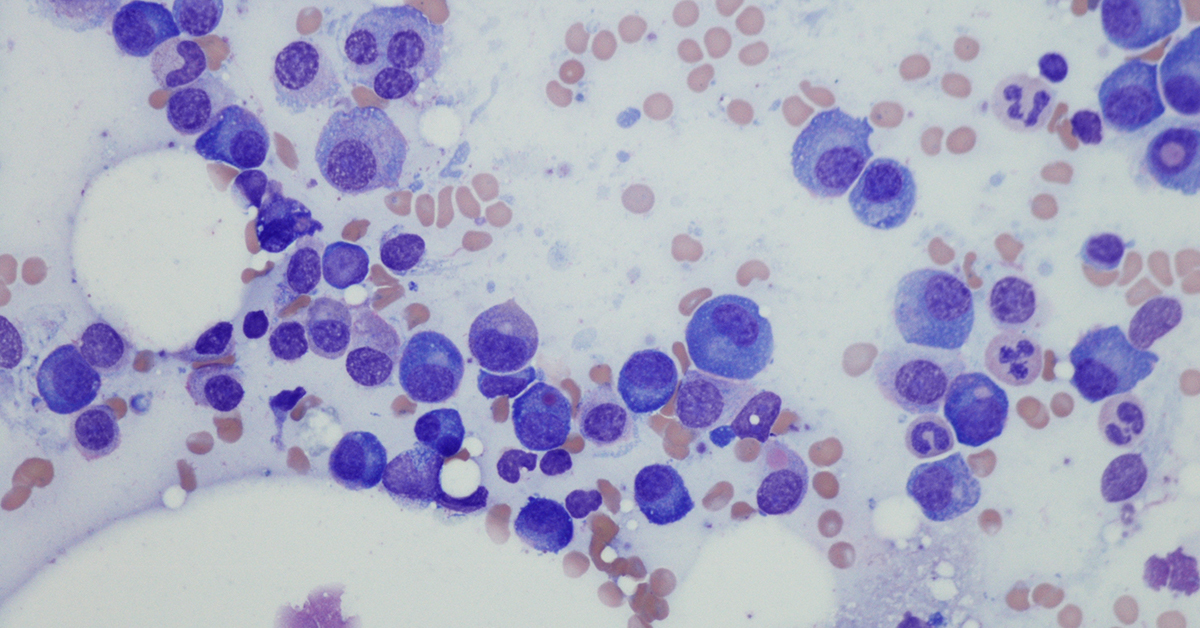 Update: In November 2022, the manufacturer (GSK) announced that it had begun a process to withdraw belantamab mafodotin-blmf (Blenrep®) from the U.S. market. However, patients with relapsed or refractory multiple myeloma who are currently deriving benefit from this treatment will continue to have access to it through a compassionate use program from GSK.

Blenrep was authorized for use in the U.S. in 2020 under an accelerated FDA review process. Accelerated review speeds access to drugs that fill an unmet medical need for patients with a serious condition. Accelerated approvals are based on substantial data, but less than is required for a traditional ("full") FDA approval.

This process, which LLS supports, gives patients with hard-to-treat blood cancers and limited options earlier access to treatments with acceptable risk-benefit profiles based on early testing while larger-scale testing continues. In limited cases like this one, additional data does not confirm a benefit. Blenrep did not meet the stringent FDA standards for traditional approval in its ongoing clinical trials, so it is being removed from the market.

In the time since Blenrep's initial approval, there were big steps forward in multiple myeloma treatment with approval of three new immunotherapies — the bispecific antibody teclistamab (Tecvayli™) and the CAR T-cell treatments cilta-cel (Carvykti™) and ide-cel (Abecma™).
UPDATE: The U.S. Food and Drug Administration on August 5, 2020, approved belantamab mafodotin-blmf (Blenrep®; GlaxoSmithKline/GSK as a monotherapy treatment for adult patients with relapsed or refractory multiple myeloma, who have received at least four prior therapies including an anti-CD38 monoclonal antibody, a proteasome inhibitor, and an immunomodulatory agent.
News in mid-July that a special committee of the U.S. Food & Drug Administration called ODAC (Oncologic Drugs Advisory Committee) had ruled favorability on an investigational treatment for relapsed myeloma came as somewhat of a surprise. After all, some reviewers within the FDA have expressed serious concerns about toxicity of the drug affecting patients' eyes, including blurred vision or dry eye, and even severe corneal ulcers that may require corneal transplant.
But on Tuesday July 14, the 12-member ODAC committee determined the benefits outweigh the risks, and voted unanimously to recommend the drug, belantamab mafodotin, be approved by the FDA. That FDA decision is due in August. The ODAC decision is based on a Phase 2 clinical trial that divided the patients into two cohorts, each receiving a different dose of the drug. The overall response rate (ORR) observed in the 97 patients who received the lower dose of belantamab mafodotin was 31%. For the 99 patients who received the higher dose of belantamab mafodotin, the ORR was 34%.
The reason this decision is so significant is that, if approved, belantamab mafodotin would be the first of an emerging approach to treating myeloma that has sparked intense interest and scrutiny. Belantamab mafodotin is among a growing number of experimental therapies designed to target a protein on the surface of myeloma cells called B-cell maturation antigen (BCMA). This cell surface receptor is present on virtually all multiple myeloma cells but is absent from normal B cells, making it an ideal target for therapy.
Belantamab mafodotin is an antibody-drug conjugate, meaning it is comprised of an antibody bound to a toxic molecule. The antibody homes in on the BCMA on the cell surface and the cancer-killing molecule is released into the cell and causes cell death.