The Leukemia & Lymphoma Society's (LLS) California Southland celebrated its 2018 Light The Night® presented by UCLA Health on Saturday, November 3, 2018 at Century Park at the Century Plaza Towers. Light The Night is an annual evening walk to support LLS's mission to cure blood cancers and provide care to patients and families.
An estimated 5,000 participants formed fundraising walk teams and gathered to celebrate, honor, or remember those touched by cancer.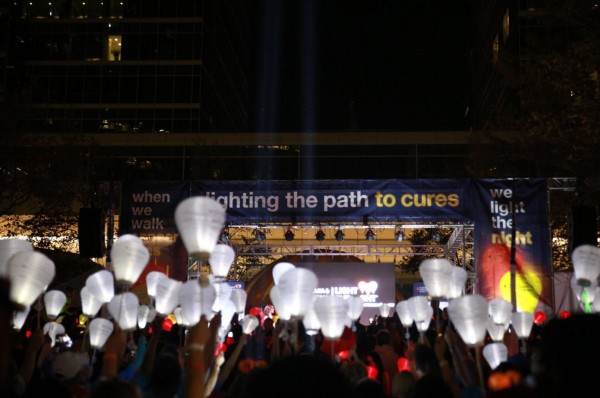 Honored Hero, Laurie Adami, shared her story of survivorship during the Opening Ceremony. This year marks the first time in 12 years that she has been cancer free thanks to a new CAR-T clinical trial at UCLA Health. Click here to view the invigorating speech.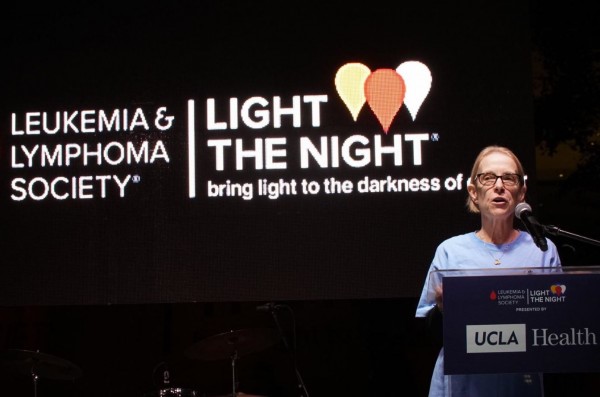 Walk participants carried illuminated lanterns – white in honor of survivors and the power of research, red in support of patients and finding cures, and gold in remembrance of those who have been lost. Holding this year's ceremonial lanterns are the Lakers Girls and Kareem Abdul Jabbar, representing the red lantern of support, Cindy Au, representing the white lantern of survivorship, and Karen Fensterstock, representing the gold lantern of honor.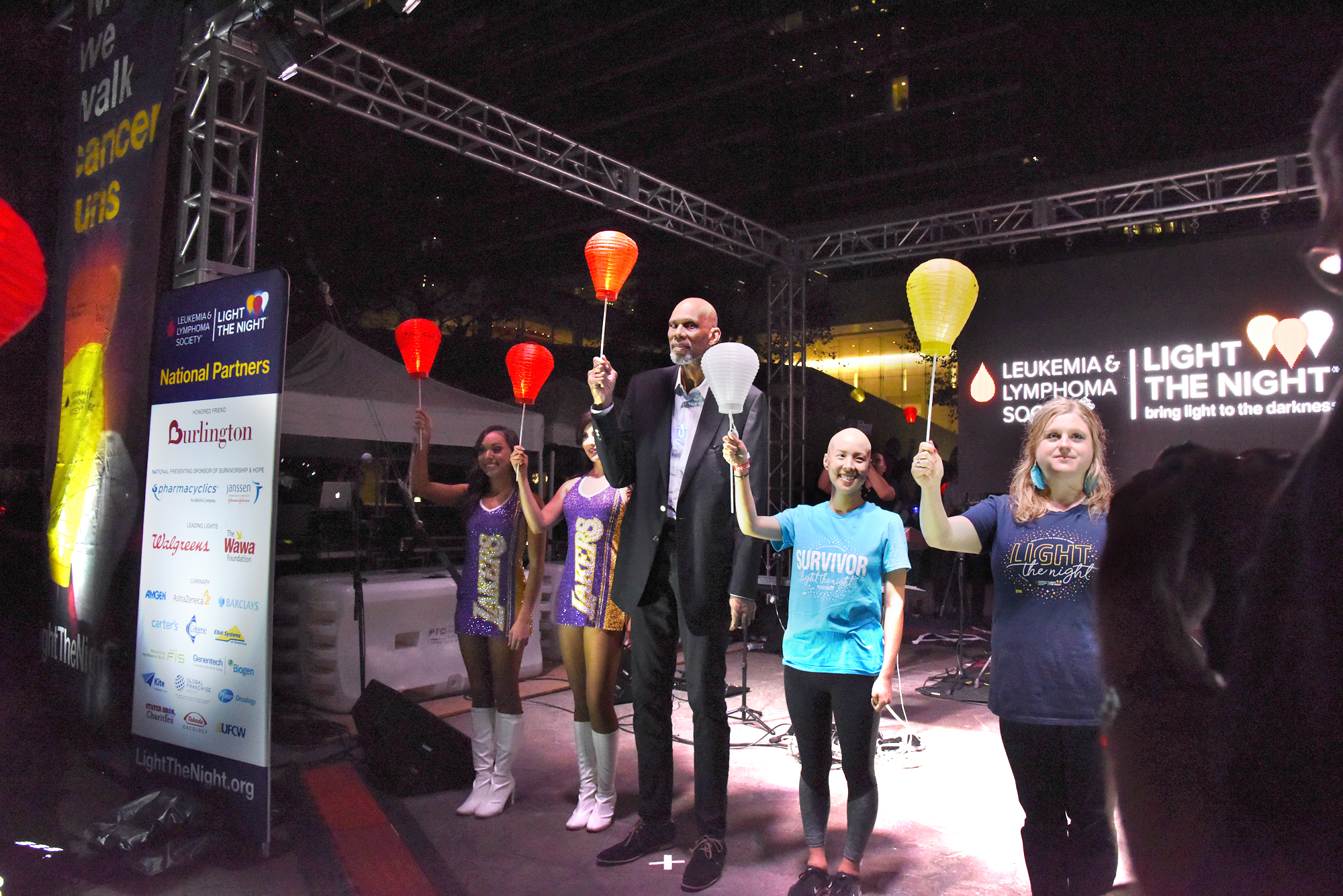 The Los Angeles Light The Night Walk was presented by UCLA Health as the White Lantern and Survivorship sponsor. More local sponsors included Johnson & Johnson's Donate a Photo, Genentech, Keck Medicine of USC, TGI Fridays, and Kaiser Permanente.
Top companies that participated and have raised over $10,000 to date include Netflix, Norton Rose Fulbright, USC Norris, Henkels and McCoy, and Pierce Law Group. Our company leaders, each raising over $150,000 this year to support our efforts are Presenting Sponsor, UCLA Health, and SoCalGas.
This year's Walk is on target to raise over $1 million to help fund cutting edge research and local patient services such as co-pay assistance, travel assistance, and our new urgent need program to assist those battling blood cancers. To make a donation through January 31, 2019 to help meet and exceed the million dollar goal, visit http://www.LightTheNightLA.org
Photos provided by: Jessica Franz of Air.Cam and Larry Estrin of Eugene Photography
---
About The Leukemia & Lymphoma Society
The Leukemia & Lymphoma Society (LLS) is the largest voluntary health organization dedicated to funding research, finding cures and ensuring access to treatments for blood cancer patients. Since 1949, The LLS has been on the forefront of blood cancer advances such as chemotherapies and stem cell transplantation leading the way to the targeted therapies and immunotherapies that are saving thousands of lives today. LLS is changing the landscape of cancer with more than 300 active research projects that explore different avenues of new and adventurous research; ones with promise and ones that will save lives not someday, but today. Learn more at www.lls.org.
The California Southland Chapter, headquartered in Los Angeles, empowers community members to help fight cancer through Light The Night, Man & Woman of the Year, Students of the Year, Team in Training, and Pennies for Patients. We also offer patient and health care professional education opportunities, local support groups and a variety of volunteer opportunities. To learn more, please visit www.lls.org/california-southland or call 310-342-5800.