The Greater Los Angeles Region Appoints Four Community Leaders to its Board of Trustees
Greater Los Angeles Appoints Four Community Leaders to its Board of Trustees
LOS ANGELES, June 30, 2021 – The Greater Los Angeles Region of The Leukemia & Lymphoma Society® (LLS) announced today the appointment of four new members to its Board of Trustees. The new members join a distinguished group of four Trustees, who are committed to advancing the LLS mission: Cure leukemia, lymphoma, Hodgkin's disease and myeloma, and improve the quality of life of patients and their families. The Greater Los Angeles Region's Board of Trustees is an active group of professionals who volunteer their time to help LLS at the highest level. In addition to providing strategic guidance, financial oversight and fundraising support, Trustees serve as ambassadors to LLS, promote events in the area and help recruit supporters for the organization. Together, the Trustees bring valuable expertise that spans diverse areas such as pharmaceuticals, global security, entertainment and human resources.   Among the new Board of Trustees appointments are:  
Bassil I. Dahiyat, Ph.D., President and Chief Executive Officer at Xencor, Inc.; BOARD OF TRUSTEE: With more than 24 years of professional experience, Dahiyat has led an impressive career as a President and CEO across biopharmaceuticals. Through his commitment at Xencor, he is the co-founder of Xencor, and co-inventor of Xencor's breakthrough XmAb® technology. He has led the company in raising over $700 million in public and private financing, creating a diverse portfolio of monoclonal antibody clinical programs for the treatment of life-threatening and debilitating diseases, and establishing alliances with leading biopharmaceutical companies that generated over $200 million in upfront payments.
Dahiyat holds a Ph.D. in Chemistry from Caltech and B.S. and M.S.E. degrees in Biomedical Engineering from the Johns Hopkins University. He has co-authored numerous scientific papers in the fields of protein design and drug delivery, is an inventor of over 30 US and numerous foreign patents and has received scientific awards from the American Chemical Society, the Controlled Release Society, the Protein Society and Caltech. Dahiyat is inspired by the LLS mission and served as the 2020 Corporate Walk Chair for Light The Night Greater Los Angeles, helping lead a campaign that raised more than $1.3 million. He was also in the top five national Executive Challengers raising more than $100,000 in 2020.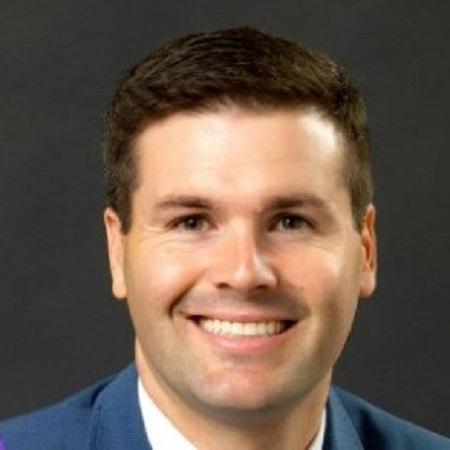 Henry Hernandez, President and Chief Executive Officer at Inter-Con Security; BOARD OF TRUSTEE: Hernandez brings more than five years of experience in large-scale security systems to the LLS Greater Los Angeles Region's Board of Trustees. He is responsible for Inter-Con Security Systems, Inc. as a multinational private security company operating in North and South America, Africa and Europe, where he successfully manages Inter-Con's clients including the Departments of State, Justice, Energy and Defense, as well as Fortune 500 companies, high net worth individuals, and various public utilities.
He attended Loyola High School in Los Angeles and graduated with honors from Harvard College. He then attended Harvard Law School, where he was the editor of the Journal of Law and Public Policy and Speaker's Chair of the Harvard Catholic Law Students Association. After law school, he accepted a clerkship with the Hon. Kim McLane Wardlaw on the Ninth Circuit Court of Appeals. Following his clerkship, Hernandez practiced as an associate at Sullivan & Cromwell LLP in New York City.
His practice focused primarily on private equity and commercial real estate advice and transactions. After four years at S&C, Hernandez joined Inter-Con. Hernandez first became involved in the LLS Greater Los Angeles Region in 2020. He is passionate about community involvement and is a member of the board of Rose Bowl Institute and the AltaMed Foundation.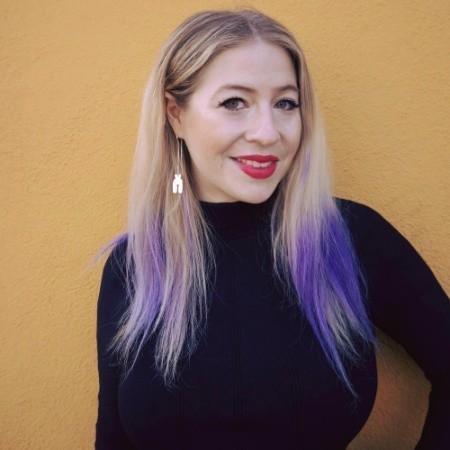 Lauren Rosenberg, Vice President of Development at Stephen David Entertainment; BOARD OF TRUSTEE: An avid leader in television for over a decade at both major talent agencies and prolific unscripted production companies & studios, Rosenberg has achieved so much in the past seven years. She has created and pitched projects that have been set up at YouTube, HGTV, MTV, SyFy, Bravo, A&E, TruTV, TLC, Discovery, CMT, AMC, Animal Planet, Travel Channel, and more, and served as Co-Executive Producer on the following Lionsgate series: Monica The Medium, the first unscripted show to run multiple seasons on Freeform / ABC Family, OWN's Checked Inn, and as Producer on the E! series Model Squad. Prior to Stephen David Entertainment, Rosenberg got started with William Morris Endeavor then moved to the Manager of Development at 51 Minds, as development was her true calling.  From there, she spearheaded development at Trooper Entertainment, which had a four-year production overall deal at Lionsgate. Rosenberg attended Indiana University Bloomington for a Bachelor of Arts in Telecommunications and Gender Studies.
Rosenberg was the 2018 LLS Greater Los Angeles Region Woman of the Year Runner-up, leading her team to raise over $220,000 for LLS. Since then, she has a legacy Man and Woman of the Year total of close to $750,000 and expects that number to rise beyond a million dollars with her three 2021 Man and Woman of the Year nominees. Rosenberg is a co-chair of the Man and Woman of the Year committee in Los Angeles.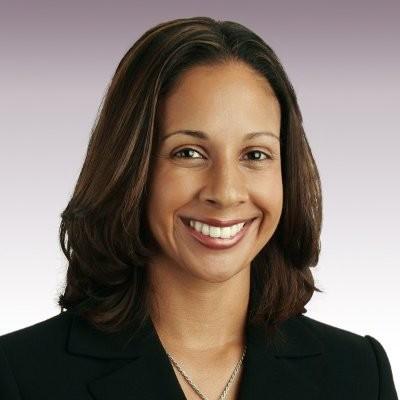 Christiane (Chrissy) Roussell Willis, Senior Vice President of People and Organizations at Sony Pictures; BOARD OF TRUSTEE: Roussell Willis is the head HR business partner supporting the Strategic (Corporate) Functions.  She joined Sony Pictures in December 2019 as Vice President of Employee Relations after serving as Counsel at Davis Wright Tremaine in Los Angeles, where she had an employment counseling and litigation practice.
Prior to Davis Wright Tremaine, Roussell Willis served as Senior Counsel in the Employment Litigation Group at 21st Century Fox in Los Angeles.  She also practiced at the law firms Morgan Lewis and Hunton & Williams (now Hunton Andrews Kurth), as well as served in a human resources role at Broadcom Corporation. Roussell Willis received her Bachelor of Arts in English from Georgetown University, her J.D. from USC Gould School of Law, and her Human Resources Management Certificate from Loyola Marymount University. Roussell Willis is an adjunct professor at USC Gould School of Law, where she teaches HR Compliance.  She also serves on USC's Black Alumni Council and Marlborough School's Equity, Enrollment, and Education Board Committee.
Roussell Willis is also the President of the Los Angeles Chapter of The National Smart Set, an African American women's charitable and social organization.  She is also a Past President (2015) and Lifetime Member of the John M. Langston Bar Association of Los Angeles.  Previously, she was an inaugural member and the first Chair of the Ambassadors Council of the California Minority Counsel Program (CMCP) and was an inaugural recipient of CMCP's Marci Rubin Emerging Diversity Leader Award.
 
"As the largest voluntary health agency dedicated to blood cancers, we're grateful to our Board of Trustees who generously share their time and expertise to advance the LLS mission," said Shannon Sullivan, LLS Executive Director. "We value the diverse skills, knowledge and deep commitment that our trustees bring to our Region, and we're pleased to welcome Bassil, Henry, Lauren and Chrissy and their outstanding leadership to our important work."
Dahiyat, Hernandez, Rosenberg and Roussell Willis join the following current members of the Greater Los Angeles Region's Board of Trustees: Tim Hooten (chair); Greg Sinaiko (vice-chair); Elizabeth Sczudlo (leadership chair); Federico Gagliardone (leadership chair); Andrew Dale; Kathy Finding-Zinsli; Lori Jomksy; Sarah Larson, MD; Abe Mathalon; Amanda Salas; Will Troutman; and Teri Weinberg.
To learn more about the Greater Los Angeles Region, contact 310-846-4738 or please visit https://www.lls.org/gla.
About The Leukemia & Lymphoma Society
The Leukemia & Lymphoma Society® (LLS) is the world's largest voluntary health agency dedicated to blood cancer. The LLS mission: Cure leukemia, lymphoma, Hodgkin's disease and myeloma, and improve the quality of life of patients and their families. LLS funds lifesaving blood cancer research around the world, provides free information and support services, and is the voice for all blood cancer patients seeking access to quality, affordable, coordinated care.
Founded in 1949 and headquartered in Rye Brook, NY, LLS has Regions throughout the United States and Canada. To learn more, visit www.LLS.org. Patients should contact the Information Resource Center at (800) 955-4572, Monday through Friday, 9 a.m. to 9 p.m. ET.
Office location:
Greater Los Angeles Region
4929 Wilshire Blvd, suite 800
Los Angeles, CA 90028
Mailing address for donations:
The Leukemia and Lymphoma Society
P.O. Box 102492, Pasadena, CA 91189