(Woodland Hills, CA March, 2020) – The Leukemia & Lymphoma Society's (LLS) California Southland Chapter celebrated its 2019 Light The Night® awards ceremony at the Warner Center Marriott the first Sunday of March.
During the year of 2019, LLS had a record-breaking year in fundraising efforts for the Light The Night Campaign. LLS celebrated those individuals and teams in a kick off and awards event in order to thank them for their hard work and tremendous contributions to last year's incredible growth.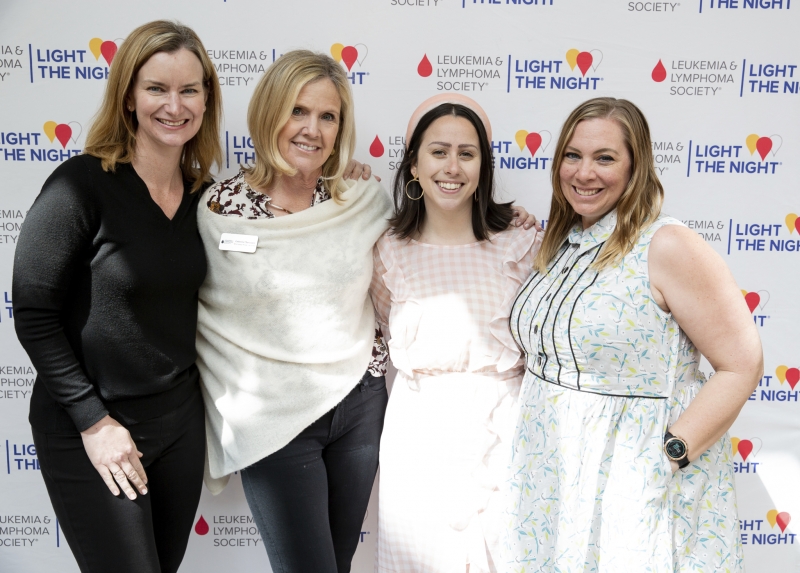 (left to right, Shannon Sullivan, Catherine Marcussen, Racheli Peltier, and Holly Lowzik)
Photography by Britt Bowman
The event started with introductions by Shannon Sullivan, the Executive Director of the California Southland Chapter, and The Light The Night team, Catherine Marcussen, Racheli Peltier, and Holly Lowzik, hosted the awards ceremonies, expressing gratitude to everyone present and the incredible fundraising that took place in 2019. The awards were presented to the top teams, individuals and bright lights (those who raised $1000 or more). Many of these individuals credited their achievements to those they have lost and honored them when they received their awards. They held the awards as a symbol of hope and dedication to a brighter future. Additionally, several corporations in the Greater Los Angeles area received awards for "Superior Retail Excellence" in donations or fundraising. Burlington, Walgreens, Stater Bros, and TGI Fridays were all acknowledged for their continuous support and partnership.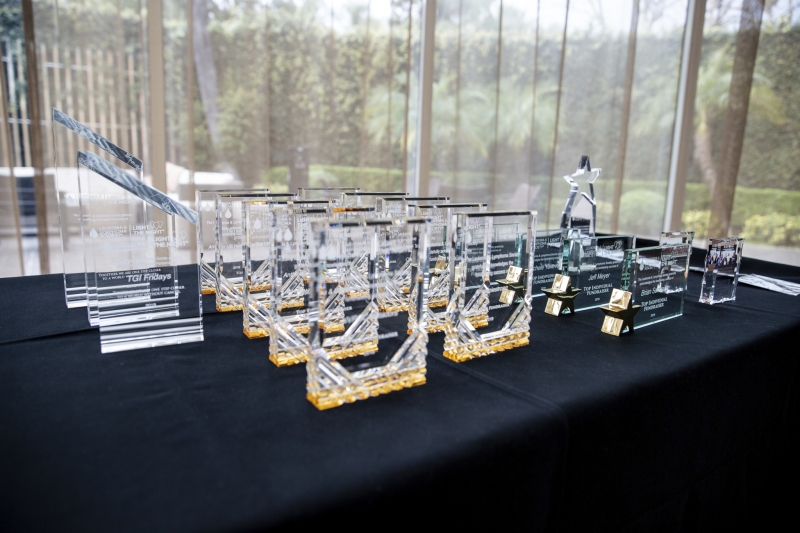 Photography by Britt Bowman


For 2019 the Top Friends and Family Teams:
Chaminade
Hodkins Haters
Team Ilana - Stay Strong
#melaniestrong
Like a Hurricane

Individuals For 2019 the Top Individuals:
Brian Schneider
Ilana Massi
Melanie Meyers
Jeff Meyers
Michele Yakovee

For 2019 the Top Corporate Teams:
Amgen US Headquarters
Brutzkus Gubner
Anthem
Business & Bagels
NVRCC Matadors
The awards ended with remarks of excitement and anticipation for this year's upcoming walks. Everyone that attended was appreciated for their continuing support and encouraged to continue to be a bright light in the fight against cancer.
Light The Night is a fundraising campaign benefiting LLS and their funding of research to find blood cancer cures. Coming together for a common goal, friends, family and co-workers form fundraising walk teams. Millions of consumers also help by donating at retail outlets. Culminating in inspiration and memorable evening walks every fall, participants in 140 communities across North America join together carrying illuminated lanterns to take steps to end cancer – white for survivors, red for supporters and gold in memory of loved ones lost to cancer.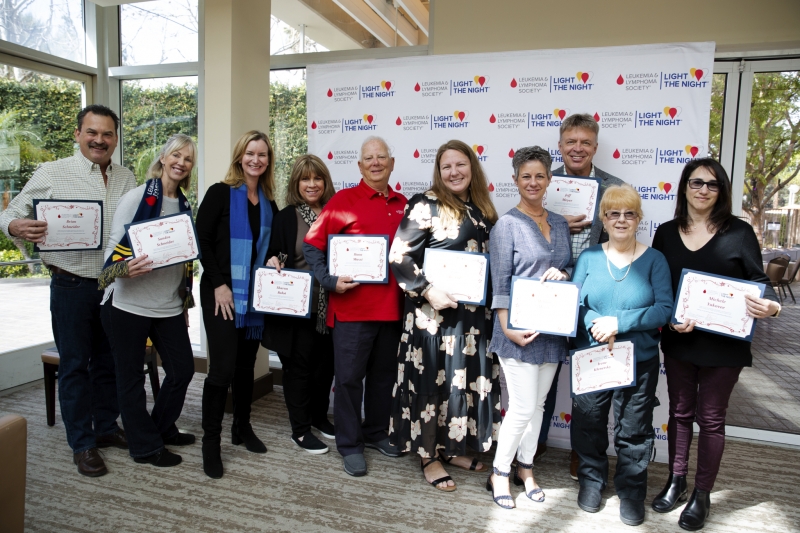 (left to right, Brian Schiender, Sandra Schiender, Shannon Sullivan, Sharon Balot, Bob Massi, Kate Beskid, Melanie Meyers, Jeff Meyers, Irene Klenetsky and Michele Yakovee)
Photography by Britt Bowman
"At Light The Night, it is our aim to bring light to the darkness of cancer through research and cures. We are taking steps to end cancer," said Shannon Sullivan, LLS Executive Director. "The light and warmth we generate delivers hope in time of despair, community in place of loneliness and life-saving research and support for cancer patients and their families LLS's Light The Night fund treatments that are saving the lives of patients."
2020 Valley walk will be held on October 17th in Woodland Hills.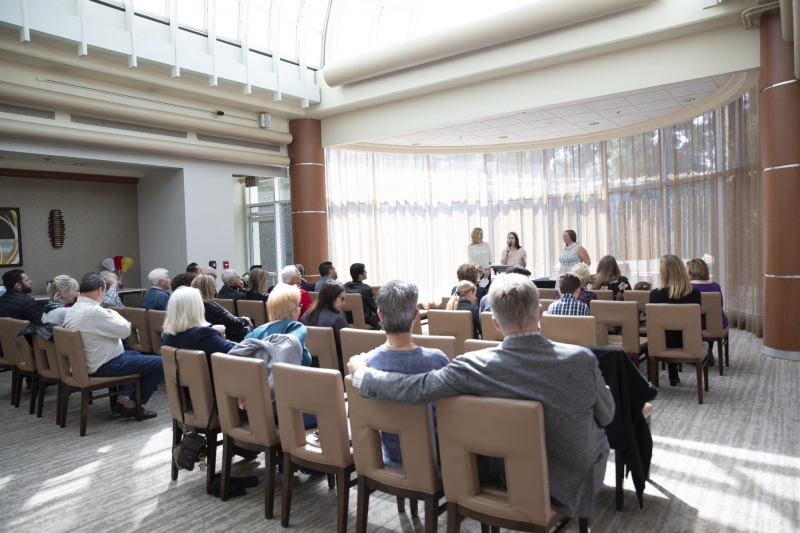 Photography by Britt Bowman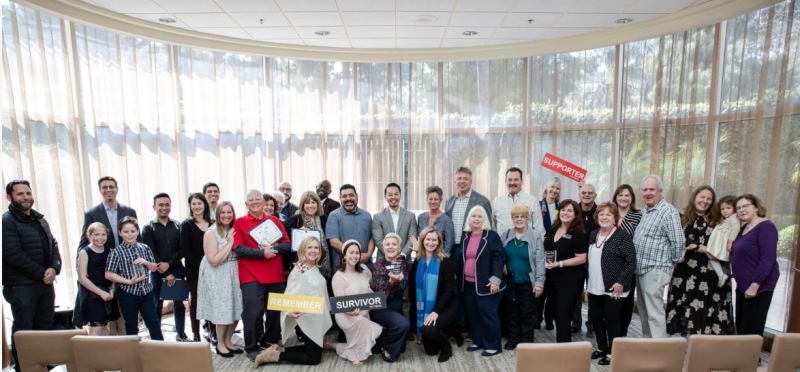 To see all the photos taken by Britt Bowman from this event, please click here.
LLS is at the forefront of the fight to cure cancer, and leaders in advancing breakthroughs in immunotherapy, genomics and personalized medicine. The impact of LLS supported research goes beyond blood cancers. The discoveries made in blood cancer research have led to breakthrough treatments for many cancers and other serious diseases.

LLS was founded by a family for families, beginning 70 years ago at a time when a diagnosis of leukemia was nearly 100% fatal. Now, with the development of new treatments for childhood leukemia, to today's advances in precision medicine and immunotherapy, LLS has had a colossal impact on advancing cancer cures, and changing the way cancer is treated and the care for patients.
Through its efforts it has invested nearly $1.3 billion in cutting-edge research to advance therapies. Thanks to research, survival rates for patients with many blood cancers have doubled, tripled and even quadrupled since the early 1960s. Yet, despite these advances, about one third of patients with blood cancer still do not survive even five years after their diagnosis.
To form a team or to learn more, please call the California Southland Chapter at (310) 342-5800 or visit www.lightthenight.org.