Los Angeles, California, March 1, 2019
Local high school philanthropists collectively raised $633,776 in the 2019 Students of the Year Los Angeles Campaign.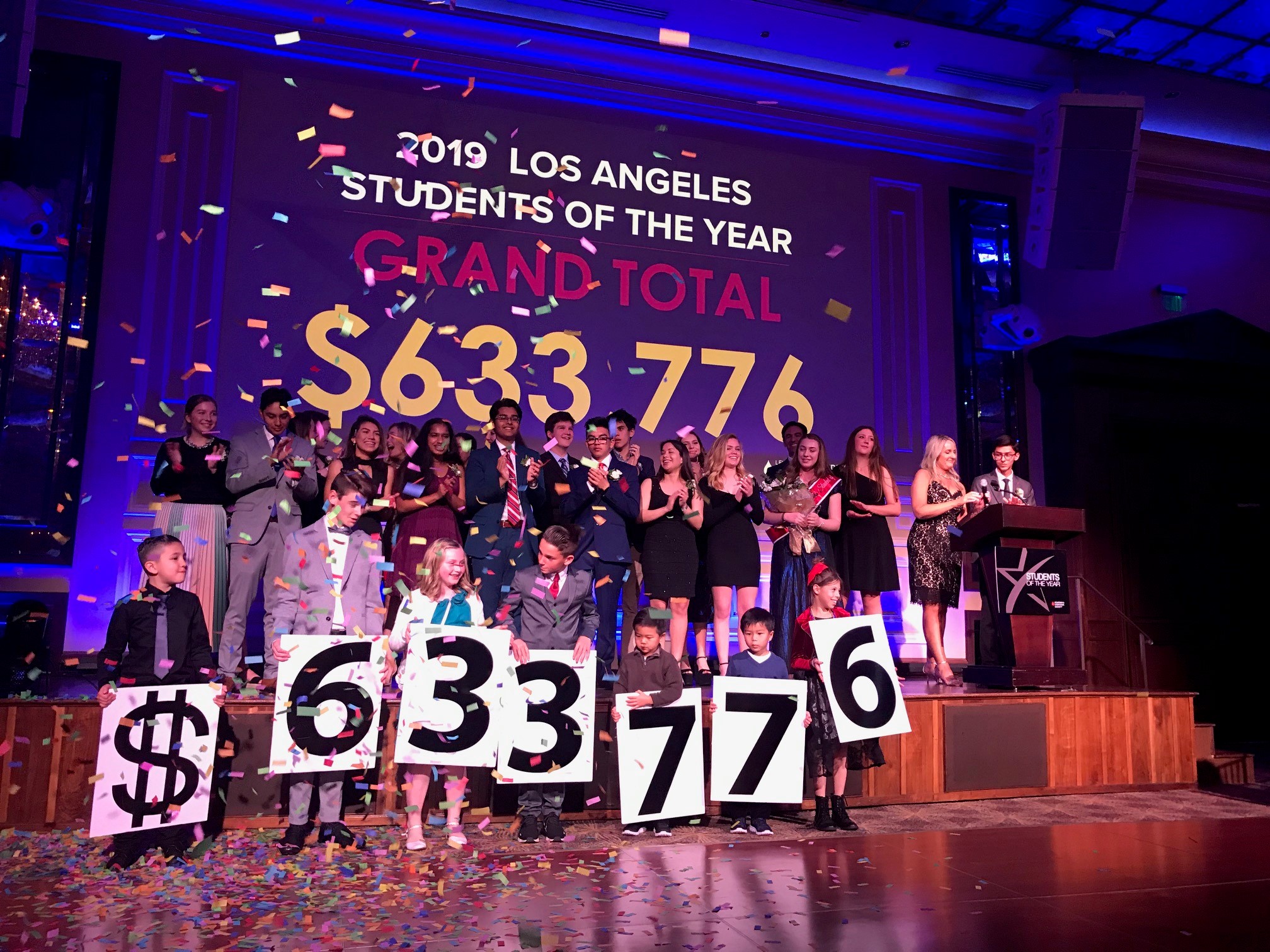 The Leukemia & Lymphoma Society (LLS) California Southland Chapter hosted their 3rd Annual Los Angeles Students of the Year Campaign Grand Finale Celebration at the Taglyan Complex. The evening included a silent auction, cocktail hour, dinner and an inspiring program celebrating local high school philanthropists.
Eva Hooten of team, When Pigs Fly: Making the Impossible Possible, was recognized as the 2019 Los Angeles Student of the Year.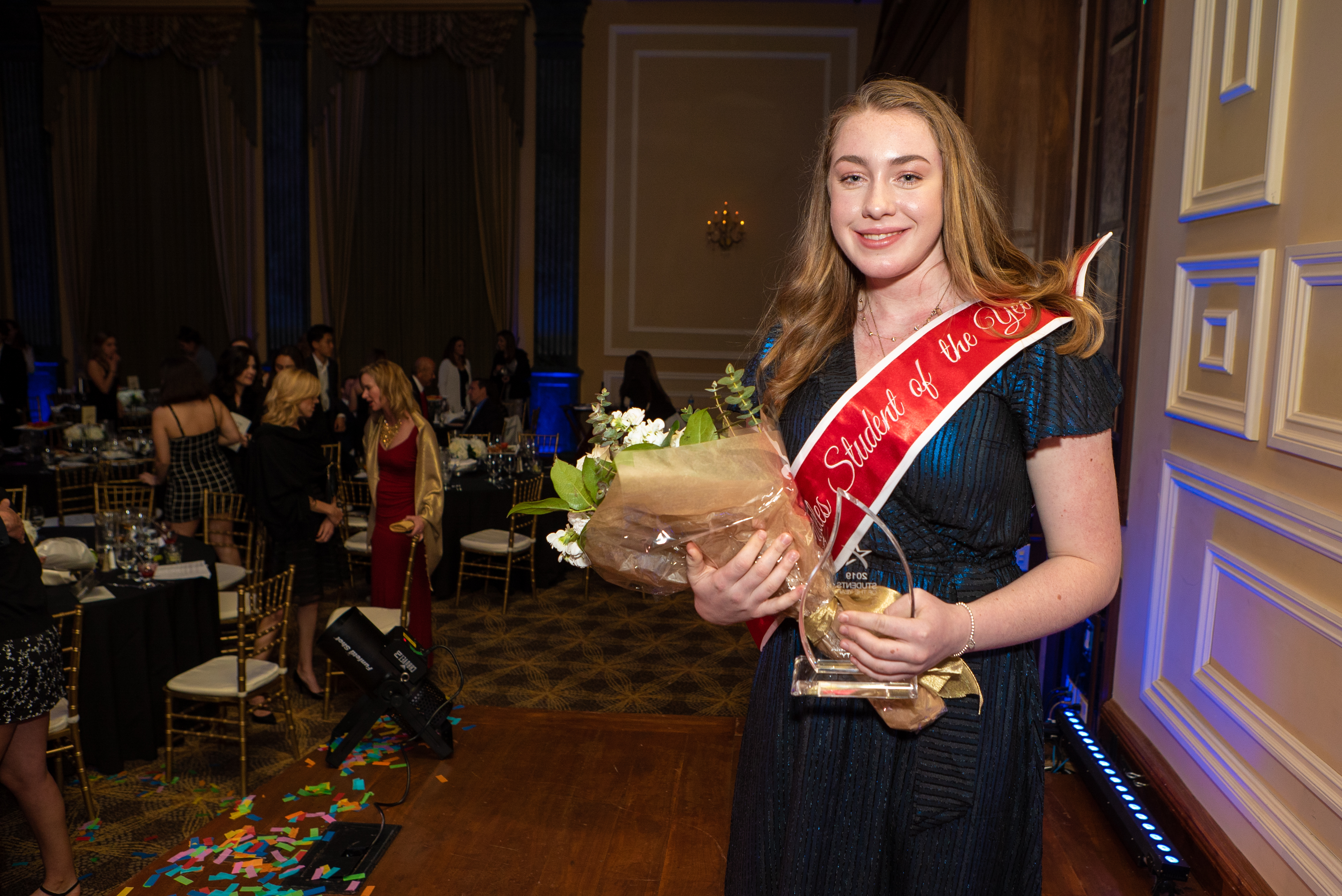 (2019 Los Angeles Student of the Year Eva Hooten -Team When Pigs Fly: Making the Impossible Possible- Photo credits VF Cameraworks) ​

The runner up was Skylar Takac of Al's Angels.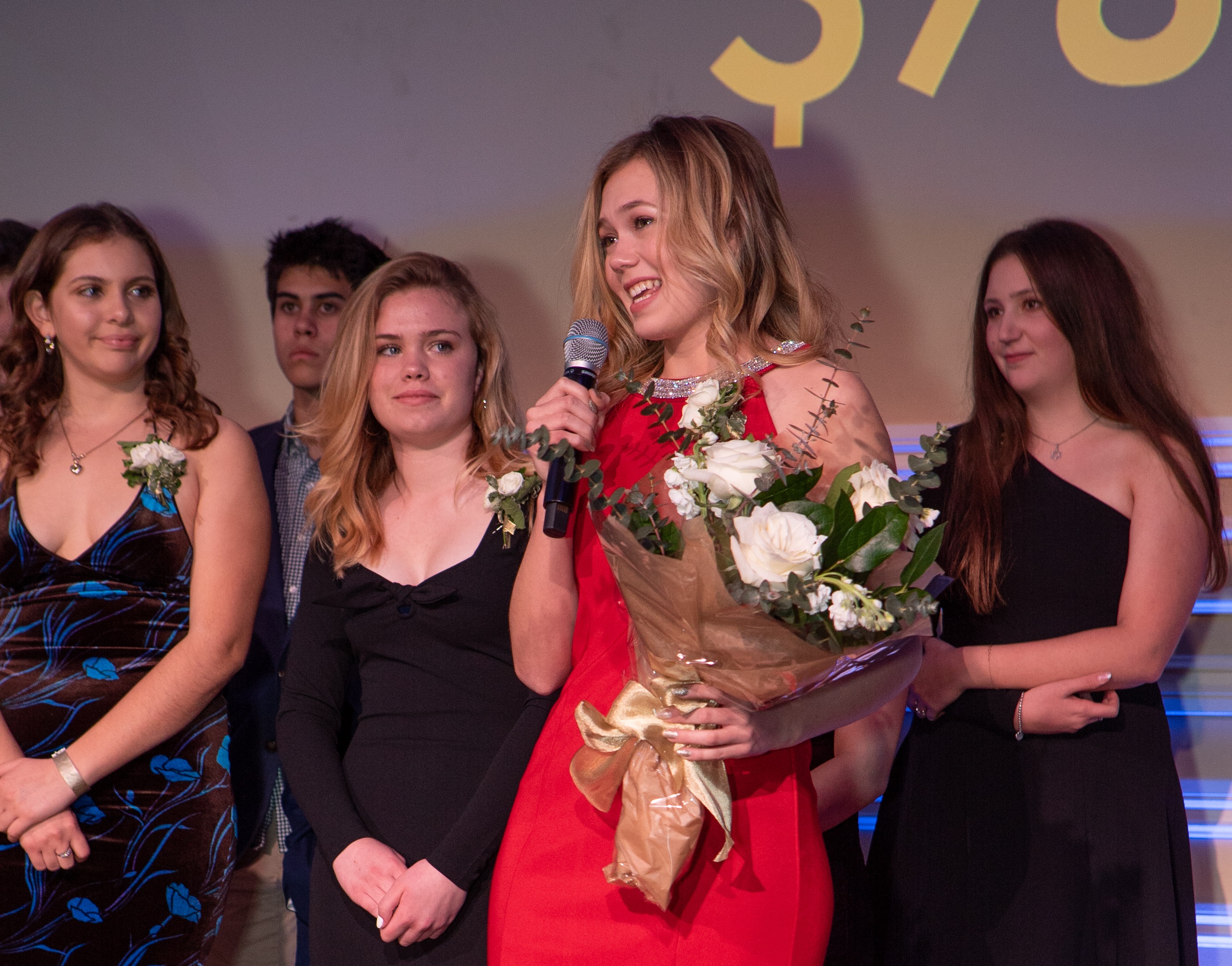 (Runner up Skylar Takac - Team Al's Angels - Photo credits VF Cameraworks) ​

The Citizenship Awards were presented to Mackenzie Aladjem of Aladjem's Angels for Mission, Kate Kilroy of A Cure for Stella for Leadership and Stephanie Wong of Cure Collective for Philanthropy. Individual results will be posted once all national Students of the Year Campaigns are complete.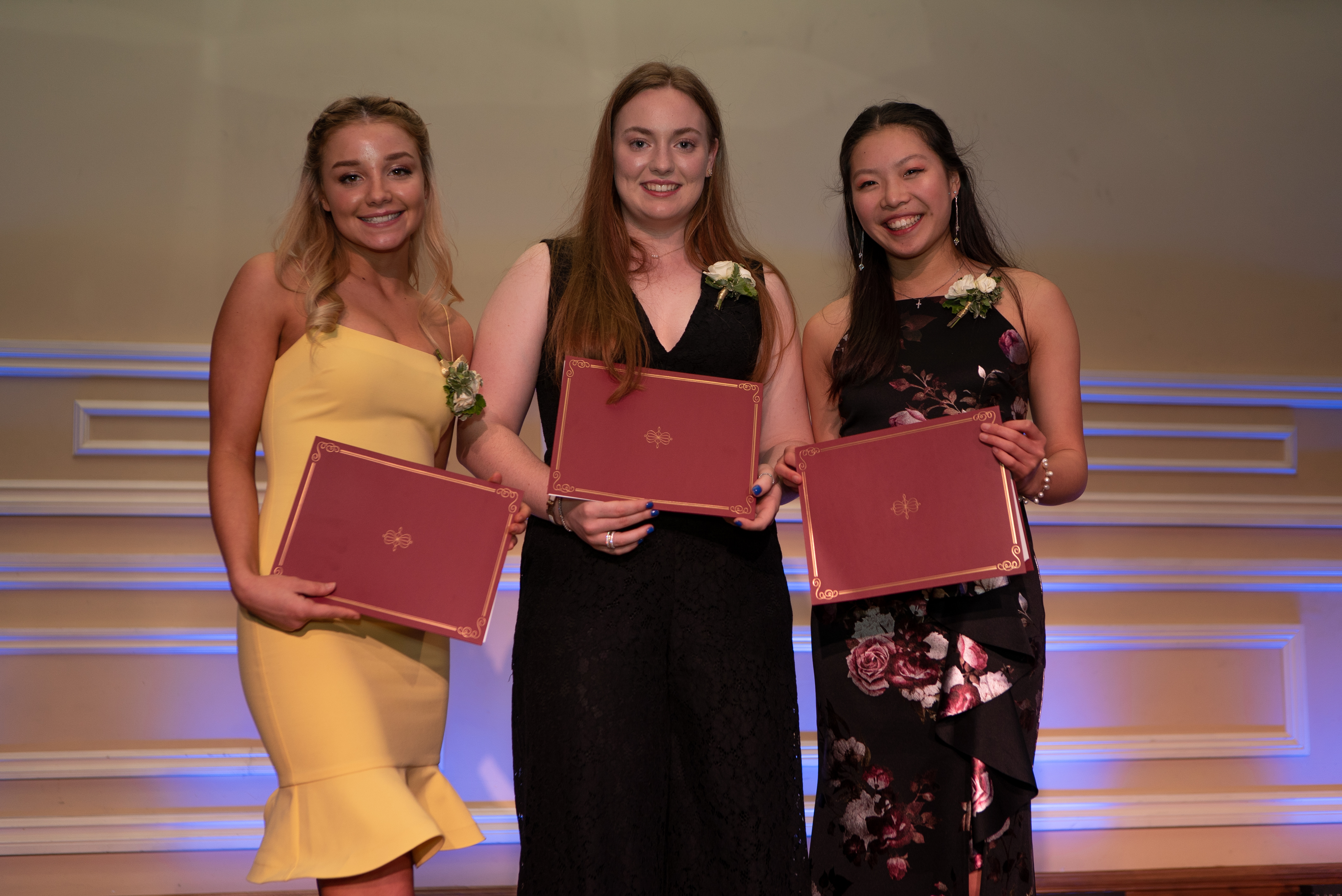 (from left to right (Mackenzie Aladjem - Team Aladjem's Angels- , Kate Kilroy -Team A Cure for Stella- and Stephanie Wong -Team Cure Collective- Photo credits VF Cameraworks)

The evening's festivities were hosted by Fox 11's morning news anchor Elex Michaelson, with guest presenters 2018 Students of the Year alumni Camille Jacobellis, Caroline Novia, and 2018 Student of the Year title winner, Caleb Moss.
Mission speakers at the event included:
2019 Students of the Year Honored Hero Rafael Sanchez, a 13 year old acute lymphocytic leukemia survivor, shared his story and congratulated the 2019 candidates on their efforts to continue raising funds that would benefit both research and patient services for cancer patients.
Mike Teitell, M.D., Ph.D., Director of the UCLA Jonsson Comprehensive Cancer Center, spoke of the great research partnership between UCLA and LLS and what today's medical advances in cancer research has done for today's cancer patients and how critical it is to fund state of the art treatment and research to find cures for blood cancer research.
ABOUT STUDENTS OF THE YEAR
The Leukemia & Lymphoma Society's (LLS) Students of the Year is an exciting leadership development and philanthropy program in which high school students participate in a fundraising competition to benefit LLS. Every dollar raised counts as one vote. The candidates/teams who raise the most money at the end of the 7-week competition earn the title Student(s) of the Year. For motivated high school students, this program ensures they stand out among their peers when engaging with colleges and/or future employers. Through guidance and mentoring from experienced professionals at LLS they will make a real impact in the fight against blood cancers.
ABOUT THE LEUKEMIA & LYMPHOMA SOCIETY
The Leukemia & Lymphoma Society (LLS) is the largest voluntary health organization dedicated to funding research, finding cures and ensuring access to treatments for blood cancer patients. Since 1949, LLS has been on the forefront of blood cancer advances such as chemotherapies and stem cell transplantation leading the way to the targeted therapies and immunotherapies that are saving thousands of lives today. LLS is changing the landscape of cancer with more than 300 active research projects that explore different avenues of new and adventurous research; ones with promise and ones that will save lives not someday, but today.
Find out if your teen has what it takes to participate in this elite leadership program or donate to support the 2019 candidates at https://studentsoftheyear.org/students-year-los-angeles .