COVID-19 VACCINES FAQ FOR PATIENTS AND CAREGIVERS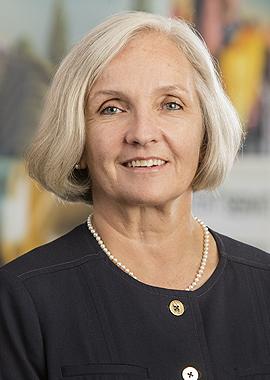 Message from LLS Chief Medical Officer, Gwen Nichols
As you continue to navigate your cancer care during these challenging times, The Leukemia & Lymphoma Society (LLS) offers a wide array of free education and support that can help. LLS Information Specialists – highly trained oncology professionals – can be contacted here. 
This page is updated frequently based on guidance from the CDC and FDA. LLS cannot give medical advice and does not provide medical services. Patients and caregivers should address specific questions with their cancer care team.
Last updated May 6, 2022
 
FAQ topics include:
Downloadable Resources from LLS
LATEST UPDATES
Two new Omicron variants, BA.4 and BA.5, are driving a spike in COVID cases in South Africa (where the variants were first identified). BA.4 and BA.5 are currently circulating at low levels in the United States, but the Department of Health and Human Services has classified them as "variants of concern." This means that there is evidence that these variants are more transmissible and cause more severe disease (for example, a higher risk of hospitalization or death).
Laboratory analysis indicates that those who are vaccinated may have better protection against the BA.4 and BA.5 variants compared to unvaccinated individuals who were infected with COVID previously. While breakthrough infections may increase with these new variants for both groups, experts say vaccines should still offer protection against hospitalization and death.
 
The U.S. Food and Drug Administration has severely limited use of the J&J COVID-19 vaccine because of an increased, but still rare risk of a blood clot syndrome that occurs in approximately 3 per million doses of the vaccine. Officials have limited use of the J&J vaccine because there are other safer options—Moderna and Pfizer mRNA vaccine. J&J may be given to adults 18 and older who either cannot or will not receive an mRNA vaccine and would otherwise go unvaccinated. Rare individuals who have received vaccines similar to J&J (adenoviral-based) have developed the syndrome typically within 10-16 days after vaccination. Therefore, those patients who have received the J&J vaccine in the distant past are not believed to be at risk of developing this complication.
A second COVID-19 booster dose is now available for certain immunocompromised people and anyone age 50 or older. Anyone in these groups who chooses to receive the second booster should wait at least four months from their first booster dose. LLS has created this COVID-19 Vaccination Schedule with additional details on timing and number of doses for immunocompromised patients, which includes blood cancer patients and most survivors.
COVID-19 ILLNESS IN PEOPLE WITH BLOOD CANCER AND SURVIVORS
Overall, blood cancer patients are at risk of more severe COVID outcomes—including hospitalization and death, but the risk is not the same across all types of blood cancer. LLS recommends that blood cancer patients and survivors protect themselves by getting vaccinated and encouraging those around them to get vaccinated as well. They should also continue to take other preventive precautions such as wearing masks, social distancing, hand washing and avoiding crowds and poorly ventilated indoor spaces.
A study presented at the American Association for Cancer Research (AACR) COVID-19 and Cancer meeting showed no increased risk of getting COVID-19 among cancer patients on active chemotherapy treatment. With proper precautions in medical facilities, disruptions in lifesaving cancer treatment should be minimized during the COVID-19 pandemic. We encourage you to discuss any questions regarding your cancer care with your oncologist and healthcare team.
Taking CD-20 targeting agents such as rituximab and obinutuzumab has been tied to an increased risk of severe COVID-19 in lymphoma patients. Patients with lymphoma may develop immune deficiency due to their disease or due to treatment with these medications, which can lead to increased incidence and severity of infections.
COVID-19 VACCINATION FOR BLOOD CANCER PATIENTS AND SURVIVORS
QUESTIONS ABOUT VACCINE EFFECTIVENESS
VACCINE ELIGIBILITY, TIMING AND AUTHORIZATIONS
VACCINE SIDE EFFECTS AND SAFETY
More than 250 million Americans have received at least one vaccine dose, with nearly 220 million fully vaccinated including more than 23 million children, and the vaccines appear very safe.

LLS collected real world data from blood cancer patients and survivors through the LLS National Patient Registry. We found that the vaccine side effect profile is very similar in blood cancer patients and survivors compared to the general public. Read more about the results here.
Severe allergy to specific components of the Pfizer-BioNTech, Moderna or Johnson & Johnson COVID-19 vaccines is rare, but is a contraindication to vaccination. Please discuss your specific risk with your healthcare provider. 

Some people receiving a COVID-19 vaccine have reported swollen lymph nodes on the underside of the arm where the vaccine was administered 2-4 days after receiving the vaccine. Lymph node swelling can be a common reaction, or side effect, to any vaccine and those who have reported swollen lymph nodes usually have them return to normal within four weeks. In most cases, no additional imaging tests are needed for swollen lymph nodes after recent vaccinations unless the swelling persists or there are other symptoms. Understandably, for cancer patients who have had lymph node enlargement as a sign of their cancer, any enlargement may be of concern. You should contact your health care team to determine how to follow up if you have post-vaccine lymph node enlargement.
STAYING SAFE AFTER VACCINATION 
Even when fully vaccinated against COVID-19, CDC and LLS recommend that blood cancer patients and survivors should continue wearing a mask and taking other precautions to avoid infection. This is especially important since some blood cancer patients may not get optimal protection from the vaccines and may be more susceptible to infection and severe outcomes of COVID-19 after vaccination compared to the general public.
Blood cancer patients should remain cautious about travel. While all of us are anxious to get back to normal, travel increases your chances of getting infected and spreading COVID-19. Before considering travel, talk to your cancer care team about whether there are any additional precautions you should take. Always continue to social distance, wear a mask, wash your hand frequently, and avoid crowds and poorly ventilated indoor spaces.
While vaccines offer at least some protection to most blood cancer patients, some patients may not get optimal protection from the vaccines and will be more susceptible to infection and severe outcomes of COVID-19 after vaccination compared to the general public. LLS encourages everyone to respect and protect blood cancer patients and others with weakened immune systems that put them at increased risk from COVID.19. 

Vaccination for everyone, including friends and family is important. By getting vaccinated, those with normal immunity can reduce the risk that they transmit COVID-19 to those whose immunity is impaired.
TREATMENT AND PREVENTION OF COVID-19
COVID-19 PROGRAMS AND RESOURCES