The Leukemia & Lymphoma Society National Patient Registry
a project of the Michael J. Garil Patient Data Collective
The Leukemia & Lymphoma Society® (LLS) National Patient Registry is a unique opportunity for people with a current or past diagnosis of blood cancer to become "citizen scientists."
With their participation, the LLS Registry can gather data from hundreds or even thousands of patients about the real, day-to-day impact of blood cancer and its treatment on their lives.
An individual patient's experience from cancer diagnosis to treatment and hopefully on to long-term survivorship offers a singular and important perspective. But when joined with the experience of others, these individual stories can combine to paint a fuller picture, uncovering important patterns that can influence the entire field and move research forward.
Understanding the real-world experiences of blood cancer patients helps to inform how LLS directs the tens of millions of dollars we invest in research every year—research focused on finding cures and improving the quality of life for people living with every type of blood cancer.
---
LLS is the largest nonprofit funder of blood cancer research, powering the scientific engine that drives blood cancer cures and brings hope to patients and their families.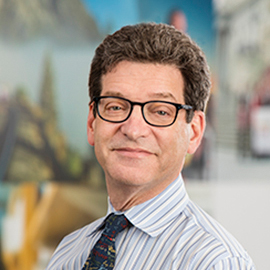 "The National Patient Registry is a perfect example of the value LLS places on patients with blood cancer and their families. It's an opportunity for us to partner with and learn from them so we can continue to improve cancer treatments and patient quality of life."
-- Lee Greenberger, Ph.D., LLS Chief Scientific Officer
LLS thanks Bernard and Ethel Garil for their generous support of the National Patient Registry and LLS Community. Their support honors the memory of their son Michael J. Garil, who was diagnosed with acute lymphoblastic leukemia at age 7. Michael dedicated his life to openly sharing his experience in the hopes of helping others.
Read more about our most recent studies about COVID and COVID vaccination in people with blood cancer.
The LLS National Patient Registry is not currently enrolling new participants. Check back here to learn about future studies.