COVID-19 Studies from The Leukemia & Lymphoma Society (LLS) National Patient Registry:
a project of the Michael J. Garil Patient Data Collective
As part of The LLS National Patient Registry, LLS created the largest study in blood cancer patients and was among the first to show how COVID-19 vaccines worked across all major blood cancers and treatment types.
---
LLS mobilized the LLS National Patient Registry quickly, and within months of COVID vaccine availability began reporting important scientific data.
2020
December 11: FDA issues emergency use authorization (EUA) for Pfizer-BioNTech vaccine.
December 18: FDA issues EUA for Moderna vaccine.
December 22: CDC recommends phased approach to COVID-19 vaccination. LLS works to ensure blood cancer patients have early access to vaccines.
2021
February 17: LLS launches the first COVID-19 study just weeks after vaccines became available in the U.S. More than 12,000 blood cancer patients eventually join.
February 27: FDA issues EUA for Janssen (J&J) vaccine.
April 23: First data reported on vaccine safety in blood cancer patients.
July 15: New study launches to evaluate T-cell immune response to vaccination, which goes on to show that some patients develop this line of defense after vaccination even if they did not develop antibodies.
July 22: LLS reports on antibody production following vaccination, alerting patients, physicians, and public health professionals of limitations of their ability to stimulate antibodies in blood cancer patients.
September 8: First of five Registry studies published (this one in the journal Blood Cancer Discovery).
September 13: LLS reports on the effectiveness of an additional vaccine dose in blood cancer patients.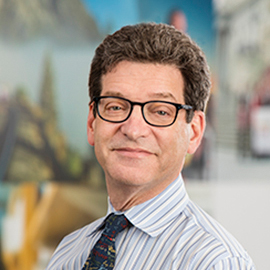 "Our patient registry findings helped patients and their families make informed vaccine and prevention choices throughout the COVID pandemic and shaped public policies to help them stay safer during this challenging time."
-- Lee Greenberger, Ph.D., LLS Chief Scientific Officer
In August 2022, based on the rapid response of patients in the Registry, LLS data shows that a preventive monoclonal antibody therapy has only minimal benefit in blood cancer patients. This data was available well ahead of the FDA removal of the product from the market in January 2023, allowing LLS to warn patients early to continue taking other precautions to stay safe from COVID.
As a patient-first organization, LLS made its data available to the public in real time, with scientific publications to follow. LLS COVID-19 study data was published five times in major scientific blood cancer journals.
Helped patients and families make better-informed decisions about how to protect themselves.
Armed oncologists with important COVID-19 vaccine safety and effectiveness data that helped them counsel their patients.
Gave LLS and other advocates important informatiom that helped us lobby for vaccine recommendations tailored to blood cancer patients.
Provided scientific evidence for public health officials to use vaccination recommedation specifically for blood cancer patients and others with weakened immune system.
Selected key data from the LLS National Patient Registry
---
The benefit of COVID-19 vaccines varied by blood cancer type
People with blood cancers that deplete or damage B-cells, including chronic lymphocytic leukemia and most non-Hodgkin lymphomas, are less likely to develop measurable COVID-19 antibodies after vaccination.
Most blood cancer patients benefited from a third vaccine dose, which spurred production of antibodies for the first time in some and increased existing antibody levels for others.
Source: The LLS National Patient Registry. Data collected from 699 patients who had a third dose of Moderna or Pfizer mRNA vaccine between June and September 2021.
*Response measures anti-spike antibody levels. Most patients received the same vaccine brand for all three doses. There were not enough "mix and match" third doses to draw conclusions about whether mixing doses has an effect on immune response.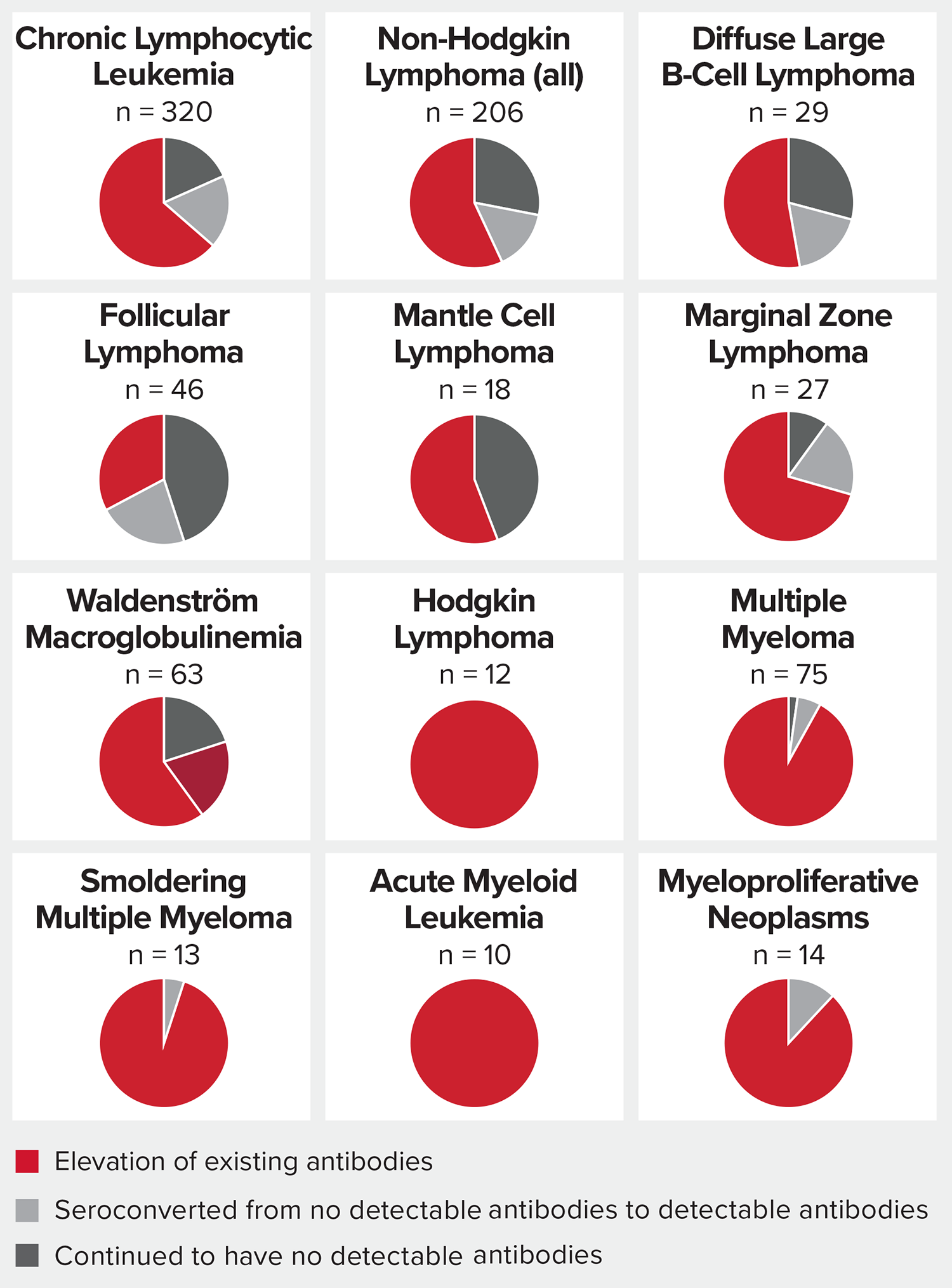 ---
Vaccine reactions among blood cancer patients were mainly mild and short lasting
Vaccine safety and tolerability are similar in blood cancer patients and survivors compared to those with no history of cancer.
LLS continued to collect additional safety data, which remained consistent even as more patients reported on their vaccine experience.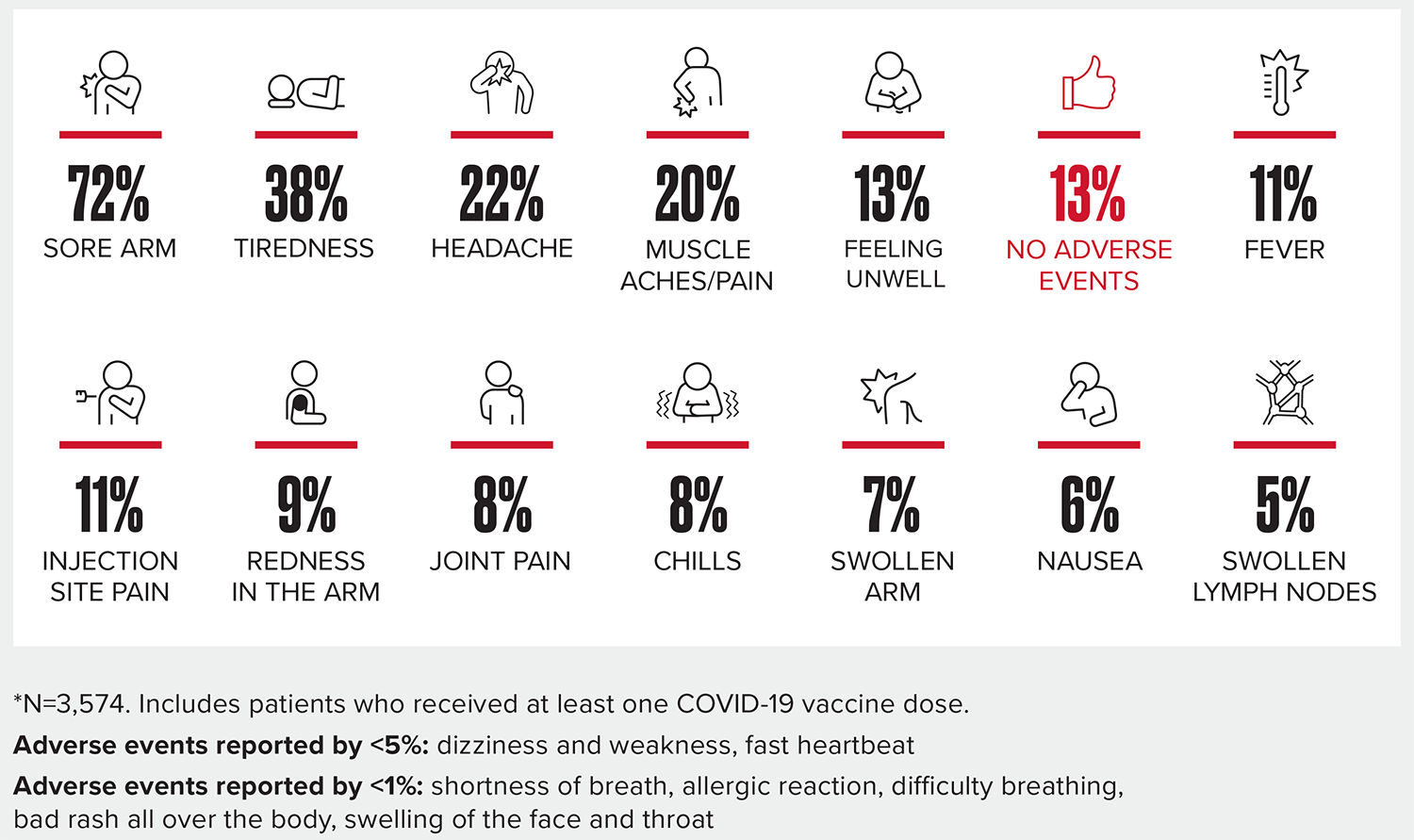 LLS National Patient Registry Studies: Scientific Publications
Greenberger LM et al (August 9, 2021). Antibody response to SARS-C0V-2 vaccines in patients with hematologic malignancies. Cancer Cell.
Greenberger LM et al (October 11, 2021). Anti-spike antibody response to SARS-CoV-2 booster vaccination in patients with B cell-derived hematologic malignancies. Cancer Cell.
Greenberger LM at al (November 2, 2022). Anti-spike T cell and antibody responses to SARS-CoV-2 mRNA vaccines in patients with hematologic malignancies. Blood Cancer Discovery.
Greenberger LM and Nichols GL (March 10, 2022). Danger ahead: COVID-19 infections after vaccination. Blood.
Luttwak E et al (June 29, 2023). The efficacy of tixagevimab-cilgavimab prophylaxis against Omicron BA.5 variants in patients with hematological malignancies: Insights from The Leukemia &Lymphoma Society Registry.
The Registry is not currently enrolling new participants. Check back here to learn about future studies.