By Staff blogger |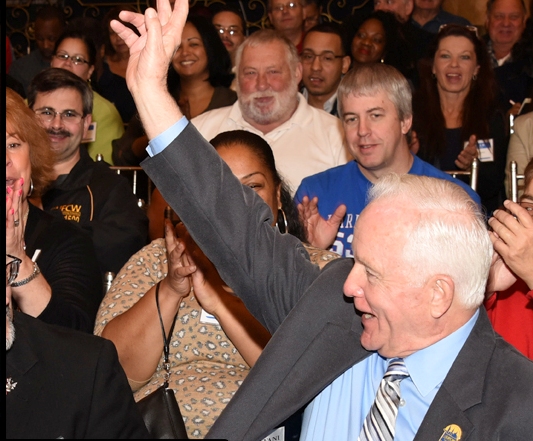 Frank Meehan spent two decades spearheading the United Food & Commercial Workers' (UFCW) effort to raise money to defeat blood cancers. As president of the Long Island, NY Local, he was one of the first leaders to act upon the union's national relationship with The Leukemia & Lymphoma Society (LLS).
Then last spring, in a twist of fate, he ended up losing his life to one of the aggressive leukemias he'd been hoping to see cured.
"It's so ironic. He worked so hard for this cause," said his wife Pam. "He kicked off UFCW's involvement for years. For him to pass from acute myeloid leukemia (AML) just blew us all away."
Meehan, who was 75, looked and felt fine when he went for his annual physical in December. He had a low level of vitamin B12 that he couldn't seem to kick but that was it. When a doctor did a bone marrow biopsy in March just to be safe, he was diagnosed with AML. The initial treatment knocked out his white blood cells and when he developed a complication, it couldn't be treated and he got pneumonia. He died on Easter Sunday, only three weeks after being diagnosed.
At first his family was angry. He did so much to fight leukemia. Why would this happen to him?
"But then you ask why it would happen to a small child," said Pam Meehan. "There's no answer. It's just a devastating loss."
Read More