By Andrea Greif |
As researchers gain greater understanding of how cancer works, they are becoming more adept at developing precisely targeted therapies that go after the tumor cells while sparing the healthy cells.
Today The Leukemia & Lymphoma Society (LLS) kicked off the 57th American Society of Hematology (ASH) Annual Meeting in Orlando with a satellite symposium entitled, "Molecularly Targeted Therapies for Hematologic Malignancies."
The program featured five renowned blood cancer experts: A. Thomas Look, M.D., Dana-Farber Cancer Institute; Adolfo Ferrando, M.D., Ph.D., Columbia University; Thomas J. Kipps, M.D., Ph.D., University of California at San Diego; Pier Paolo Pandolfi, M.D., Ph.D., Harvard Medical School, and Constantine S. Mitsiades, M.D., Ph.D., of Dana-Farber Cancer Institute. Larry Kwak, M.D., Ph.D., of City of Hope, moderated.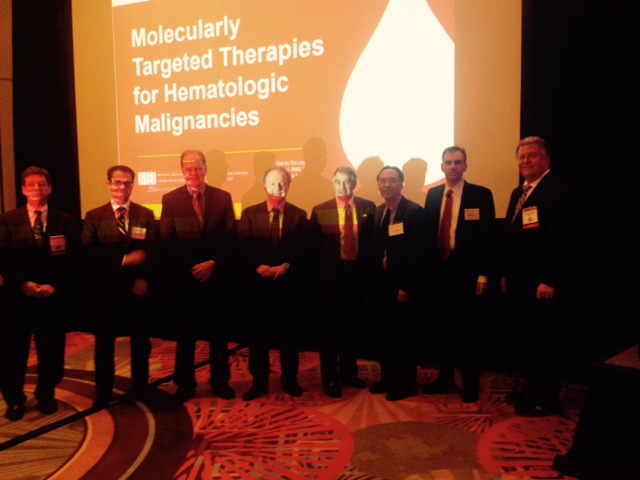 Read More