By LLS staff |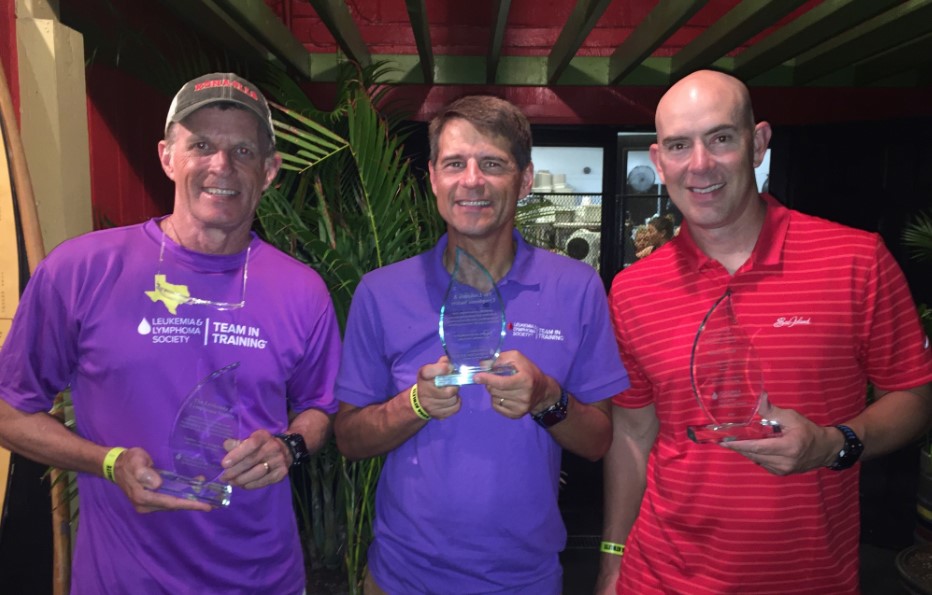 To say that Team In Training (TNT) teammates, Doug Dunbar, Robert Cornett and Christopher Trent, have been working hard over the past several months to prepare for Ironman World Championship, is putting it lightly. On October 8, not only did they complete the 140.6-mile iconic triathlon — they raised a record-breaking $450,000+!
The world-renowned triathlon in Kona, Hawaii, is one of the world's most demanding athletic events – featuring a 2.4-mile swim, 112-mile bike ride and a 26.2-mile run. The trio joined more than 2,000 athletes from around the world.
All three TNT triathlon stars went the distance to prove that anything is possible – coming together in Hawaii with the common goal of supporting a cure for cancer. For each of them, the cause is personal. Here are their stories…
Chris's Youngest Daughter is a 14-Year Survivor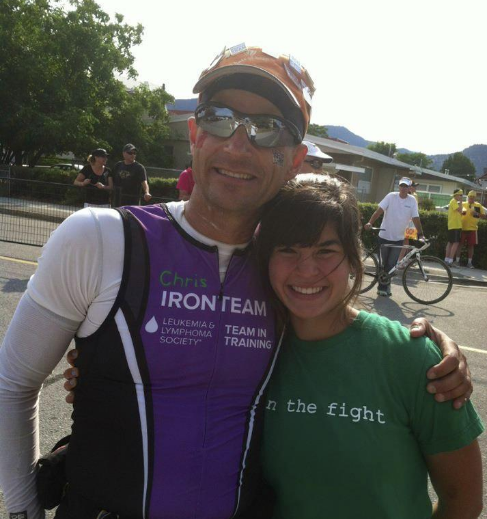 On February 25, 2002, Chris's youngest daughter, Monica, was diagnosed with acute lymphoblastic leukemia (ALL) at age 8. That year, his family joined TNT and has raised thousands for life-saving research.
Chris recognizes that if he had been diagnosed with ALL when he was age 8, his chances of survival would have been very poor. "By raising funds, we hope to protect other children, so their outcomes will be as good as Monica's," said Chris.
With his coach, family and friends cheering him on, Chris crossed the finish line smiling proudly.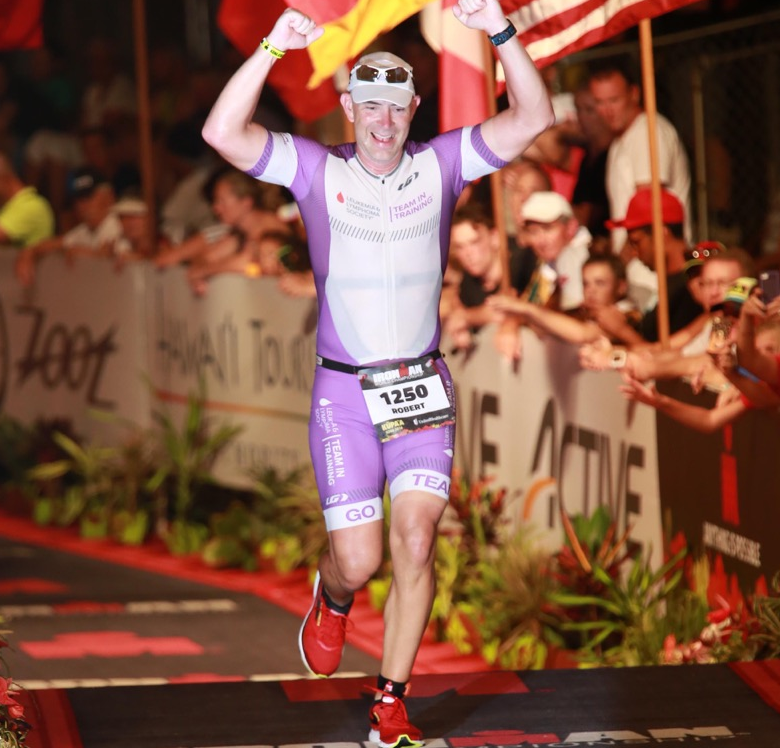 Robert's Four-Year-Old Daughter is a Survivor
In May 2012, Robert's two-year-old daughter, Norah, was diagnosed with ALL. "We were heartbroken, but hopeful," said Robert.
After two-and-a-half years and a long fight, Norah finally took her last chemotherapy pill. She is now in remission and is a happy and healthy first grader.
Robert knows that not everyone has the same outcome as Norah, and it is her story – and the stories of other families – that fuels his fire to support LLS.
LLS's Mission Fuels CBS News Anchor Doug Dunbar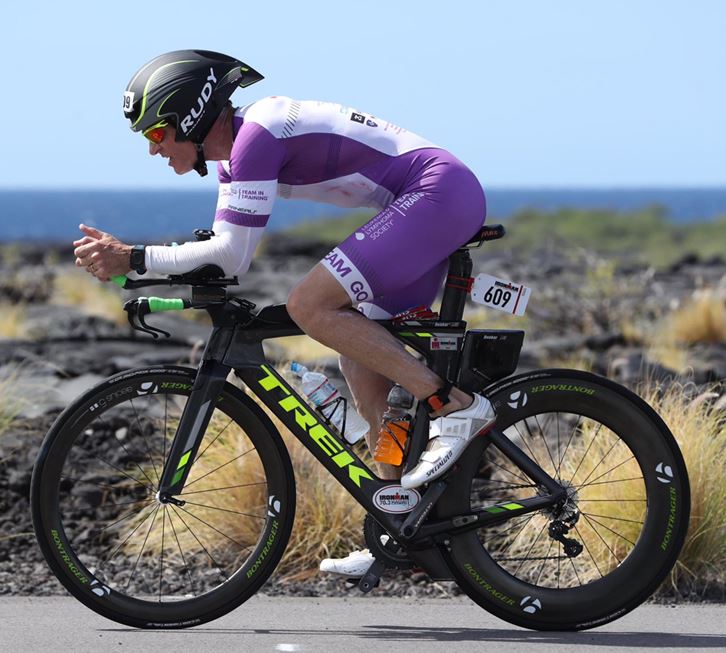 The CBS Dallas Fort Worth anchor, Doug says competing in the Ironman World Championship and raising over $450,000 with TNT was one of his most rewarding accomplishments.
Doug ran an incredible fundraising campaign using his media-savvy to garner awareness through weekly "Wednesday Warrior" segments, highlighting emotional visits with his "honored heroes," local blood cancer patients, and visits with children at local hospitals.
Before crossing the finish line, Doug reflected on those visits. "When I crossed the finish line after 14 incredible, and at times very difficult hours, I did so with my honored heroes carrying me through, including Roberts's daughter Norah. I could feel them all day, their strength, and determination. What an absolute honor, to have represented them, Team in Training and LLS."
Team In Training's triathlon program allows multisport athletes of all experience levels to support the LLS mission through a variety of challenging event experiences – from elite Ironman events to Olympic and Sprint triathlons. To learn more, visit TeamInTraining.org.
Read More