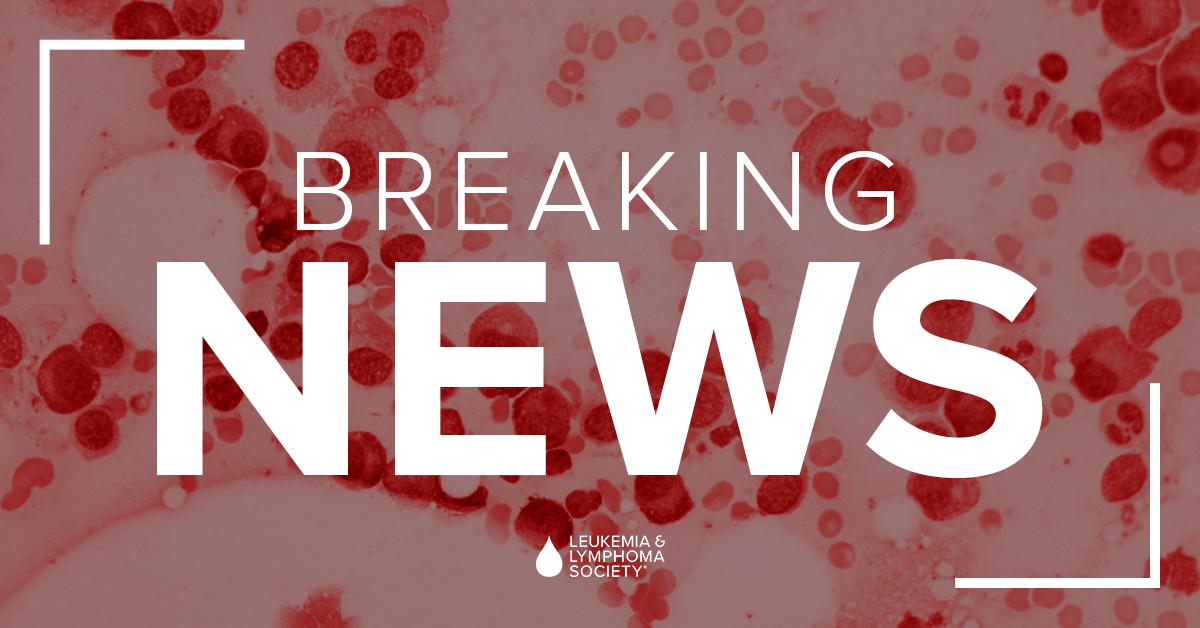 The Food and Drug Administration (FDA) has approved a new treatment, teclistamab (Tecvayli), for adults with multiple myeloma that has returned or continued to progress despite four earlier treatments.

Teclistamab activates a patient's own immune system to attack their cancer. It is a "bispecific antibody" that targets a protein on immune system T cells called CD3 and a protein on myeloma cells called BCMA. The treatment activates the T cells to recognize and attack the myeloma cells.
 
"This new treatment can help improve the outcome for many patients with hard-to-treat myeloma and is another incredible milestone in the immunotherapy approach to treating cancer," said Lee Greenberger, Ph.D., LLS Chief Scientific Officer. "LLS has been leading the way in immunotherapy, with research investments stretching back more than 20 years and more than $250M invested in this approach." 

Saad Usmani, MD, Chief Myeloma Service, Memorial Sloan Kettering Cancer Center, who received an award from The Leukemia & Lymphoma Society Career Development Program, played a key role in clinical testing of teclistamab from its earliest stage, when he worked at the Levine Cancer Institute in Charlotte, North Carolina. 

The approval is based on results from the MajesTEC-1 clinical trial, which included 110 previously treated patients with relapsed or refractory myeloma. The main efficacy outcome measure was overall response rate, which is the percentage of patients who see their disease shrink or disappear because of treatment. Findings showed that the overall response rate was 61.8%. Further, among patients whose disease responded to the treatment, the estimated duration of their response rate was 90.6% at 6 months and 66.5% at 9 months.

The most common adverse reactions were fever, overactivation of the immune system (called cytokine release syndrome), musculoskeletal pain, injection site reaction, fatigue, upper respiratory tract infection, nausea, headache, pneumonia, and diarrhea. The prescribing information for teclistamab has a Boxed Warning for life threatening or fatal cytokine release syndrome (CRS) and neurologic toxicity, including immune effector cell-associated neurotoxicity (ICANS).

Multiple myeloma has long been a primary focus of LLS research, with $26 million currently allocated to fund more than 30 active laboratory and clinical research projects. LLS is also a leading "go to" source for free information and support for myeloma patients, families, caregivers and healthcare professionals. Through Myeloma Link, LLS works with Black communities, where the incidence of myeloma is higher, to increase education about the disease and improve access to the better care.
 
If you or a loved one have been diagnosed with myeloma, you can speak one-on-one with a LLS Information Specialist who can assist you through cancer treatment, financial and social challenges and provide accurate, up-to-date disease, treatment, and support. Learn more: https://www.lls.org/support-resources/information-specialists.