Each year, in communities across the country, dedicated candidates engage in an exciting competition to earn The Leukemia & Lymphoma Society's (LLS) "Man & Woman of the Year" titles. Raising funds for LLS blood cancer research the candidates compete in honor of children who are local blood cancer survivors, the Boy & Girl of the Year.
Every dollar raised counts as one vote and the titles are awarded to the man and woman with the most votes at the end of 10 weeks. Top local fundraisers become eligible to win the national titles. The campaign runs between February and June, check with your local chapter for specific dates.

Please contact us at 954-744-5300 to learn more.
The 2017 Fort Lauderdale Man & Woman of the Year are raising funds in honor of our 2017 Fort Lauderdale Boy and Young Lady of the Year. These honored children are blood cancer survivors, now excelling in school and leading healthy lives:
Young Lady of the Year: Sandy Hegeman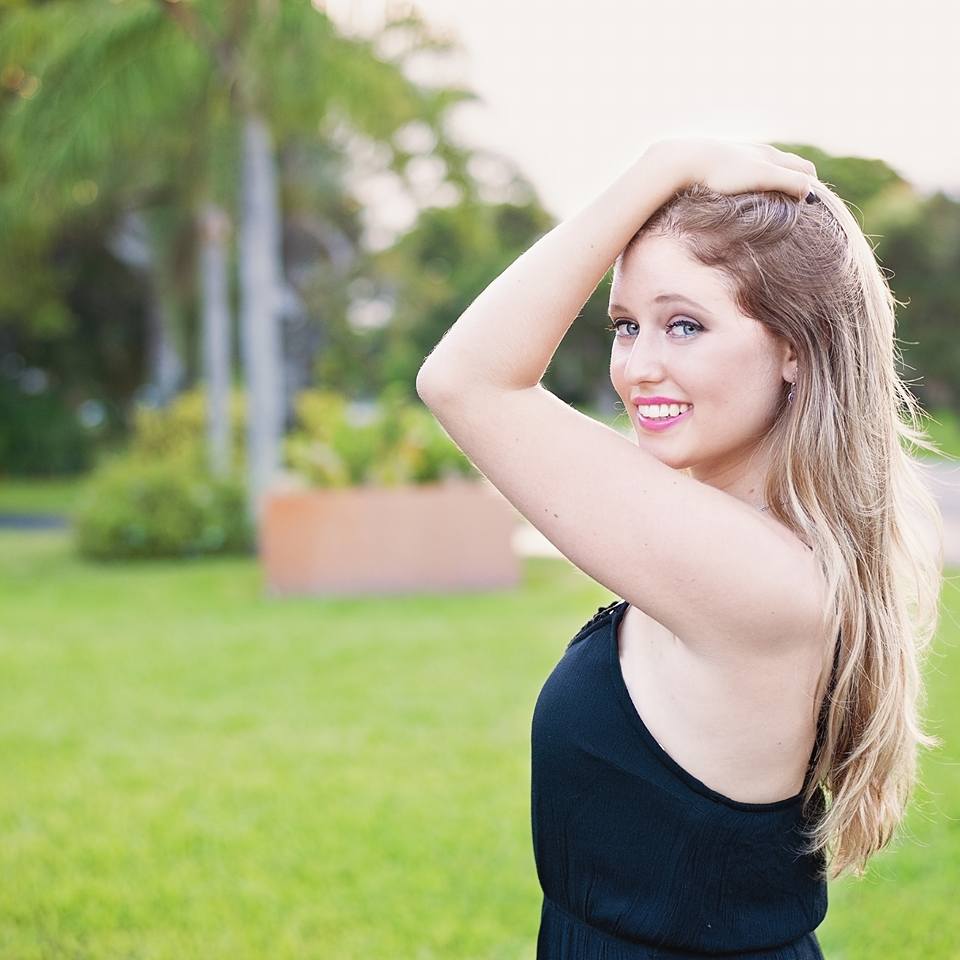 My name is Sandy Hegeman, and when I was 12, I was diagnosed with acute myeloid leukemia. I didn't have any symptoms; in fact, the only reason the disease was caught was due to an annual well check-up where the doctor decided to draw blood. As soon as I was diagnosed, I was rushed straight to Joe DiMaggio Children's Hospital. I was scared, sad, and angry; but mostly confused. Before my diagnosis, I barely had any idea of what cancer was. All I knew was that it had taken both of my grandmothers (one before I was born, one when I was five), my dog, and some family friends. However, the mechanics of their untimely demises hadn't seemed very relevant to an elementary school girl. To me, cancer was comparable to global warming. Sure, it was out there and causing a lot of harm, but was it directly effecting my life? Not really. Not until now.
I spent some time in the ER, then the PICU, and finally, 4 Central, "the floor". This is where all of the in-patient cancer patients stayed. Many of them had the ability to leave the floor and go home in between treatments, but not me. Through four intense rounds of chemotherapy, I stayed in my hospital room, only occasionally allowed to walk outside when my counts were high enough. Unfortunately, during my last round of chemo, my heart was damaged, resulting in cardiomyopathy.
Besides this slight hiccup, and a few other instances of bad luck (like the time I became septic), I made it through my five months in the hospital just fine. This was thanks to the amazing staff of doctors and nurses, along with my parents, friends, and the wide network of support groups, constantly offering help whenever they could. They all kept my spirits up: watching comedies with me, encouraging me to continue playing my guitar, intermittently visiting me and helping me to stay strong.
For six months after I left Joe DiMaggio in remission, I was fine. But the fun wasn't over yet. In January of 2013, we were told I had relapsed. My cancer was back, and this time, it's personal! Just kidding. But in all reality, my cancer had returned, and now, I required a bone marrow transplant. I went in for more treatment to regain my remission status, and then the search for a donor began. There were so many amazing people who helped me during this time, organizing events so others could join the bone marrow registry. Luckily, we found a donor, but the rules stated we could know nothing about her, besides the fact that she was a female that lived outside of the United States. We wouldn't be allowed to know anything else until two years after my transplant, which took place on April 16th, 2013. When we did meet, it was amazing.
The transplant itself wasn't bad, but the conditioning regimen beforehand was extremely intense, and afterwards, the restrictions, constant checkups, and my damaged immune system made life a bit frustrating. For a while I needed IVIG infusions, I had to wear a mask in public, and I couldn't eat any raw fruits or vegetables, which account for at least 50% of my diet. However, I am happy and healthy now. I have no more restrictions, I can eat what I like, and my immune system is basically normal. I am beyond thankful for everyone who helped me through this challenging time in my life, and so incredibly lucky to still be here. One day, I'm going to be a doctor, so I can give back to others.
Boy of the Year: Noah Reynolds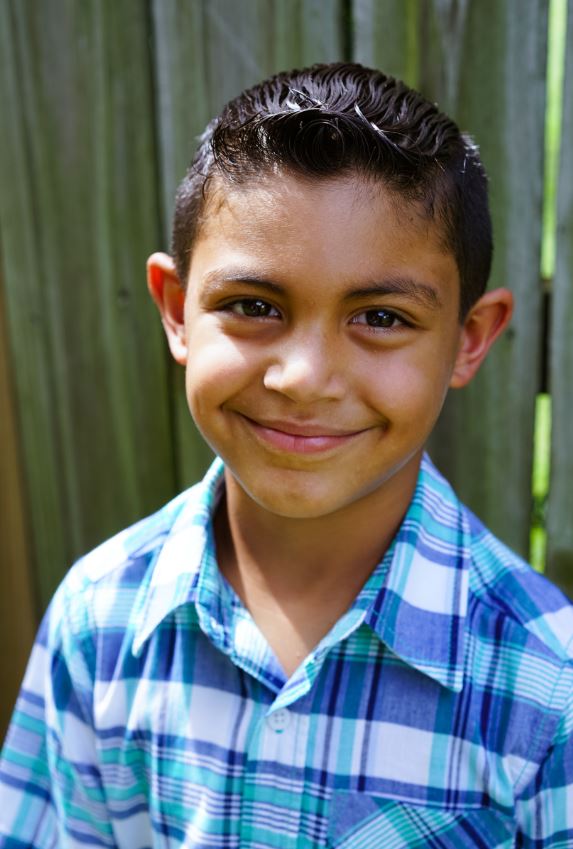 In October 2014, as part of his 5 year old checkup, Noah had routine blood work. It came back slightly elevated which they thought was probably due to a cold. We waited a few weeks to make sure he wasn't sick and repeated the labs which showed that his platelets were low. He seemed fine and had no symptoms. However, over the weekend, he started running a high fever and having body aches. By Monday (11/24/2014), he could barely walk so we decided to take him to the Emergency Room. Initially, they told me that it was probably a virus and/or cold since the symptoms just started. I insisted that they run tests because he was not showing any signs of a typical cold.
I will never forget the moment that the doctor came into the room and told me that they were admitting Noah because they were lymphoblasts. I asked what that meant and she informed me, "He has Leukemia."
The world stopped. My eyes filled with tears and I couldn't breathe. I wanted to scream and cry but I was alone with my sick child laying in my lap. So I laid there quietly as the tears streamed down my face. The nurses told me not to call my husband while he was driving. As soon as he walked in, the oncologist met with him to discuss the treatment options.
Noah was to be admitted immediately and start chemotherapy the next morning. They would conduct further tests to determine which type of Leukemia he has. Noah was diagnosed with Acute Lymphoblastic Leukemia. Our lives changed in that moment.
The typical treatment for this type of cancer lasts approximately 3 and ½ years. Given his illness, Noah couldn't go to school or do other activities that other typical kids his age could do. He has had to endure painful weekly procedures and countless amounts of medication. At times, he struggles with anxiety over the pain from the treatment, sadness, and loneliness for the first 9 months.
What we realized early on in this journey is that we had to make a choice. We cannot change the fact he has cancer. We, however, can choose how we let this affect Noah and our family. We could focus on all the many fears and unknown variables in the future OR we could make a different choice. We chose to focus on Noah and to fill his life with as much love, support, and fun as we can.
We formed Team Noah and our theme "No One Fights Alone" to show Noah that he wasn't alone in his fight against cancer.
We started a hashtag "orangeforteamNoah" where we would send orange Team Noah wristbands to people all over the world. We asked people to post pictures of them in various locations showing Noah that they were supporting him in his fight. Team Noah is currently in every state as well as over 50 countries around the world.
During this struggle, we realized that we would not be able to preserve without 3 things: family, friends, and faith. Faith can be very challenging at times because it requires trusting in something you cannot see. The support that we have received is what has carried us through the hard times.
Although Noah has been able to return to school and his treatment has lessened in intensity, he still experiences daily challenges due to his diagnosis. He continues to inspire everyone with his positive attitude, caring personality, and courage.
To learn more about the Man & Woman of the Year campaign, please visit www.mwoy.org/sfl.