---
Step up to take cancer down.
Reach new heights with Big Climb – bringing you to the top of iconic buildings across the country in support of new cures for cancer. Celebrate your loved ones every step of the way, sharing this amazing experience with committed volunteers striving for new breakthroughs in the fight against cancer.
---
---

Register
Select your Big Climb at destinations across the country.

Raise Funds for LLS
Share your Big Climb story to support new cures for cancer.

Climb Day
Reach new heights and celebrate your accomplishments with fellow supporters.
---
Climb. Conquer. Cure.
Funding the LLS Mission
Big Climb helps The Leukemia & Lymphoma Society (LLS) support cutting edge research projects in the most promising areas of cancer research. The impact of LLS-supported research goes beyond blood cancers. Approximately 40 percent of new cancer therapies approved by the FDA since 2000 were first approved for a blood cancer – which have led to breakthrough treatments for other cancers and serious diseases.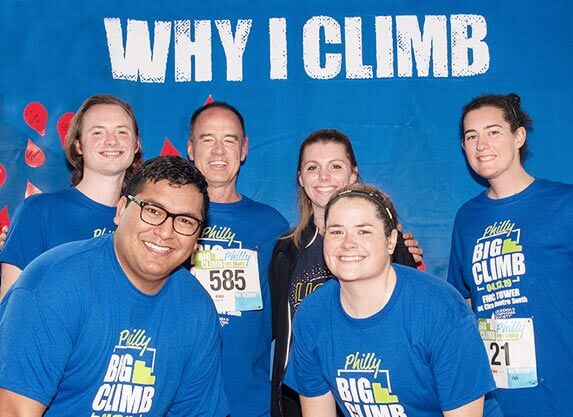 ---
The Impact You Help LLS Make ---