As a young adult with cancer, you will likely face challenges specific to your age group. We are here to help.
---
For a free nutrition consultation by phone, click here.
---
How To Advocate for Your Care
Learn about your diagnosis and treatment options.
Consider clinical trials.
Don't be afraid to seek a second opinion.
Understand your health insurance plan, and know how to file an appeal  if a claim is denied.
Follow your treatment plan.

Do not miss appointments with your healthcare team.
Take medications how your doctor prescribes them.

Always ask questions and communicate well with your healthcare team (see examples below).

If you have trouble understanding, do not be embarrassed to ask the doctor to slow down or explain things in another way.
Download or order copies of our Communicating With Your Healthcare Team series.

Do not withhold information about your medical history or lifestyle from your healthcare team. Doing so could interfere with your treatment.
Ask for a referral to palliative care (or supportive care).

Palliative care can help you manage the physical, emotional and practical side effects of cancer and treatment. Palliative care is for anyone with a serious illness regardless of age, stage or prognosis.
Download or order a copy of Palliative Care.

Create or update your advance directive.

Advance directives are your instructions about future medical care in the event that you are no longer able to speak for yourself. When a person becomes a legal adult, he or she can complete an advance directive in case of a medical emergency.
Download or order a copy of Advance Care Planning
Questions for Your Healthcare Team
Where can I learn more about my diagnosis and treatment options?
Will treatment affect my ability to have children? What can I do to preserve my fertility?
How can I talk to other people my age with a cancer diagnosis?
How will treatment affect my sex life? What can I do to manage sexual side effects?
Will I be able to work or go to school during treatment?
Who can I talk to about financial or practical concerns?
---

To download lists of suggested questions to ask your healthcare providers, click here.
---
Online Support
LLS offers the following online programs and support for young adults with cancer:
---
Free Materials to Order
 
Survivorship Workbook for Young Adults
Use this workbook to collect all the important information you need throughout diagnosis, treatment, follow-up care and long-term management of a blood cancer. 
---
Keeping a journal provides an outlet to express yourself.

---
Provides information about the issues young adults with cancer need to be aware of.
---
Managing Stress: How stress affects you and ways to cope
Provides information about how stress affects you and tips for stress management.
---
Click here to access more materials.
---
Peer-to-Peer Support and Volunteer Opportunity
Our Patti Robinson Kaufmann First Connection Program is a free service that matches blood cancer patients and their loved ones with trained peer volunteers who have shared similar experiences.  If you are a young adult looking to either receive or provide occasional peer support, please click here to learn more.
 
LLS Health Manager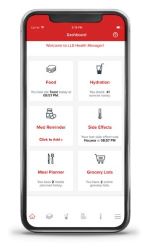 This free mobile app helps you manage your health by tracking side effects, medication, food and hydration, questions for your doctor, and more.
Export the information you've tracked in a calendar format and share it with your doctor. You can also set up reminders to take medications, hydrate, and eat.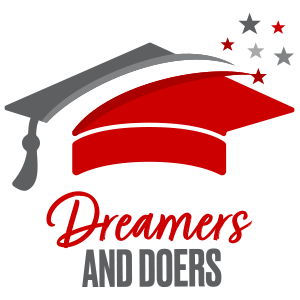 The LLS Scholarship for Blood Cancer Survivors awards up to $7,500 towards tuition for virtual or in-person vocational, two- or four-year undergraduate education. 
---
More Resources