Beat AML Master Trial Media Toolkit
The Leukemia & Lymphoma Society is going on the offensive against acute myeloid leukemia (AML), among the most deadly blood cancers. There has been no change in standard therapy for AML in more than 40 years. We're trying to change that.
LLS Launches Groundbreaking Precision Medicine Approach to Treat AML (News Release issued by LLS 10/18/16). 
Below please find a series of facts sheets about the Beat AML Initiative: 
Beat AML Master Trial Brochure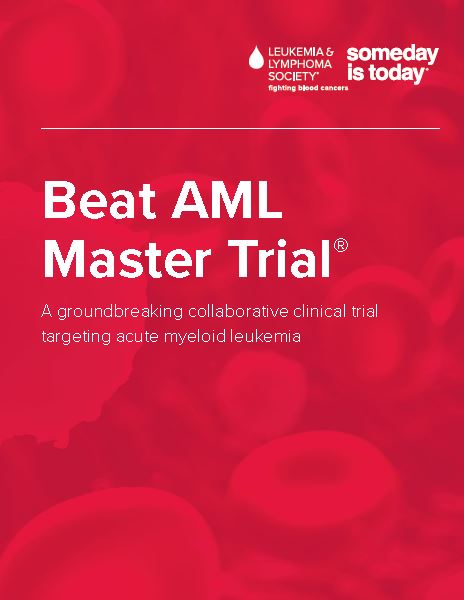 What is Acute Myeloid Leukemia (AML)?
Beat AML Master Trial: A Groundbreaking Clinical Trial for Acute Myeloid Leukemia Patients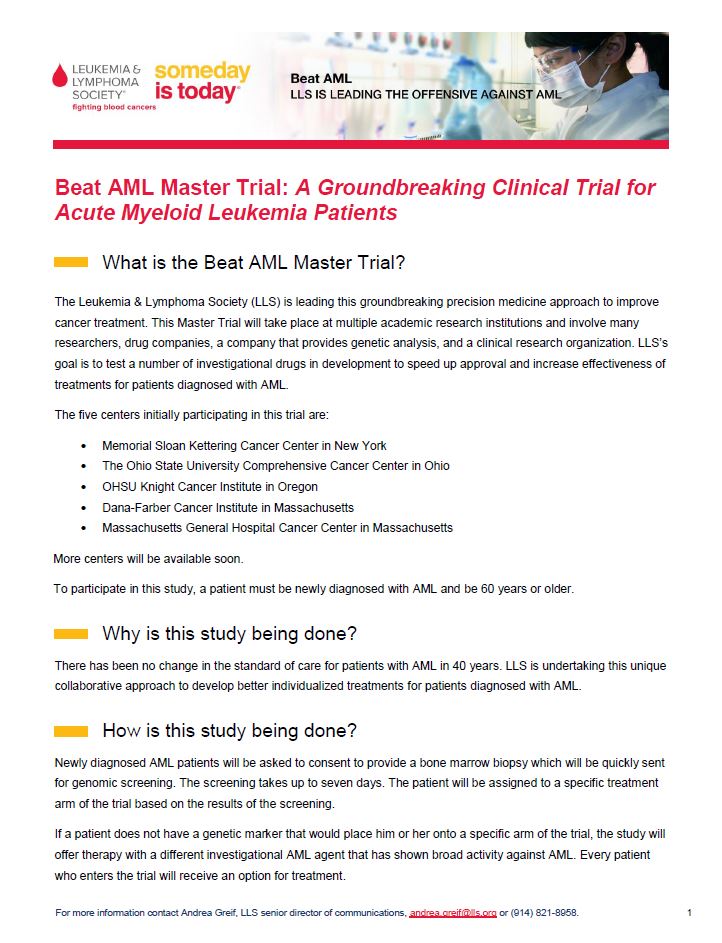 Milestones in Acute Myeloid Leukemia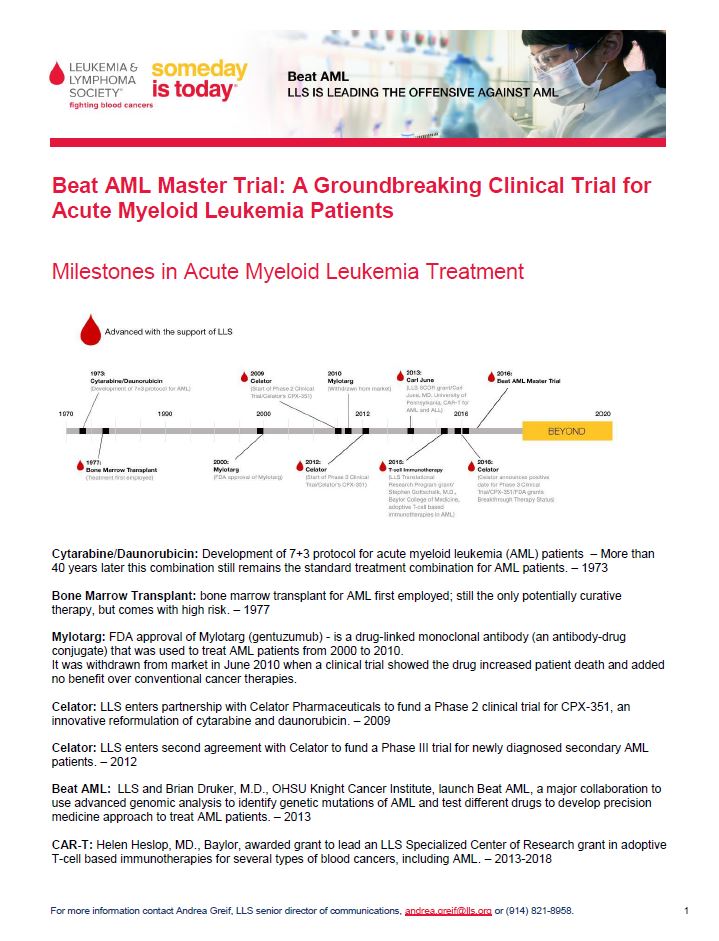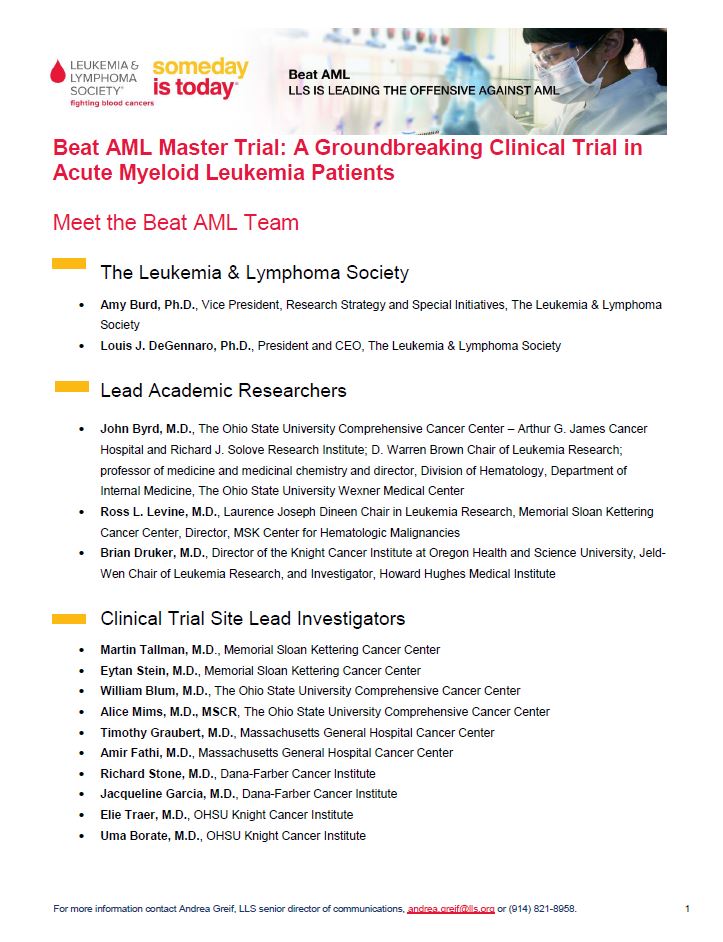 LLS's Leadership Role in Acute Myeloid Leukemia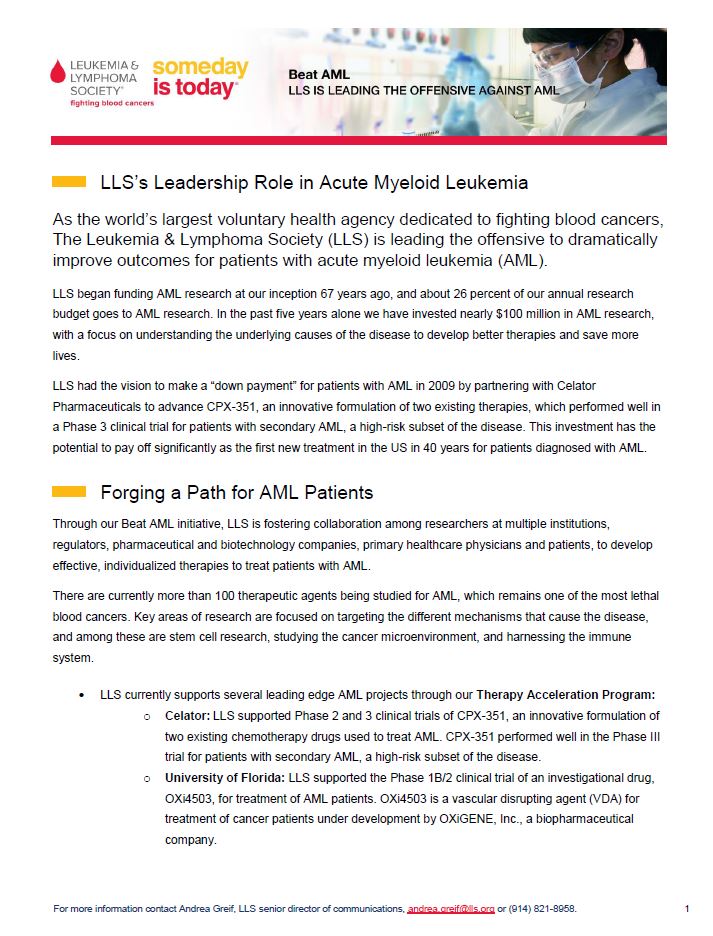 Historical Timeline of AML Treatments

Beat AML Master Trial Patient Timeline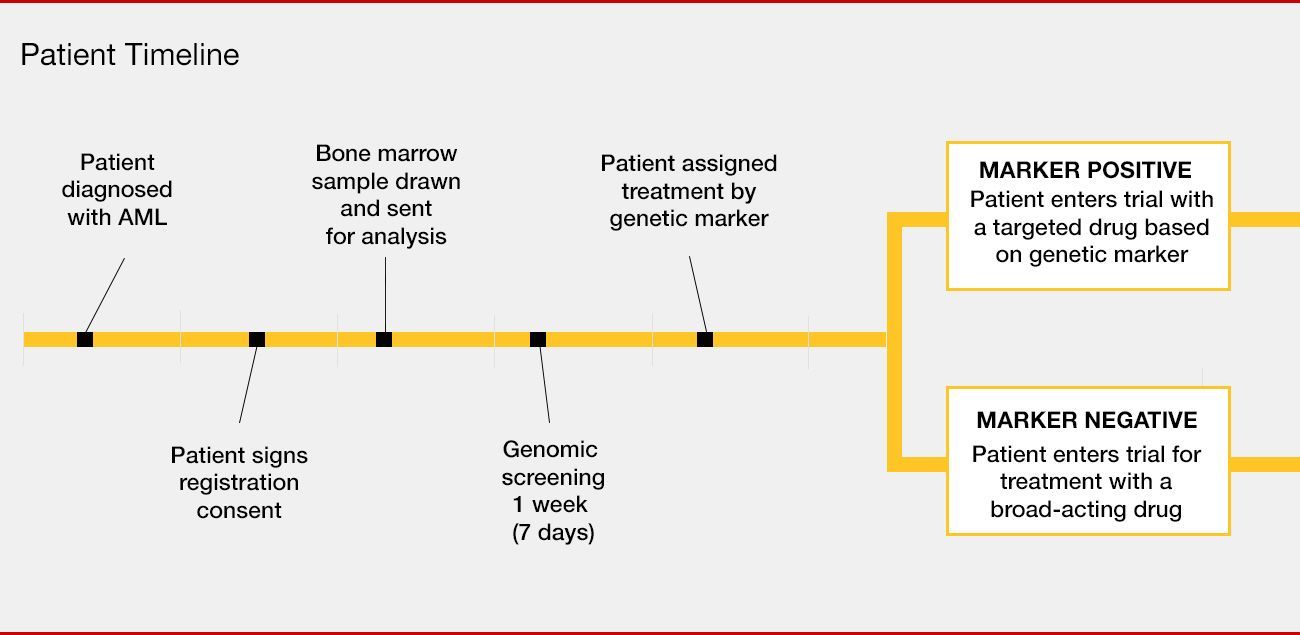 Five-Year Survival Rates of Blood Cancers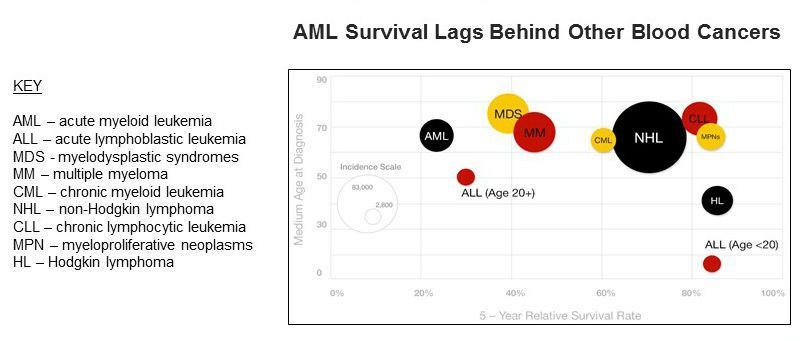 Inside View: The Leukemia & Lymphoma Society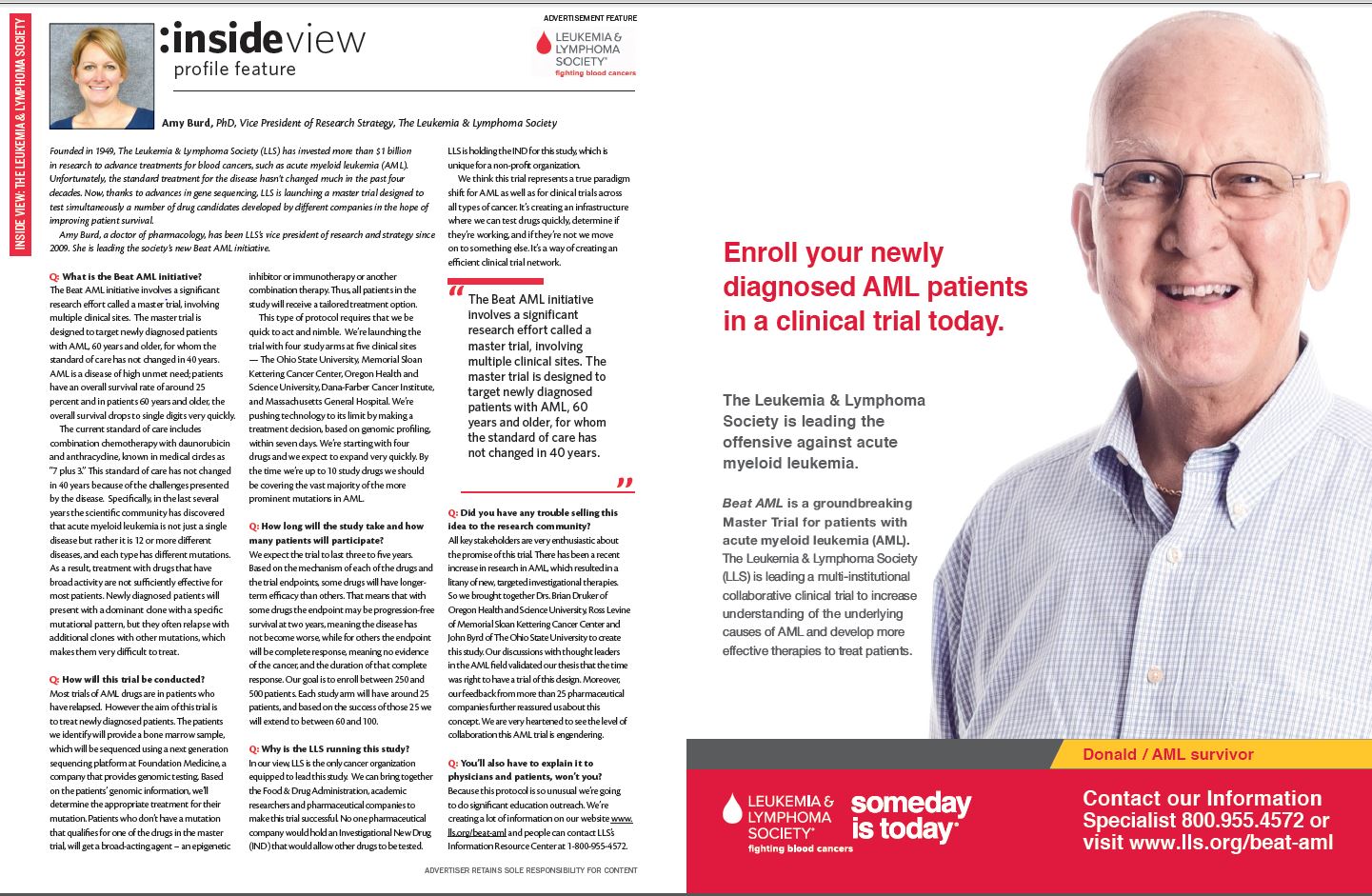 ---
Watch these videos about the Beat AML Master Trial:
Health Care Providers AML Video (12:20 min)
Patients AML Video (4:42 min)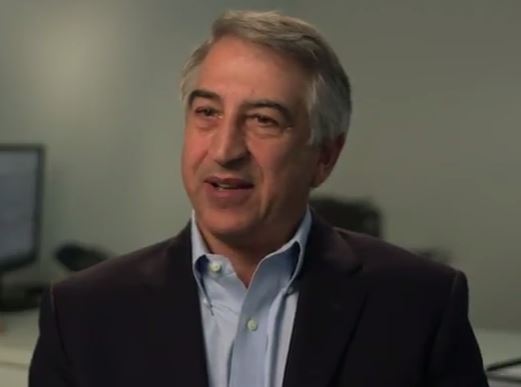 Dr. Louis DeGennaro: Why LLS is Going on the Offensive Against AML (0:59 min)
Dr. Brian Druker - A New Clinical Trial Approach (0:30 min)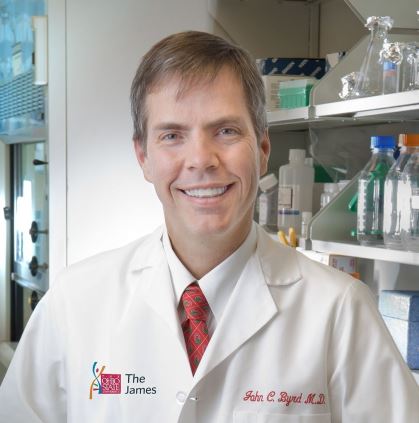 Dr. John Byrd - Beat AML aligned with Cancer Moonshot (1:11 min)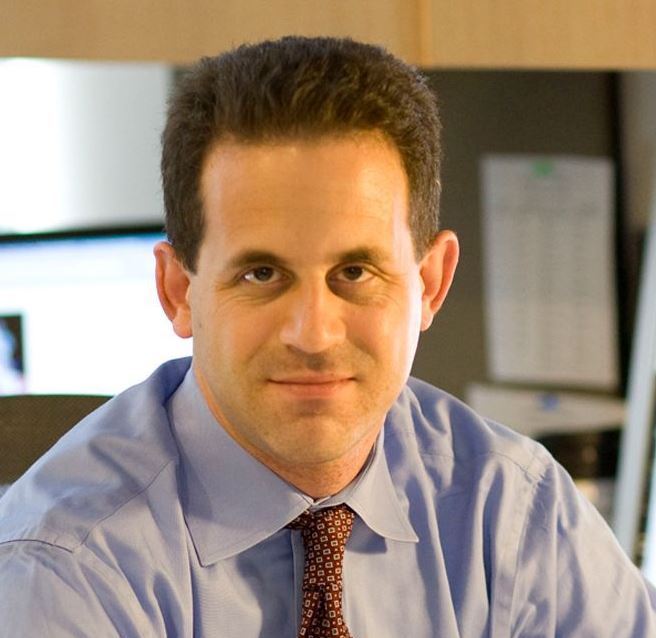 Dr. Ross Levine - About the Beat AML Master Trial (0:34 min)