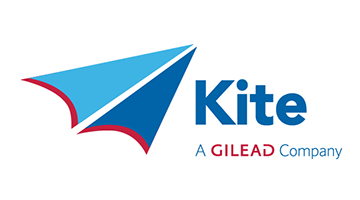 KTE-C19 (Yescarta®, Axicabtagene ciloleucel) is a CD19-directed genetically modified autologous T cell immunotherapy first approved by the U.S. Food and Drug Administration on October 18 2017 and by the European Commission in June 2018.
Yescarta® is the first chimeric antigen receptor (CAR) T-cell immunotherapy approved for adult patients with relapsed or refractory diffuse large B-cell lymphoma (DLBCL), primary mediastinal large B-cell lymphoma (PMBCL), transformed follicular lymphoma (tFL) and more recently in March 2021 for indolent follicular lymphoma.
Clinical data that supported the first approval application was published in Lancet Oncol.
Over the past 20 years, LLS has invested $40 million in CAR T, helping to pioneer this life-saving technology.
The Leukemia & Lymphoma Society's Therapy Acceleration Program® (TAP) committed $2.5 million in a partnership with Kite Pharma between 2015-2017 to advance the new therapy. The clinical study that led to approval by the FDA was supported in part by LLS TAP. Kite was acquired by Gilead in 2017.
Recent News