Yescarta® Receives U.S. FDA Approval as First CAR T-cell Therapy for Initial Treatment of Relapsed or Refractory Large B-cell Lymphoma (LBCL)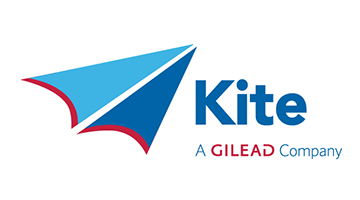 SANTA MONICA, Calif. - Kite, a Gilead Company (Nasdaq: GILD), today announced the U.S. Food and Drug Administration (FDA) has approved Yescarta® (axicabtagene ciloleucel) CAR T-cell therapy for adult patients with large B-cell lymphoma that is refractory to first-line chemoimmunotherapy or that relapses within 12 months of first-line chemoimmunotherapy. Yescarta demonstrated a clinically meaningful and statistically significant improvement in event-free survival (EFS) of 8.3 months over the current standard of care (SOC) of 2.0 months that has been in place for decades. ZUMA-7 is considered a landmark trial for being the first and largest trial of its kind, with the longest follow-up.
Lee Greenberger, PhD, Chief Scientific Officer of The Leukemia & Lymphoma Society (LLS): "LLS was an early supporter of CAR T-cell therapy research, and to be able to see this innovative advance become available as an earlier line of treatment is truly remarkable. Current standard of care is a difficult process for patients, and no one knows at the start who will make it to stem cell transplant. With today's FDA decision, patients will have earlier access to this potentially curative treatment." ​
Yescarta was initially approved by the FDA in 2017 based on the ZUMA-1 trial (supported by LLS TAP) for a smaller population of LBCL patients who failed two or more lines of therapy. The ZUMA-1 trial has recently reported durable 5-year survival results, with Yescarta showing 42.6% of study patients alive at 5 years and that 92% of those patients alive at 5 years have needed no additional cancer treatment at this important milestone.