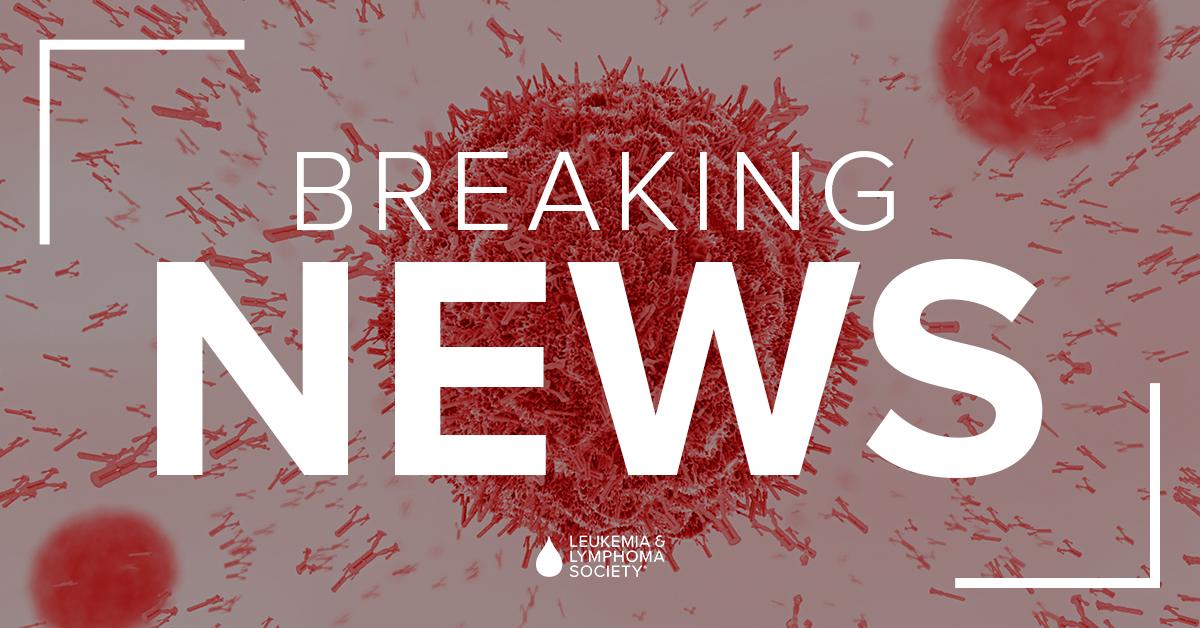 Rye Brook, N.Y., May 26, 2022 – The Food and Drug Administration (FDA) recently approved a combination of the targeted therapy ivosidenib (Tibsovo) and the chemotherapy azacitidine for the treatment of patients 75 years or older with newly diagnosed acute myeloid leukemia (AML) that has a mutation on the IDH1 gene, or who have existing conditions that prevent the use of intensive induction chemotherapy. 

The goal of induction therapy is to eliminate as many cancer cells as possible to achieve a remission. People living with AML who are not eligible for intensive chemotherapy have historically had few treatment options and low survival rates.

The approval was based on findings from the phase 3 AGILE trial, which showed that ivosidenib plus azacitidine significantly improved both event-free and overall survival. Patients treated with the combination survived three times longer than those treated with azacitidine alone (24 months vs. 7.9 months).

The most common adverse reactions and events were nausea, vomiting, EKG changes, insomnia, differentiation syndrome, elevated white blood cells, bruising, hypertension, joint stiffness, difficulty breathing, and headache.

With more than $65 million currently committed to leukemia research, The Leukemia & Lymphoma Society continues to lead the way toward cures, including with targeted therapies like ivosidenib that zero in on specific genetic traits of some cancers. 

We invest nearly one quarter of our annual research dollars in hard-to-treat AML. Our Beat AML® Master Clinical Trial, the first collaborative precision medicine trial for blood cancer, which marked its fifth anniversary in November 2021, has reported better patient survival rates when genetic analysis is used to match patients to gentler, targeted therapies versus traditional "one size fits all" treatment.

To learn more about our commitment to advancing cures and care for AML, click here: https://www.lls.org/annual-report