Navigating Life During and After a Blood Cancer Diagnosis
Use the Survivorship Workbook to collect all the important information you need throughout diagnosis, treatment, follow-up care and long-term management of a blood cancer.
Take your workbook with you to appointments and fill out the tables and worksheets with help from members of your healthcare team. When you meet with new healthcare providers, share the information. 
In the workbooks, you will find:
Survivorship care plan worksheets
Long-term and late effects information
Healthy behavior recommendations
Mental health exercises and information
Resources for planning for the future
There are three versions of the workbook:
To access these workbooks in Spanish, click here.
Resources for Survivorship
---

 Speak one-on-one with an Information Specialist who can assist you through cancer treatment, financial and social challenges and give accurate, up-to-date disease, treatment and support information. Our Information Specialists are highly trained oncology social workers and nurses.
---

 Receive one-on-one navigation from an LLS Clinical Trial Specialist who will personally assist you throughout the entire clinical-trial process.
---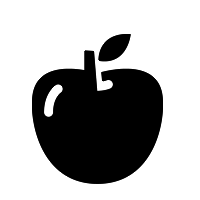 Our registered dietitian has expertise in oncology nutrition and provides patients, parents and caregivers with free nutrition consultations by phone or email.
---

 Register for upcoming webcasts and listen to replays of past webcasts.
---

 Chat with other blood cancer patients and/or caregivers.
---

 Watch videos with information, resources and support related to survivorship.
---

 Listen to the episodes related to survivorship.
---

 Join a community of other blood cancer patients, parents and caregivers. 
---

 A support program that links you with a trained peer volunteer who has experienced a similar situation. 
---
Free Mobile Apps 

  LLS Health Manager™: With this free mobile app, manage your loved one's health by tracking side effects, medication, food and hydration, questions for the doctor, grocery lists and more.
LLS Coloring for Kids™: This free coloring app allows children to express their creativity and also offers activities to help them learn about blood cancer and its treatment.
---
Support for the Survivorship Workbook for Adults and Survivorship Workbook for Children and Adolescents provided by

Support for the Survivorship Workbook for Young Adults provided by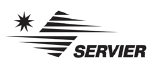 ---
Related Links
Download or order The Leukemia & Lymphoma Society's free booklets: