---
Join us at Digital CancerCon 2020
Saturday, June 6th - Sunday, June 7th
CancerCon is Stupid Cancer's annual gathering that connects adolescents and young adults to critical resources. Since we can't gather physically this year, Stupid Cancer is presenting a free, two-day Digital CancerCon.
---
As a young adult (YA) with cancer, you will likely face challenges specific to your age group. You may have never been diagnosed with a serious illness before. You may not be comfortable taking to doctors or other healthcare professionals. You will need to learn how to advocate for yourself to receive the best care.


How To Advocate for Your Care
Consider clinical trials.
Don't be afraid to seek a second opinion.
Understand your health insurance plan, and know how to file an appeal if a claim is denied.
Follow your treatment plan.

Do not miss appointments with your healthcare team.
Take medications how your doctor prescribes them.

Always ask questions and communicate well with your healthcare team.

If you have trouble understanding, do not be embarrassed to ask the doctor to slow down or explain things in another way.

Do not withhold information about your medical history or lifestyle from your healthcare team. Doing so could interfere with your treatment.
Ask for a referral to palliative care (or supportive care).

Palliative care can help you manage the physical, emotional and practical side effects of cancer and treatment. Palliative care is for anyone with a serious illness regardless of age, stage or prognosis.
Download or order The Leukemia & Lymphoma Society's free publication Palliative Care.

Create or update your advance directive.

Advance directives are your instructions about future medical care in the event that you are no longer able to speak for yourself. When a person becomes a legal adult, he or she can complete an advance directive in case of a medical emergency.
---
For a free nutrition consultation by phone, click here.
---
Questions for Your Healthcare Team
Where can I learn more about my diagnosis and treatment options?
Will treatment affect my ability to have children? What can I do to preserve my fertility?
How can I talk to other people my age with a cancer diagnosis?
How will treatment affect my sex life? What can I do to manage sexual side effects?
Will I be able to work or go to school during treatment?
Who can I talk to about financial or practical concerns?

To download lists of suggested questions to ask your healthcare providers, click here.

---
Young Adult Journal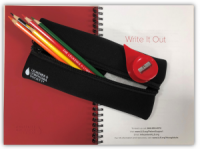 Keeping a journal provides an outlet to express yourself.
To order a copy of our Young Adult Journal, click here.


Other helpful booklets to order or download:
Managing Stress: How stress affects you and ways to cope
---
Your Caregiver
During cancer treatment, there will likely be one or more people in your life who step into the role of caregiver. This person may be your significant other, your parents, another relative or a close friend. Your caregiver may go with you to appointments or treatment, assist with daily chores and errands, help prepare food, offer emotional support, and other tasks as needed.
Tasks that were easy for you before cancer, may not be as doable now. Or, you may not have the energy or strength to complete tasks as your body recovers.
As a young adult, the loss of independence that may come with cancer treatment can be very frustrating. You may have only recently left your family home or begun to build your own life. This sense of frustration can be especially strong if your parents become your primary caregivers.
Remember your caregiver cares about you. If you feel yourself becoming frustrated with your caregiver, try not to lash out in anger. Instead try to talk with your caregiver openly about your feelings. It can be helpful to set boundaries with your caregiver in the beginning.
---

Use Worksheet 4: Questions for Caregivers to Ask Their Loved Ones as a boundary-setting exercise with your caregiver whoever that person may be.
---
YAconnect Online Support
The Leukemia & Lymphoma Society (LLS) offers YAconnect, which features programs and support for young adults with cancer, such as:
---
Related Links