After Eevie was born, she was diagnosed with a rare form of childhood blood cancer that affects 1 in 5 million newborns. Doctors gave her a 17 percent chance of surviving to age 2. This month, Eevie celebrates her fifth birthday. Each year her mother Brynne has shared her progress on this blog (you can read those stories here).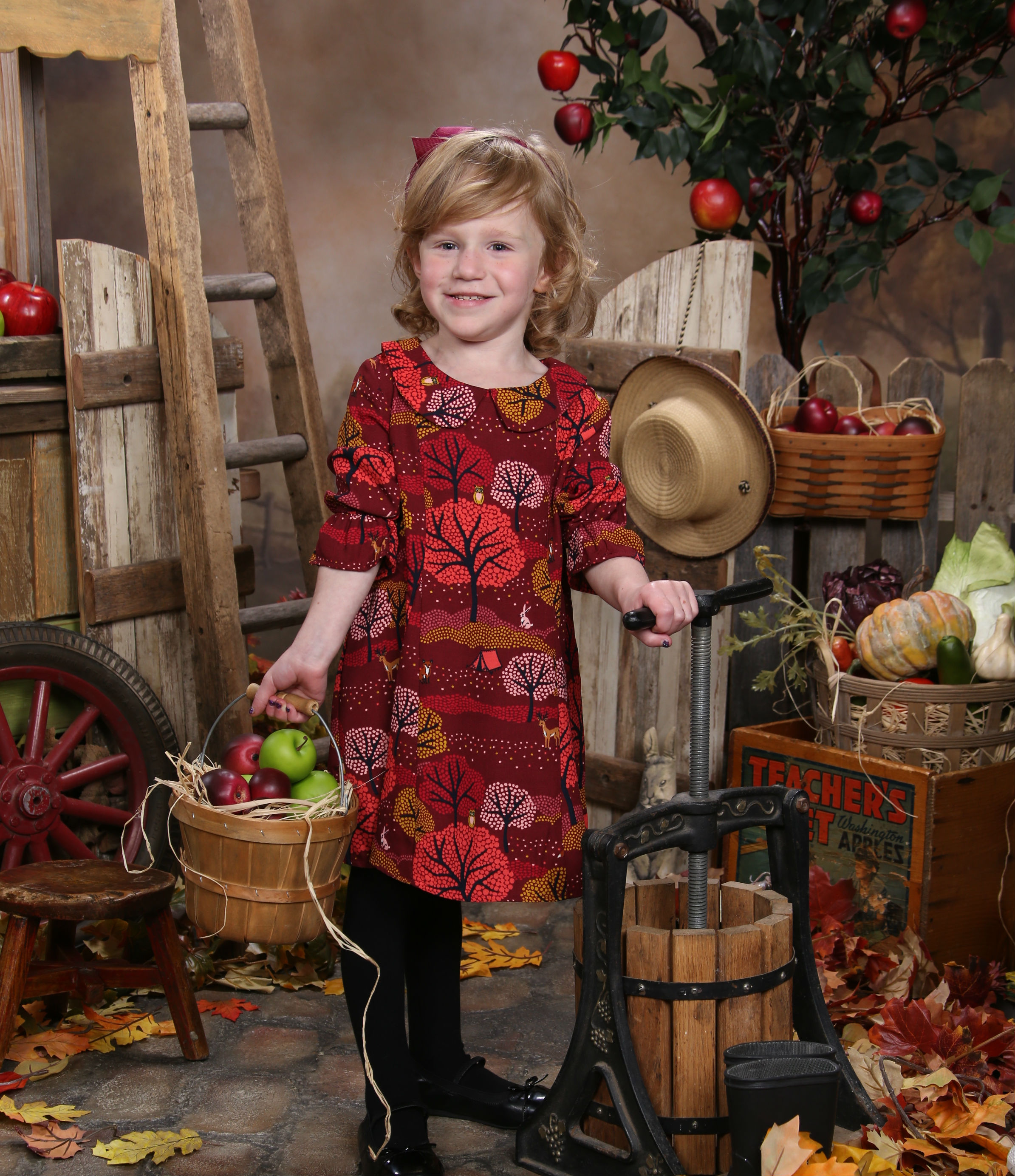 Turning five is a true milestone. For Eevie, it feels epic. It feels that way for me too. When Eevie was born with cancer, all I saw was the beginning of a painful end. Now, I see the ending of a painful beginning.
I remember her lengthy hospital stays, scrolling through social media and weeping as I read other moms' posts about their children's milestones — beginning a new sport or their first day of kindergarten. Not once did I think that I would get to experience those things. I wouldn't let my heart go there. Now, the dreams I wouldn't allow are becoming realities.
This fall, Eevie began pre-k/kindergarten. I can hardly believe it! I'm so thrilled to report that she is doing amazingly well, and right on-par with her classmates. At parent-teacher conferences, Eevie's teachers told us that she has a great deal of empathy and is "a very good friend;" she thinks about others and wants to "fix it" when another child is upset.
She is also involved in not one but three new sports: soccer, swimming, and gymnastics! At home, she's a daydreamer (I often find her making up songs and stories). She has two imaginary friends — Brenda and Item — who she insists live across the street. And, for a five-year-old she is quite the fashionista, waking up early to create ensembles complete with matching headbands and jewelry. She also remains a HUGE Mickey and Minnie Mouse fan.
Our main challenge has been growth. Newborns diagnosed with congenital acute lymphoblastic leukemia struggle to match their peers on the growth charts. Eevie currently weighs 31 pounds and stands 39 inches tall. To help her catch up, we give her a human growth hormone (HGH) injection six days a week. We call it "little tiny poke." It's no fun giving her a shot every night but the pain is minimal compared to the pain she experienced from chemotherapy. Honestly, I feel very thankful that HGH is all we have to give her.
Eevie sees an endocrinologist every three months and a dermatologist every six months. Also, every six months, she sees an oncologist and has blood work done. Other than that, we are treatment free! Getting her to eat is still somewhat of a battle.
During the past four years, she worked very hard in speech learning how to swallow. She has now completed speech therapy, is feeding tube-free, and a huge M&M and chicken wing fan!
Going forward, we must watch for secondary cancers, a risk from the amount and intensity of chemotherapy Eevie has received since birth. She is at particularly high risk for skin cancer because she is of Irish descent and has sensitive, light skin. She cannot wear traditional summertime clothes. Her dermatologist has instructed us to dress her in SPF 50 clothing. She has many outfits specially-ordered from companies that skin cancer specialists recommend.
Sometimes, when I reflect on what happened to Eevie, it feels like a story; almost like it happened to someone else. Other times, I can feel my heart race and my hands shake as the terror of it all comes rushing back in.
But recently, I have been feeling something quite new: the "gosh they grow up so fast" feeling that I never thought I would have the privilege of experiencing. Nowadays, I find myself tearing up not out of sadness and loss but out of gratitude and awe.
The Leukemia & Lymphoma Society (LLS) has helped us every step of the way. LLS has been an anchor when we needed support and a light when all we could see was darkness. The research that LLS supports and advances gave me something to hold on to when I had nothing else to grasp. This research has made it possible for our family to set sail in one week on the Disney cruise ship "Fantasy" to celebrate Eevie's epic five-year milestone; it is the reason why we can say "bon voyage" to a painful past and "welcome" to a new beginning.