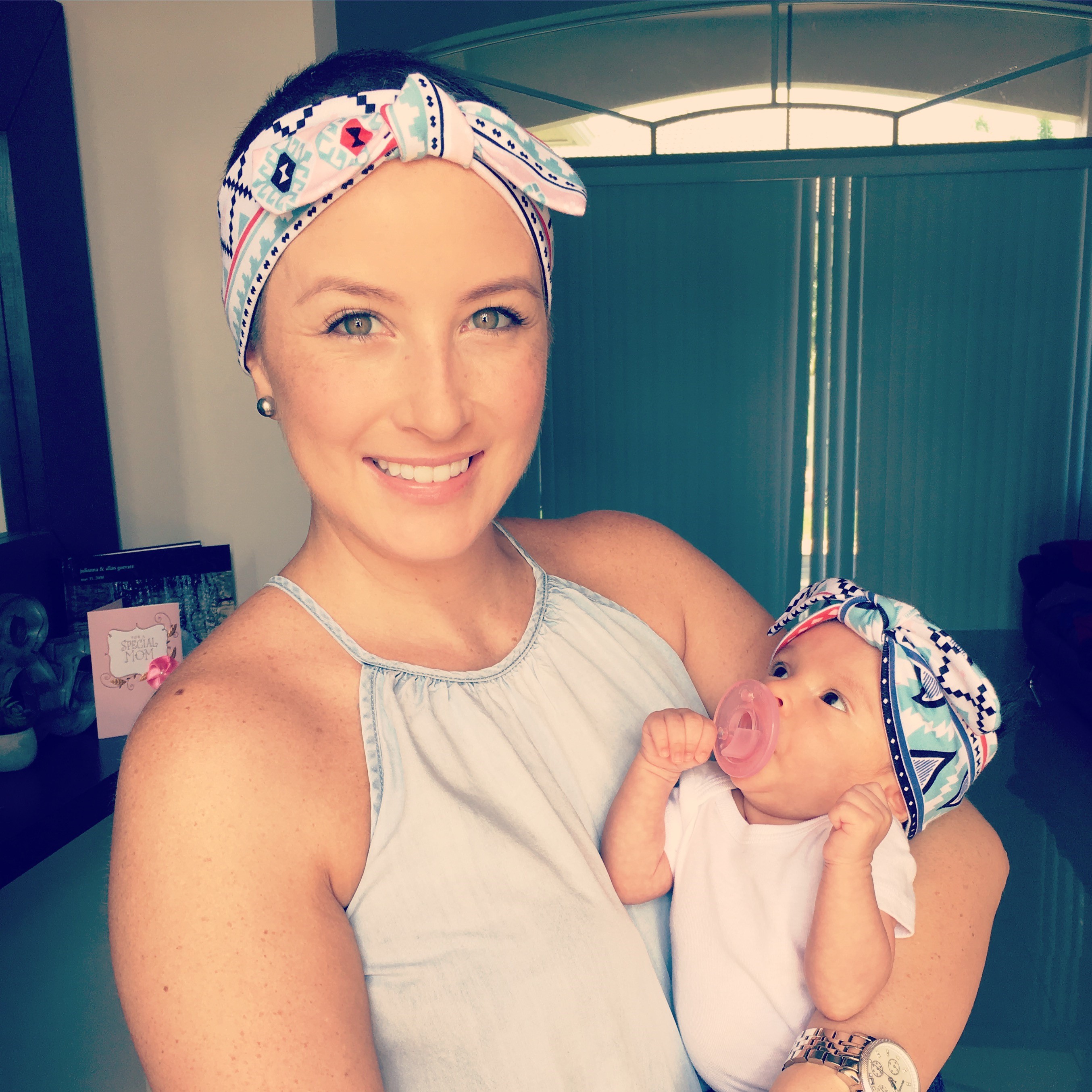 On April 8, 2016, I was diagnosed with acute promyelocytic leukemia (APL), a subtype of acute myeloid leukemia (AML). I was 23 weeks pregnant. For almost five years, my husband, Allan, and I battled unexplained infertility. After three failed fertility treatments, we finally found ourselves pregnant the "au natural" way!
At 18 weeks, I was diagnosed with a liver disorder and went for frequent blood work to ensure my liver was responding to the treatment. One of these blood tests revealed that I was severely anemic and my white blood cell counts were off. My perinatologist (an obstetrician who focuses on high-risk pregnancies), referred me to a hematologist to take a closer look, but the doctor's next available appointment was not for another month.
A few weeks later, I woke up with a fever, aches, chills, cough, and a racing heart. I was rushed to the hospital where I was under 24-hour observation followed by an emergency appointment with the hematologist. After reviewing my lab report, his eyes widened. He said it could be a number of things, but that I needed a bone marrow biopsy.
I was immediately re-admitted to the hospital for the biopsy. They told us it would take a week to get the full results so I just assumed they would simply give me a blood transfusion to increase my numbers, control my fever and observe me for a day or so. Then, let me go home.
Just a few hours after the biopsy, around 9:30 pm, the doctor came in to break the news to us: "I am so sorry to be the one to tell you, but you have leukemia." We were stunned and shocked. We were not expecting that one at all.
Our doctors stayed with us until 1:00 am explaining my diagnosis and answering our questions. My treatment started as soon as they left the room – all-trans retinoic acid (ATRA) and idarubicin.
I was doing quite well until April 21. Before bed, I was having trouble talking without coughing and every time I tried falling asleep I would wake up gasping for air. I woke up Allan around 11:30 pm to get the nurse – the next six hours everything changed.
Just as the nurses were rushing me down to the ICU, I started coughing up a lot of blood. The following hours are blurry. The next thing I remember is an anesthesiologist, OB/GYN, and a whole team of labor and delivery nurses showed up and started setting up my room with an incubator and surgical equipment. I was going through respiratory failure and was crashing. They were standing by to do an emergency C-section.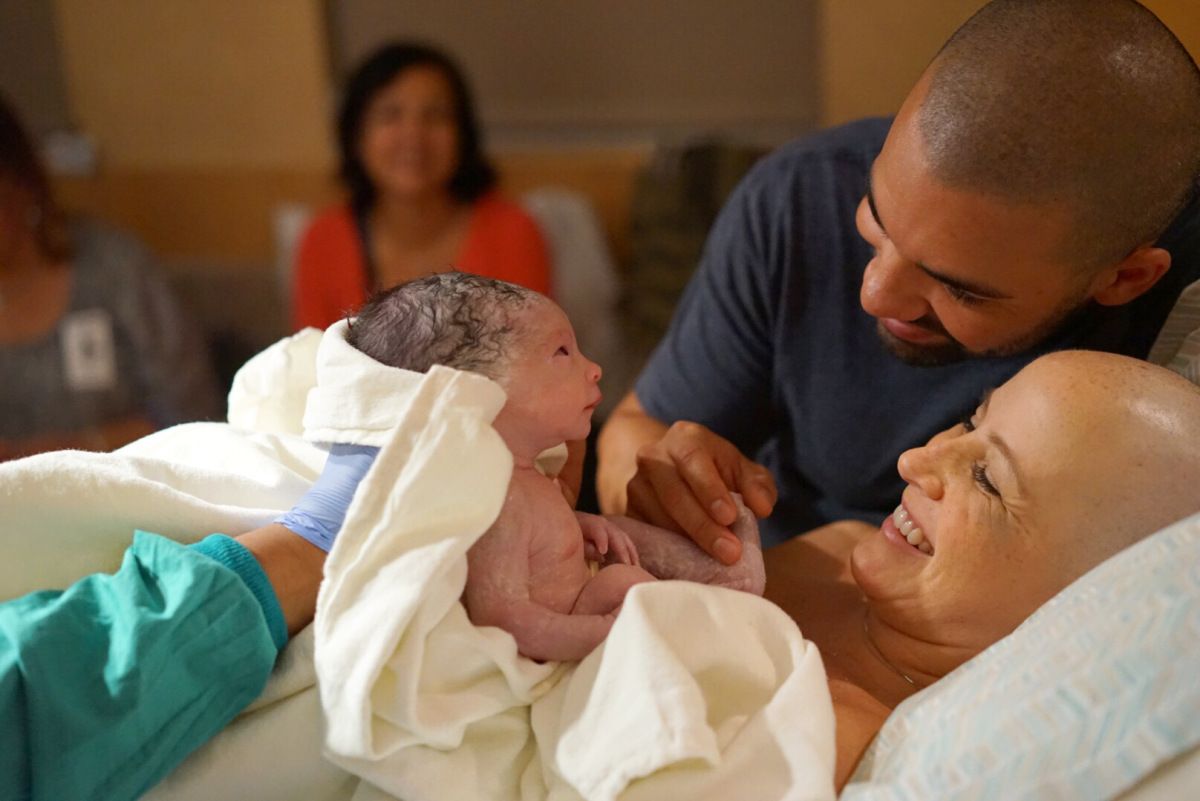 Miraculously, my daughter remained safely in my womb. I spent the next week in ICU, and a total of a month and a half in the hospital so they could observe my daughter closely. I went through two rounds of treatment while pregnant. Then, I took a short break from treatments to prepare for the arrival of my daughter.
On July 12, I gave birth to my beautiful, perfectly healthy daughter. Seeing her sweet face for the first time made the previous three months seem like an eternity ago. Having cancer while pregnant is rare, but a rare cancer and pregnancy is like getting struck by lightning twice. The doctors were not sure what to expect. We continue to be a case study as they track our progress. To be proactive, we take my daughter for a heart sonogram every couple of months. She remains in perfectly great health. I am so blessed.
In August, I began maintenance treatment again. Now I am on ATRA and arsenic trioxide (ATO), which leaves me tired and dries out my skin. Treatment is every day, Monday through Friday – one month on, one month off until February 2017.
It's so difficult to leave my newborn every day while I go to treatment but I know the end is in sight. My faith as well as the support I have received from family, friends, and reading the stories of other survivors on the LLS website, has kept me going.
The stories of other survivors and loved ones have been a source of inspiration and comfort. I am a firm believer that our stories serve a greater purpose.
That's why I participated in the the Fort Lauderdale Light The Night Walk on November 14 with my family, supporters, nurses and oncologists. It was incredibly inspiring to see the masses out there in support of raising awareness and funds for blood cancer research.
During the walk, every light represents a story to be told – red lanterns for supporters, gold for those we lost, and white lanterns for survivors, like me.
I believe everything happens for a reason. If my daughter was born four and a half years ago, when we started trying to get pregnant, I may not have been diagnosed until it was too late. My daughter came at just the right time to save my life.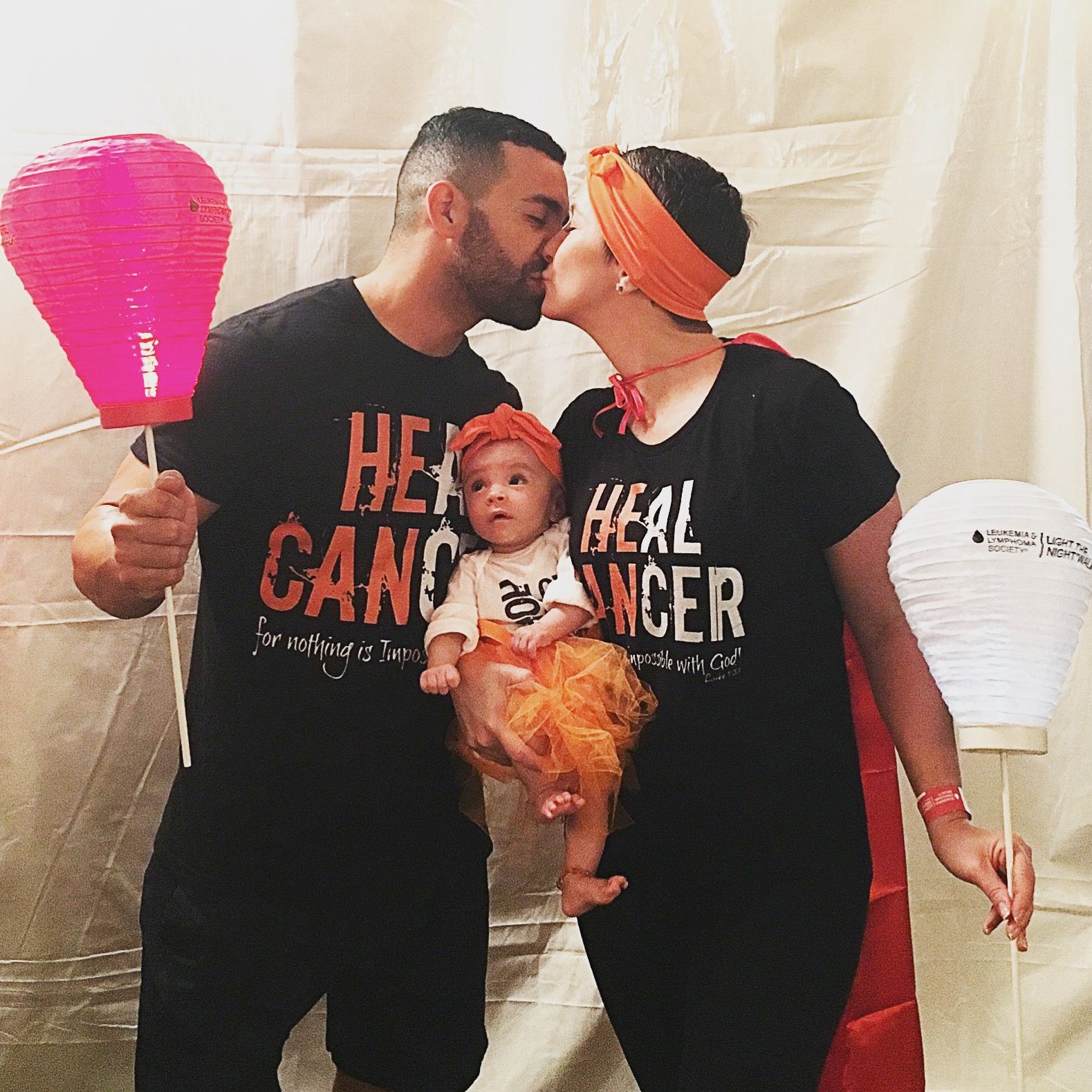 Julianna lives in Fort Lauderdale with her husband, Allan, and beautiful daughter, Alianna.