Research Infrastructure to Promote Enrollment of Underserved Patients on Clinical Trials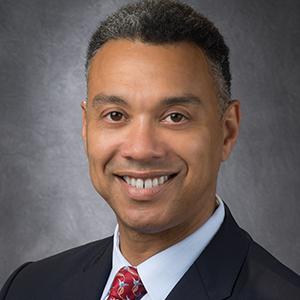 Christopher Flowers
MD
The University of Texas MD Anderson Cancer Center
Project Term: October 1, 2022 - September 30, 2027
The goal of the Clinical Trial Network of South Texas is to expand access to high quality clinical trials for under-represented minority (African American and Hispanic) patients with lymphoid cancers who receives care at the UT San Antonio Mays Cancer Center (MCC) and community oncology centers in South Texas. To achieve this goal, we will leverage the existing partnership between MD Anderson Cancer Center (MDACC) and its robust clinical trial infrastructure to identify and deploy suitable clinical trials. We also will strengthen the research infrastructure at MCC and community sites, including providing equipment, clinical trial navigation support, and oversight to successfully deploy trials. By establishing MDACC/MCC as a hub for clinical trials, developing the necessary research infrastructure at community oncology centers, and allowing patients to participate in clinical trials at their local oncology centers, this IMPACT program has the potential to improve clinical outcomes.
Lay Abstract
Many cancer patients receive care at their local community oncology center, but this may reduce clinical trial participation. Clinical trials can be the best hope for many patients with blood cancer and therefore increasing trial participation may improve outcomes for these patients. To address this challenge, our goal is to establish a Clinical Trial Network of South Texas (CTN-ST) and develop the research infrastructure to provide patients with access to clinical trials in their communities. MD Anderson will serve as a central hub for the CTN-ST with a large portfolio of high-quality clinical trials and experienced investigators. MD Anderson has one of the largest clinical research programs for lymphoid malignancies in the United States with experience in leading lymphoma and myeloma clinical trials. We will leverage MD Anderson's broad portfolio of clinical trials and our existing partnership with UT San Antonio Mays Cancer Center to identify and deploy suitable clinical trials. Through IMPACT we will build the research infrastructure at the community sites, including providing them with the equipment, clinical trial navigation support, and oversight needed to successfully deploy and enroll patients on clinical trials that are selected or designed for local patient needs.
Our initial focus is on community centers in south Texas, which have higher numbers of Hispanic and African American patients in rural and urban counties that experience disparities in the incidence of lymphoid cancers, access to clinical trials, and survival. One of the key components for addressing these disparities is to increase participation in clinical trials. To succeed, complex and multilevel barriers for historical low cancer clinical trial participation must be addressed holistically. To establish the CTN-ST, we will expand trial access for two community practices: the Laredo Medical Center and the Rio Bravo Cancer & Blood P.A. Currently, patients with hematological cancers in these areas have no local access to trials. All patients at the community sites who meet eligibility criteria will be planned for CTN-ST enrollment. Based on these catchment populations, we expect ≥50% of lymphoma and myeloma patients will be Hispanic or qualify as rural. Our proposal will leverage our existing academic-community partnerships and the robust clinical trial portfolio, investigator group, and infrastructure of MD Anderson to ensure the success of the CTN-ST.
To All Projects