A phase 2 expansion study of ICT01, an anti-BTN3A monoclonal antibody, in combination with azacitidine and venetoclax in patients with AML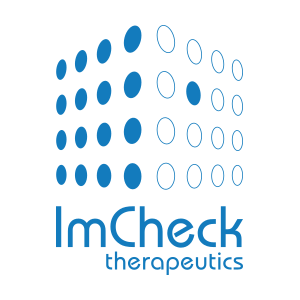 TAP Partner
Project Term: June 13, 2022 - TBD
In June 2022, LLS made an equity investment in ImCheck Therapeutics to "Support Clinical Development of the ICT01 Program for Blood Cancer Indications."
ImCheck Therapeutics is designing and developing a new generation of immunotherapeutic antibodies targeting butyrophilins, a novel super-family of immunomodulators.
ICT01 is a humanized, anti-BTN3A (also known as CD277) monoclonal antibody that selectively activates γ9δ2 T cells, which are part of the innate immune system that is responsible for immunosurveillance of malignancy and infections. The EVICTION study is currently enrolling a Phase 2 cohort expansion of ICT01 in combination with azacitidine and venetoclax in patients with newly diagnosed acute myeloid leukemia (NCT04243499).
Lay Abstract
For additional information, please visit https://lls.org/therapy-acceleration-program-portfolio
Program
Therapy Acceleration Program
To All Projects