A phase 1 study of ICT01, an anti-BTN3A monoclonal antibody, in patients with AML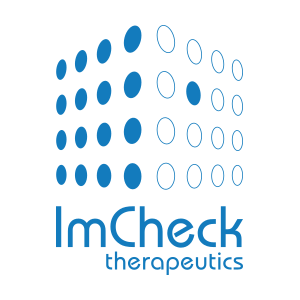 TAP Partner
Project Term: June 13, 2022 - TBD
In June 2022, LLS made an equity investment in ImCheck Therapeutics to "Support Clinical Development of the ICT01 Program for Blood Cancer Indications."
ImCheck Therapeutics is designing and developing a new generation of immunotherapeutic antibodies targeting butyrophilins, a novel super-family of immunomodulators.
ICT01 is a humanized, anti-BTN3A (also known as CD277) monoclonal antibody that selectively activates γ9δ2 T cells, which are part of the innate immune system that is responsible for immunosurveillance of malignancy and infections.
As demonstrated by lead clinical-stage program ICT01, which has a mechanism of action to simultaneously modulate innate and adaptive immunity, ImCheck's "first-in-class" activating antibodies may be able to produce superior clinical results as compared to the first-generation of immune checkpoint inhibitors and, when used in combination, to overcome resistance to this group of agents.
Lay Abstract
For additional information, please visit https://lls.org/therapy-acceleration-program-portfolio
Program
Therapy Acceleration Program
To All Projects