What it is.
Translational Research Program grants fund new and innovative research that shows high promise of moving from laboratory discoveries to clinical application.
---
What it does.
TRP grants are designed to help reduce the time between laboratory findings and actual treatment. LLS's TRP grants have helped numerous renowned researchers advance their life-saving research into clinical trials.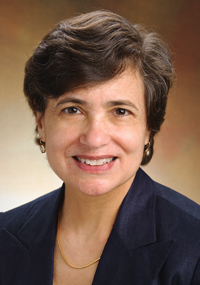 Caroline Felix, MD, Physician-Scientist
The Cancer Center at Children's Hospital of Philadelphia; The Joshua Kahan Endowed Chair in Pediatric Leukemia Research
"The LLS pediatric research funding is crucial to helping us find better treatment options for still incurable forms of pediatric leukemias and other blood cell cancers. The form of cancer that we study carries a chromosomal abnormality called a KMT2A gene translocation that is associated with a very poor prognosis, and primarily afflicts infants and young children. Not only do these patients respond poorly to the conventional chemotherapy typically used for treatment, but also they are particularly susceptible to immediate life threatening and more long-term complications of the treatment. What our TRP grant is allowing us to do is answer some very precise mechanistic questions in regards to the interaction of two different drugs and how these drugs can be used for clinical benefit as anti-leukemia treatment in this ultra-high-risk patient population. Without the emphasis of LLS on these forms of leukemia and support of LLS, we would not be able be moving forward with this research as we now are doing."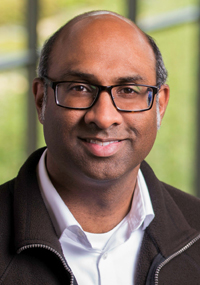 Ravi Majeti, M.D., Ph.D.
Stanford University
"Support from The Leukemia & Lymphoma Society has been impactful in my research for many years, and I am very grateful to LLS. This most recent grant will help us advance a potentially novel immunotherapeutic approach for the treatment of myeloid leukemias, which would not be able to move as quickly without the generous funding from LLS."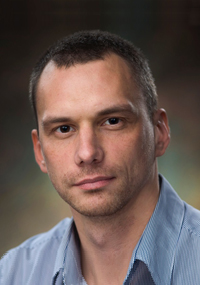 Maksim Mamonkin, Ph.D
Baylor College of Medicine
"I am very honored to receive this award from The Leukemia & Lymphoma Society. These funds will support the development of allogeneic "off-the-shelf" T-cell therapies that will resist rapid immune rejection by the host and thus result in more potent and durable activity in patients with blood cancers. The award will greatly facilitate optimization and translation of this technology to the clinic.""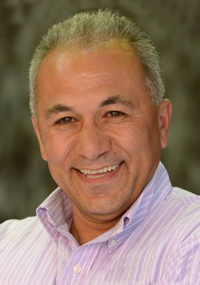 Soheil Meshinchi, M.D., Ph.D.
Fred Hutchinson Cancer Research Center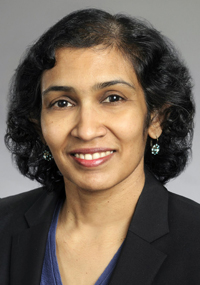 Malathy Shanmugam, Ph.D., M.S.
Emory Winship Cancer Institute
"My research laboratory and collaborators are truly honored to receive the prestigious LLS TRP Award. Research on the BCL-2 antagonist venetoclax has shown promising efficacy to improve outcomes of t(11;14)-expressing multiple myeloma patients and merits further exploration. Towards that end, this funding enables us to validate functional mitochondrial biomarkers and test combinations of mitochondrial targeting agents to induce sensitivity to venetoclax. We believe interrogating mitochondrial function for the expanded application of this potent BH3 mimetic holds answers to key questions in multiple myeloma, and we're excited to push forward."
FY19 Grant Recipients
Peter Adamson, MD
The Children's Hospital of Philadelphia
Therapeutic Development of Mesothelin Antibody-Drug Conjugate
Smita Bhatia, MD, MPH
The University of Alabama at Birmingham
The Who and Why of Anthracycline-related Cardiotoxicity in Childhood Cancer Survivors
Leandro Cerchietti, MD
Joan & Sanford I. Weill Medical College of Cornell University
Targeting oncogenic translation in B-cell lymphomas
Tomasz Cierpicki, PhD
Regents of the University of Michigan
Targeting NSD1 histone methyltransferase in pediatric leukemia
Andrew Feldman
Mayo Clinic, Rochester
Biomarker-based strategies for personalized therapy of ALK-negative anaplastic large cell lymphoma
Carolyn A. Felix, MD
The Children's Hospital of Philadelphia
TOP2 Poisons: Old Drugs, New Mechanisms and Rational MLL-R AML Epigenetic Targeting Combinations
Christian Grommes, MD
Sloan Kettering Institute for Cancer Research
Dissecting Molecular Vulnerabilities of CNS Lymphoma
Camelia Iancu-Rubin, PhD
Icahn School of Medicine at Mount Sinai
Immune Targeting of Mutated Calreticulin in Myeloproliferative Neoplasms
E. Anders Kolb, MD
Nemours Alfred I. duPont Hospital for Children
Therapeutic Development of Mesothelin Antibody-Drug Conjugate
Mignon Loh, MD
The Regents of the University of California, San Francisco
Interrogating MEK inhibitors and Epigenetic Modifiers in Juvenile Myelomonocytic Leukemia
Maksim Mamonkin
Baylor College of Medicine
Rejection-resistant T Cells for the Off-the-shelf Therapy of Hematologic Malignancies
Ravindra Majeti, MD, PhD
Board of Trustees of the Leland Stanford Junior University
Development of CAR T Cells Targeting AML Stem Cells
Ari Melnick, MD
Joan & Sanford I. Weill Medical College of Cornell University
Precision medicine deployment of mechanism based Epigenetic – Immune therapy for B-cell lymphoma
Soheil Meshinchi, M.D.
Fred Hutchinson Cancer Research Center
Therapeutic Development of Mesothelin Antibody-Drug Conjugate Anetumab Ravtansine in Mesothelin Expressing Childhood AM
Laura Pasqualucci, MD
The Trustees of Columbia University in the City of New York - Morningside
Targeting epigenetic addictions in KMT2D mutated B cell lymphomas
Sean Post
The University of Texas MD Anderson Cancer Center
Understanding the mechanisms and developing novel therapies for a high-risk DLBCL population
Feyruz Rassool, PhD
University of Maryland at Baltimore
Using PARP Inhibitors to Enhance the Cytotoxic Effects of DNA Demethylating Agents in AML
Steven Rosen
Beckman Research Institute of the City of Hope
Developing novel p38γ inhibitors for targeted therapy of cutaneous T cell lymphoma (CTCL)
Mala Shanmugam
Emory University
Deciphering the Metabolic Basis for t(11;14) Multiple Myeloma Venetoclax Sensitivity.
Tomasz Skorski, MD, PhD,DSc
Temple University
Precision medicine-guided drugging of DNA repair to induce synthetic lethality in AMLs.
Amit Verma, MBBS
Albert Einstein College of Medicine, Inc.
Therapeutic targeting of leukemic stem cells by inhibiting the IL8/CXCR2 pathway
Kirsten Williams
Children's Research Institute
Initiation of a novel immunotherapeutic to safely eradicate acute leukemia
Kai Wucherpfennig
Dana-Farber Cancer Institute
Targeting of the MICA – NKG2D Pathway for the Treatment of Multiple Myeloma