What it is.
The New Idea Award funds innovative approaches that may fundamentally change the understanding, diagnosis and/or treatment of blood cancers and related pre-malignant conditions.
---
What it does.
The New Idea Award looks to identify novel research strategies that involve the exploration of untested but potentially transformative research ideas and treatment approaches.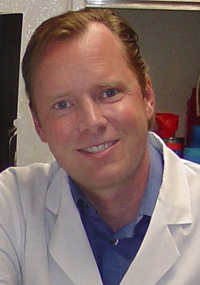 George Watts, Ph.D.
The University of Arizona Cancer Center
"This funding is my first to support my goal of reforming how the diagnosis of infection is made. My long-term goal is to make a real impact on patient outcomes by applying modern sequencing technology to the identification of pathogens. We have been utilizing the same ineffective culture methods to direct microbial therapy since the dawn of microbiology. My passion and goal is to modernize our approach."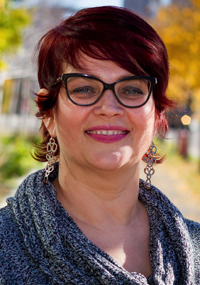 Vaiva Vezys, Ph.D.
University of Minnesota
"I am very excited and grateful to receive this award. It will help our team learn whether a vaccine will be able to stimulate a patient's immune system to fight leukemia. With the support of LLS, I'll be one step closer to understanding how to beat cancer."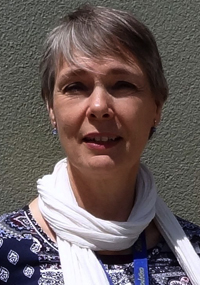 Nora Heisterkamp, Ph.D.
Children's Hospital Los Angeles
"The New Idea Award will allow us venture into a new direction. We will compare carbohydrates on infant acute lymphoblastic leukemia cells with those on normal cells. As promising new therapies are often based on the presence of biomolecules selectively present on leukemia cells, we hope to identify leukemia-specific structures that could be used as leukemia-specific targets. We are very grateful for support from the Leukemia & Lymphoma Society, as this research would otherwise not have been possible."
FY19 Grant Recipients
Steven Chan, MD, PhD
Princess Margaret Cancer Center, University Health Network
Therapeutic Inhibition of Mitochondrial Function to Target TET2 Mutation-Driven Clonal Hematopoiesis and Pro-Inflammatory Macrophage Response
Mark Cobbold, MD, PhD
Massachusetts General Hospital
Ultra-specific targeting of myeloid malignancies using T-cell Engaging Antibody Circuits (TEAC)
Michael Erb, PhD
The Scripps Research Institute
Chemical modulation of the ENL YEATS domain to target leukemogenic transcription.
Robert Kridel, MD, MPH, PhD
University Health Network
Unravelling Intratumoral Microenvironment Heterogeneity in Lymphoma using Single Cell Sequencing
Andrea Reboldi, PhD
University of Massachusetts Medical School
Exploiting the intestinal plasma cell metabolism for the next generation of multiple myeloma therapeutics
David Sabatini, MD, PhD
Whitehead Institute for Biomedical Research
A simple dietary supplement to improve the outcome of methotrexate treatment in pediatric blood cancers
David Weinstock, MD
Dana-Farber Cancer Institute
Point-of-care diagnostics for Lymphoma
---