AUGUST 2018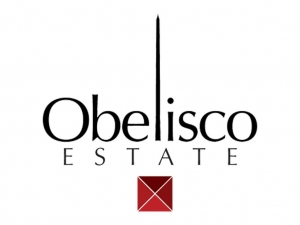 GO LONG for LLS Golf Scramble!
This wonderful charity event will be honoring the memory of Doug Long, owner and founder of the Obelisco Estate winery and the vineyard on Red Mountain.
Joining Obelisco as sponsors of this event are EFESTE and Adams Bench wineries.
Not a golfer? You can still get a Social Ticket which gives you access to a beautiful evening after-party with all the festivities!
August 19, 2018: 1pm start.
Willows Golf Complex Redmond: 10402 Willows Rd, Redmond, WA 98052
Just go to http://obelisco.orderport.net/wines/Special-Events to get your tickets today!. www.obelisco.com
___________________________________________

Email erin.hillert@lls.org to get ideas, get more information and get started!
Previous Events
| | |
| --- | --- |
| | The first ever "Someday Is Today Chef" was a smashing success, thanks to the hard work of Lori Brown and whole cast of culinary wizards, from Angela Stowell to Chef Jemil. All together, the event raised over $12,000 towards creating better lives for patients and families - and we can say firsthand, it was a truly delicious way to give back! |
| | |
| --- | --- |
| | Thank you to the Reddy Family for an absolutely tremendous 5th annual "All In To Beat Cancer" Poker Touranment this year - raising over $21,000! This event is lovingly held in memory of Phillip "Matt" Reddy - husband, father, friend and poker player. Stay tuned for details and join us next year! |
| | |
| --- | --- |
| | EFESTE's 9th Annual Rockin' Sips was another incredible evening working towards cures, raising over $30,000 for LLS. WOW!!! We truly can't say enough about EFESTE's amazing partnership and commitment to our mission, and do you know what's equally amazing? Their Tough Guy wine, named in honor of the winery owner's son, Joe, a childhood leukemia survivor. Run out immediately to Woodinville and pick up a bottle (or four) today - better yet, you can order online - proceeds benefit LLS! |
| | |
| --- | --- |
| | We did it! LLS set out to rais e $10,000 this year through the Seattle Foundation's 'Give Big' campaign, and we exceeded our goal by raising a whopping $12,000 (thanks to a very generous $5,000 match from Seed IP Law Group!) We are so grateful to the Seattle Foundation and the 50+ donors that gave BIG to blood cancer patients...looking forward to giving even BIGGER event towards saving lives in 2018! |
| | |
| --- | --- |
| | Our hearts couldn't be fuller as we convey our deepest appreciation to leukemia survivor Jenny George​ and the whole Dancing On The Valentine​ crew for an amazing DOTV 12! All together, over $5900 was raised towards critical research and patient services. Jenny - you remain, Always In Our Hearts, and on behalf of the patients and families we serve - we truly can't thank you enough! We're already looking forward to dancing the night away in 2018. |
| | |
| --- | --- |
| | Our chapter was thrilled to partner with Funko and Matchfire Auctions to help raise funds for Jordon, the boyfriend of one of Funko's talented artists, who was diagnosed with AML last June. All together, an incredible $10,544 was raised through a fantastic online art auction, featuring one-of-a-kind pieces donated by the talented Funko staff. 10% of all funds raised will be given directly to our mission, and the remaining 90% will help pay for Jordon's medical bills. We were beyond grateful to be included as a beneficiary for this event - a true example of a community coming together to make a difference, not Someday but Today! |
| | |
| --- | --- |
| | A huge thank you is in order for the Combs Family and their 13th annual Carroll Combs Memorial Golf Classic, raising $5000 for The Leukemia and Lymphoma Society! We are so grateful to be the continued beneficiary for this amazing event year after year, and we can't wait to see you all back and better than ever in 2016! |
| | |
| --- | --- |
| | Congratulations to Phi Sigma Rho of University of Washington for putting on an incredible first 5K event, raising almost $2800 towards saving lives. We certainly hope this won't be their last Run Run Rudolph; you won't want to miss it in 2016! |
| | |
| --- | --- |
| | The Run Scared 5K had another amazing year, raising almost $7500 towards creating better, longer lives for blood cancer patients. We can't thank Ilana Balint and Run For Good Racing Company enough for their continued success and incredible support! |
| | |
| --- | --- |
| | Saving lives was never more seasonally fall & festive than at the Fremont Oktoberfest 5K. We were thrilled to be the charity beneficiary for the event this year, which raised $2755 towards research and patient services for blood cancer patients. Thank you to Bold Hat Productions for offering such a fun way to give back! |
| | |
| --- | --- |
| | A delicious thank you goes out to Naturopathic Family Medicine and lymphoma survivor Dr. Krystal Richardson for hosting the first ever 'Bite of Fremont' as a way to showcase the great community of Fremont while building awareness for LLS. We are so appreciative of the $629 you raised towards saving lives, and we can't wait to see what yummy bites and fun activities you'll have next year! |
| | |
| --- | --- |
| | Parrot Heads of Puget Sound hosted a golf tournament fit for paradise for their 17th Annual Tin Cup Chalice event. All together, this incredible group raised $3737 for LLS...life is certainly good on our boat! |
| | |
| --- | --- |
| | glassybaby + EFESTE wine + Cupcake Royale made for an amazing happy hour event at glassybaby's Madrona studio, which raised $600 towards LLS! Thank you to all three of these fantastic compaines for their support, and offering such a fun way to give back! |
| | |
| --- | --- |
| | Three bands + two films + tons of sweet prizes = the most winning combination! Flake Fest 2015 was absolutely awesome, with over $2,000 raised for LLS in memory of Team Blue Tarp member Trent Kaivo. Thanks to everyone who participated in this fantastic eventing, and we will see you in 2016! |