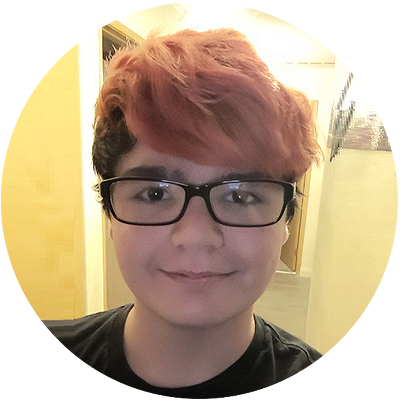 Nikolas's Story
Sixteen-year-old Nik was diagnosed with acute lymphoblastic leukemia at age 10. Confined to a hospital bed for months, he dealt with infections and side effects from the strong medications he was on. It's been 2 years since Nik finished treatment, and he says he's stronger than ever. He recently got his driver's license, and he has a job he loves. Throughout his cancer experience, LLS helped Nik connect with other patients and families, and provided support to his family through the Susan Lang Pay-It-Forward Patient Travel Assistance program. "I have met so many amazing cancer warriors over the years. I am proud to be part of the LLS family," he says.
This June, Subaru will double your donation!*
*During Subaru Loves to Care month, from June 1-30, 2023, Subaru will match your online gift to LLS.org, dollar-for-dollar, up to $150,000 in total!
SUBARU LOVES TO CARE
Subaru and LLS understand that a good support system makes all the difference for blood cancer patients and their families. 
Subaru and its retailers have partnered with LLS to support nearly 300,000 cancer patients nationwide since 2016. Through the LLS Patient Aid Program, Subaru has also provided nearly 8,500 cancer patients with financial relief to help offset non-medical costs associated with treatment, including transportation, food, housing, and utilities. 
In June, Subaru will partner with LLS and local hospitals to show support to patients and families affected by cancer. As part of the monthlong program, Subaru customers and retailers write encouraging messages of hope in-store to accompany cozy blankets—sharing love and warmth with those who need it most.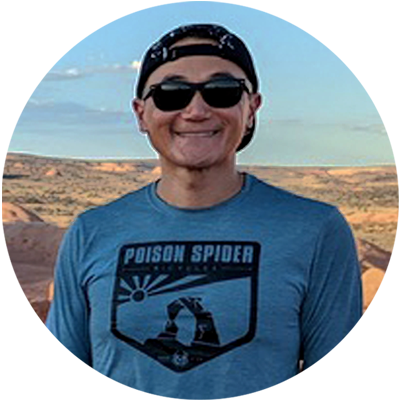 JAMES
In 2017, James was diagnosed with stage 3 follicular lymphoma (FL), a type of non-Hodgkin lymphoma (NHL). His world was turned upside down. "I lived a pretty healthy lifestyle. I never thought I would be diagnosed with cancer." After a year and a half of aggressive treatment, James got the news that he was cancer free. He credits his positive attitude and the support of his family, doctors, and LLS for helping him beat blood cancer. After receiving Patient Aid through LLS, James knew he wanted to give back. "I compete in endurance sports from marathons to mountain biking to support The Leukemia & Lymphoma Society and people like me who have been diagnosed with blood cancer."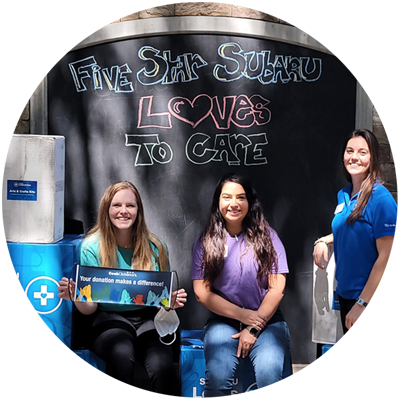 Five Star Subaru
Fun-Filled Art Contest with Five Star Subaru
Five Star Subaru in Grapevine, TX and Cook Children's Medical Center came together last year to provide an extra special event for the patients at Cook Children's Medical Center. Five Star Subaru partnered with the hospital in their community to provide a virtual art contest for the patients using arts and crafts kits that they graciously donated. This show was aired on, "The Child Life Zone Network", a live stream TV station that is viewable for patients to join along either in person or from their hospital rooms. The patients' projects were then displayed on Cook Children's Instagram stories where the community could send a message with their vote. Thanks to Five Star Subaru of Grapevine, the top three vote getters received special Subaru mystery prize bags.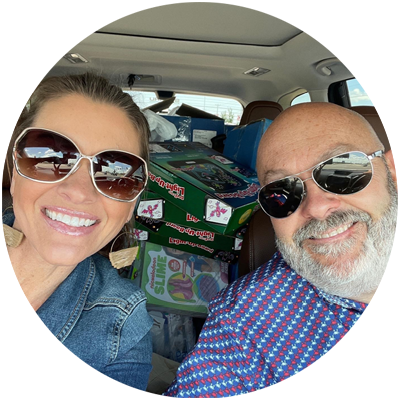 Schulte Subaru
Fulfilling a Child's Wish List at Sanford Hematology and Oncology 
On June 23rd, 2022, the patients of Sanford Hematology and Oncology were blessed with words of encouragement and so much more! Throughout June, customers of Schulte Subaru were invited to write notes of encouragement to cancer patients, which were then delivered with arts and crafts kits and 80 warm blankets, in the hope of bringing comfort and support to them during their cancer treatment. But the generous Schulte family didn't stop there, they made a stop at Wal-Mart and fulfilled the Sanford Children's Wish List! A car full of toys, games and more were added to their already generous donation. Mike and Sarah Schulte have always gone way above and beyond, and last year was no exception.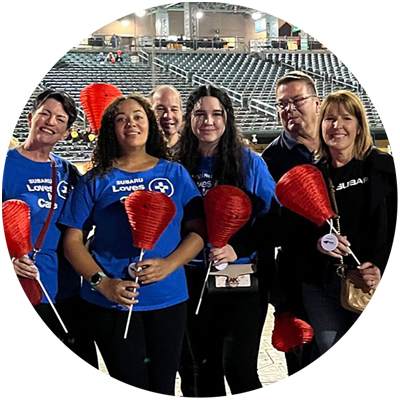 Gold Rush Subaru
Embracing & Supporting Patients Like Matthew 
On October 29th, the team at Gold Rush Subaru participated in the local Light the Night event through their partnership with The Leukemia & Lymphoma Society® (LLS). Light the Night is an annual event held to bring light to the darkness of cancer by funding lifesaving research and support for people facing cancer. The Gold Rush Subaru family embraced and supported a local leukemia survivor, Matthew, and his family. As they walked with their lanterns, Matthew and his family was surrounded by Gold Rush Subaru employees. The family truly felt the powerful impact of the evening and the hope that was being given to all. 

Help LLS, Subaru, and its retailers provide warmth, love, & relief to blood cancer patients across the country.
Throughout June, visit your local participating Subaru retailer to write a message of hope for a cancer patient in your area. Patients will receive these special hope cards along with information on LLS resources and a free blanket from Subaru.
During Subaru Loves to Care month, from June 1-30, 2023, Subaru will match your online gift to LLS.org, dollar-for-dollar, up to $150,000 in total!