RTFCCR/LLS Cancer Prevention Research Grant for Blood Cancer
The Rising Tide Foundation for Clinical Cancer Research and LLS partnered for an international competitive grant to advance breakthroughs in prevention for blood cancers. The grant is focused on addressing four critical topics and is endowed with a total of USD $3M.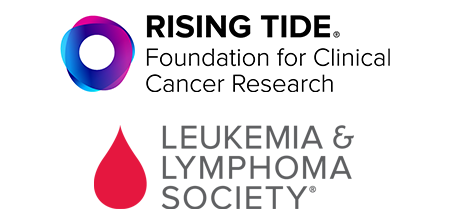 In a joint collaboration, the LLS and RTFCCR aim to stimulate innovative and clinically relevant cancer research that has the highest potential for near-term patient impact in terms of clinical application, therapeutic outcomes and quality of life.
These grants aspire to advance clinical cancer research worldwide that aims to prevent blood cancers from either occurring initially in healthy individuals (no neoplasm detected), advancing to full-blown blood cancers in patients with benign conditions, or blocking reoccurrence of blood cancer after therapy. 
Find out more about the Prevention Awards
or browse our resources for current Prevention awardees.
---