Vittoria Biotherapeutics Secures Over $15 Million in Private Financing Round to Support the Development of Novel CAR-T Cell Therapies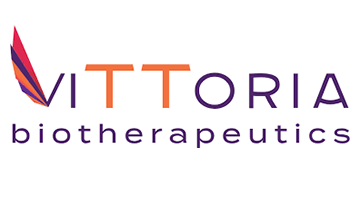 PHILADELPHIA, Nov. 14, 2023 - Vittoria Biotherapeutics today announced it has secured over $15 million in a private financing round. The funds will be used to continue advancing Vittoria's lead candidate, VIPER-101, an autologous, dual population CD5-knockout CAR-T cell therapy for T-cell Lymphoma, into the clinic. VIPER-101 features the Company's novel Senza5™ platform technology.
The funding round, led by Valley Forge Investment Corporation, includes investments from institutions such as Agent Capital, Tellus BioVentures, the University of Pennsylvania, BioAdvance, NYBC Ventures, and The Leukemia & Lymphoma Society Therapy Acceleration Program (LLS TAP), among others.
"We're proud to invest in Vittoria Biotherapeutics to support the innovative Senza5 platform technology and VIPER-101 program, recognizing there is a need for safer and more effective therapies for T-cell lymphoma patients," said Lore Gruenbaum, Ph.D., Vice President, LLS TAP. "T-cell lymphoma is a serious disease with a poor prognosis, and this investment aligns with our commitment to supporting cutting-edge research that offers promising treatments and hope for patients and their families."