Sutro Biopharma and BioNova Pharmaceuticals Enter into Collaboration for STRO-001 in Greater China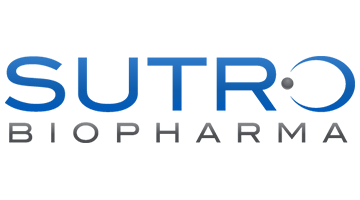 SAN FRANCISCO and SHANGHAI, Oct. 12, 2021 /PRNewswire/ -- Sutro Biopharma, Inc. (NASDAQ: STRO), a clinical-stage drug discovery, development and manufacturing company focused on the application of precise protein engineering and rational design to create next-generation cancer and autoimmune therapeutics, and BioNova Pharmaceuticals Limited (BioNova), a company dedicated to the discovery, development and commercialization of innovative medicines for the treatment of diseases with unmet medical needs, today jointly announced an option agreement for BioNova to develop and commercialize STRO-001, a CD74-targeting Antibody-Drug Conjugate (ADC), for patients with hematologic cancers, in Greater China, including mainland China, Hong Kong, Macau and Taiwan.
Under the terms of the agreement, BioNova has the option to obtain exclusive rights to develop and commercialize STRO-001 in Greater China. BioNova will pursue the clinical development, regulatory approval, and commercialization of STRO-001 in multiple indications, including non-Hodgkin's lymphoma, multiple myeloma, and leukemia in the licensed territory. Sutro will retain development and commercial rights of STRO-001 globally outside of Greater China, including the United States. BioNova will pay to Sutro an initial licensing option payment of $4 million, with potential payments totaling up to $200 million related to option exercise, development, regulatory, and commercial milestones. Sutro will provide STRO-001 to BioNova under appropriate clinical and commercial supply service agreements. Upon commercialization, Sutro will receive tiered, double-digit royalties based on annual net sales of STRO-001 in Greater China.