Specialized Center of Research Program (SCOR)
The submission period for SCOR is now closed. Thank you for submitting your Letters of Intent.
---
Specialized Center of Research (SCOR) grants support teams of researchers from one or several institutions representing different disciplines and engaged in collaborative efforts to discover new approaches to treat patients with blood cancers.
The grants are designed to to bring together established investigators with a deep understanding of the complexity of blood cancers and their treatments. These researchers will develop a focused research program, foster new interactions and cooperation, and enhance interdisciplinary research among the participants. The overall goal of this mechanism is to enhance the development of innovative strategies for the treatment, diagnosis or prevention of hematological malignancies. Strategies that move discoveries from the bench to the clinic are of high importance as are integrated translational projects.
Click here to see our active SCOR portfolio.
*Find out more about the SCOR application process or browse our resources for current SCOR awardees.
---
Get to know some of our current SCOR projects: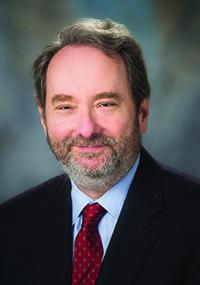 Robert Orlowski, MD, PhD
University of Texas MD Anderson Cancer Center in Houston
SCOR in High Risk Plasma Cell Dyscrasias
While we've seen many new therapies for myeloma approved in recent years, it is still an incurable blood cancer. Orlowski and his team are developing immunotherapeutic approaches to prevent precursor diseases from progressing to full-blown myeloma and targeted approaches to treat patients with high-risk subtypes of myeloma.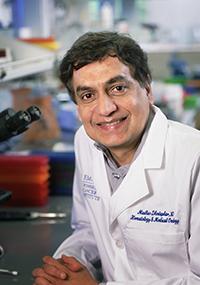 Madhav Dhodapkar, MD
Emory University
Improving targeted adoptive cell therapy of myeloma
This award will support research focused on improving adoptive cell therapies for patients with multiple myeloma and developing the next generation of promising myeloma therapies for patients. Led by principal investigator Madhav Dhodapkar, MBBS, director of the Winship Center for Cancer Immunology, the SCOR team will seek to improve chimeric antigen receptor (CAR) T-cell therapy for multiple myeloma patients. CAR T-cell therapy has been effective for patients with certain types of leukemia and lymphoma and has shown promise for myeloma patients in clinical trials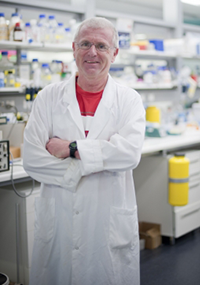 Andreas Strasser, PhD
Walter & Eliza Hall Institute of Medical Research
Directly targeting the Cell Death Machinery to Treat Hematopoietic Malignancies
These multidisciplinary, collaborative grants bring together teams of researchers to solve difficult challenges in the blood cancers. "We are working to understand why and how it is that if cells in the body don't die when they should, cancer is able to develop," Dr. Strasser said. This SCOR paves the way for therapies that harness the body's own cell death machinery, called apoptosis, the normal process that causes impaired cells to self-destruct. When the process goes awry, cancer cells do not die as readily. The team was instrumental in the discovery of the first approved apoptosis-targeted agent called venetoclax (Venclexta) for use in chronic lymphocytic leukemia and, more recently, for elderly patients with acute myeloid leukemia (AML). The team is now testing multiple new approaches to boost apoptosis in other leukemias, as well as lymphoma and myeloma.