Ryvu Therapeutics
Partnership since August 2017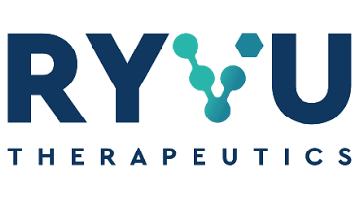 In August 2017, LLS TAP partnered with Ryvu Therapeutics (formerly known as Selvita) to support "A Phase Ib Study of RVU120 in Patients With Acute Myeloid Leukemia or High-risk Myelodysplastic Syndrome."
Ryvu Therapeutics is a clinical-stage drug discovery and development company focusing on novel small molecule therapies that address emerging targets in oncology. RVU120 is a highly selective first-in-class CDK8/CDK19 inhibitor that was discovered with the Ryvu Therapeutics discovery engine platform. CDK8 plays a unique and critical role in gene regulation and is implicated in the development of numerous hematological malignancies and solid tumors.
In preclinical studies, RVU120 has shown strong proof of concept for the treatment of AML, a disease with a poor prognosis. Ryvu is conducting an open-label, dose-escalation study at multiple sites in the United States to evaluate the safety, tolerability and preliminary activity of RVU120 and to establish a recommended dose for further clinical development. The first patient enrolled in the Phase 1b study of RVU120 has received the first dose. The clinical trial is currently open and enrolling patients (NCT04021368). RVU120 was granted Orphan Drug Designation by the FDA for AML in April 2020.
In addition, Ryvu is enrolling patients in Phase I/II clinical trial (NCT05052255), investigating RVU120 in patients with relapsed/refractory metastatic or advanced solid tumors.
For more information about Ryvu, visit ryvu.com.
Recent News
December 13 2021 - announced updated clinical and preclinical data demonstrating the single-agent activity of its two lead oncology drug candidates, RVU120 at the 63rd American Society of Hematology Annual Meeting, held December 11 – December 14, 2021, in Atlanta.
Aug 25, 2021 - announced that the first patient enrolled in the Phase I/II clinical trial investigating RVU120 (SEL120) in relapsed/refractory metastatic or advanced solid tumors, has received the first dose of the study drug.
June 11, 2021 - announced the online publication of two posters and an oral presentation demonstrating clinical and pre-clinical activity of its selective CDK8/19 inhibitor RVU120 (previously SEL120) and the dual PIM/FLT3 inhibitor SEL24 (MEN1703), in-licensed by Menarini Group from Ryvu Therapeutics, at the Annual European Hematology Association (EHA) 2021 Virtual Congress.
March 11, 2021 - announced that its data from multiple oncology programs will be presented at the upcoming American Association of Cancer Research (AACR) Virtual Annual Meeting 2021, April 10-15 and May 17-21. Data presented will include results from the RVU120 (SEL120), a CDK8/CDK19 inhibitor program, as well as data from small-molecule STING agonists and HPK1 inhibitor projects.
July 22, 2020 - successfully raised over USD 36 million (PLN 143 million) of new capital. Ryvu Therapeutics plans to allocate the acquired funds primarily to the SEL120 project, including the development of the compound in new therapeutic indications in the area of solid tumors, AML/MDS as well as to the development of its preclinical projects.