Preliminary Results from NexImmune's Phase 1/2 Trial of NEXI-001 in AML Presented at ASH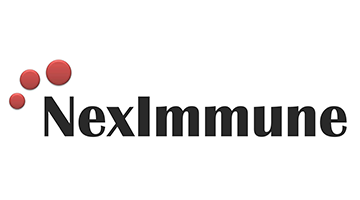 GAITHERSBURG, MD - December 7, 2020 – NexImmune, a clinical-stage biotechnology company developing a novel approach to immunotherapy designed to employ the body's own T cells to generate a specific, potent and durable immune response that mimics natural biology, today announced that City of Hope's Monzr Al Malki, M.D., delivered an oral presentation at the 62nd American Society of Hematology (ASH) Annual Meeting and Exposition featuring initial data from the Phase 1/2 trial of NEXI-001 in AML. Entitled "Preliminary Results of the First-in-Human Study of NEXI-001, a Multi-Antigen Specific CD8+ T Cell Product, in Acute Myeloid Leukemia (AML) Patients with Relapsed Disease after Allogeneic Hematopoietic Cell Transplantation (Allo-HSCT) Demonstrate Early Signs of Safety, Tolerability and Robust Immune Responses," the presentation included responses following a single infusion of the experimental therapy.
These data represent safety and tolerability results from the first five patients treated and reflect a median of four months of follow-up with infusion doses ranging from 50-200 million total T cells. As noted by Dr. Al Malki in his presentation, there have been no cases of acute Graft versus Host Disease (aGvHD), Cytokine Release Syndrome (CRS), immune cells-associated neurological syndromes (ICANs), or infusion related reactions (IRRs) reported to-date, nor have there been any treatment-related adverse events (AEs) observed.
Initial data demonstrate early signs of safety, tolerability and robust immune responses in acute myeloid leukemia (AML) patients with relapsed disease after allogeneic hematopoietic cell transplantation (allo-HSCT)
"Early results from this Phase 1/2 trial suggest that infusion of the NEXI-001 product is well-tolerated and capable of triggering early, robust and persistent cell-mediated immune responses," said Dr. Al Malki, the trial's lead investigator and associate clinical professor in City of Hope's Department of Hematology & Hematopoietic Cell Transplantation. "The initial data are encouraging, and we look forward to dosing more patients with longer follow-up in order to more fully characterize the clinical potential of this exciting new cell therapy."