Kymera Therapeutics Presents Late-Breaking Preclinical Data Highlighting Superiority of IRAKIMiD Degrader KT-413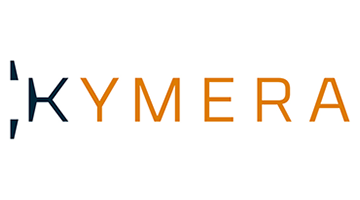 WATERTOWN, Mass., April 10, 2021 (GLOBE NEWSWIRE) -- Kymera Therapeutics, Inc. (NASDAQ: KYMR), a clinical-stage biopharmaceutical company advancing targeted protein degradation to deliver novel small molecule protein degrader medicines, today presented late-breaking preclinical data showing how the dual targeting of IRAK4 and IMiD substrates by KT-413, its IRAKIMiD degrader currently in preclinical development, synergizes to impact signaling and cell killing in MYD88-mutant diffuse large B cell lymphoma (DLBCL) in a manner that is distinct from IMiDs or selective IRAK4 targeting alone. The data were presented today in a poster session at the American Association of Cancer Research (AACR) Annual Meeting 2021 (LB118: Mechanisms underlying synergistic activity in MYD88MT DLBCL of KT-413, a targeted degrader of IRAK4 and IMiD substrates).
IRAKIMiDs are novel heterobifunctional degraders designed to degrade both IRAK4 and IMiD substrates, including Ikaros and Aiolos, with a single small molecule. IRAKIMiDs synergistically target both the MYD88-NFkB and IRF4-Type 1 interferon pathways to enhance and broaden anti-tumor activity in MYD88-mutant DLBCL. KT-413 is being developed initially for the treatment of relapsed/refractory MYD88-mutant DLBCL, with the potential to expand into other MYD88-mutant indications and IL-1R/NFkB-driven malignancies. KT-413 is currently in preclinical development and Kymera plans to submit an Investigational New Drug Application (IND) to the U.S. Food and Drug Administration (FDA) and, if cleared, initiate a Phase 1 clinical trial in relapsed/refractory B cell lymphomas, including MYD88-mutant DLBCL, in the second half of 2021.