Kura Oncology Announces Late-Breaking Abstract Accepted for Oral Presentation at the 2023 EHA Congress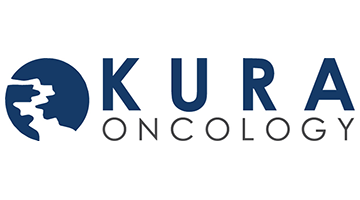 SAN DIEGO, May 30, 2023 - Kura Oncology, Inc. (Nasdaq: KURA), a clinical-stage biopharmaceutical company committed to realizing the promise of precision medicines for the treatment of cancer, today announced that a late-breaking abstract with updated data from the Phase 1 trial of the Company's menin inhibitor, ziftomenib, has been accepted for oral presentation at the 2023 European Hematology Association (EHA) Congress in Frankfurt, Germany.
Late-breaking abstract # LB2713, entitled "Activity, tolerability, and resistance profile of the menin inhibitor ziftomenib in adults with relapsed/refractory NPM1-mutated AML," will be presented at the late-breaking oral session on Sunday, June 11, 2023. Late-breaking abstracts are scheduled for publication on the EHA website at 16:00 CET on Thursday, June 1, 2023.