Kura Oncology
University of Michigan Licensee since Dec 2014 (Partnership with University of Michigan since 2010)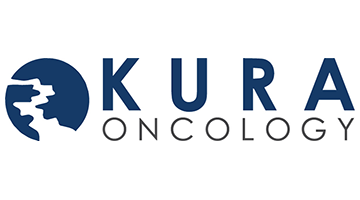 Starting in 2010, LLS TAP supported a promising University of Michigan research project led by Jolanta Grembecka, PhD, to develop new treatments for patients with a rare and lethal subtype of leukemia. Through TAP, LLS engaged chemists to improve the properties that produced lead compounds that exhibited potent anti-leukemic activity. In 2014, LLS introduced Kura Oncology to the project that ultimately led to Kura Oncology completing a licensing agreement with the University of Michigan to continue to develop these molecules.
Today, Kura Oncology remains committed to developing precision medicines for cancer, and LLS TAP prior investment into this project at the University of Michigan is now supporting a "Phase 2 registration-directed clinical trial in patients with NPM1-mutant relapsed or refractory AML."
Kura Oncology is a clinical-stage biopharmaceutical company committed to realizing the promise of precision medicines for the treatment of cancer. The Company's pipeline consists of small molecule drug candidates that target cancer signaling pathways. Ziftomenib (KO-539) is a selective and potent small molecule inhibitor of menin. Ziftomenib is currently in a Phase 2 registration-directed clinical trial in patients with NPM1-mutant relapsed or refractory AML (NCT04067336). 
In the Phase 1 clinical trial, ziftomenib showed as of the data cutoff on October 24, 2022, a 30% complete response (CR) rate among 20 NPM1-mutant AML patients treated at 600 mg. In addition, the favorable safety profile and encouraging tolerability at the 600 mg daily dose resulted in its designation as the recommended Phase 2 dose following a positive Type C meeting with the U.S. Food and Drug Administration (FDA).
In addition to continued evaluation of ziftomenib as a monotherapy in NPM1-mutant AML, Kura plans to initiate the KOMET-007 and KOMET-008 trials later this year to evaluate ziftomenib in combination with current standards of care in earlier lines of therapy and across multiple patient populations, including NPM1-mutant and KMT2A-rearranged AML.
Recent News
TAP Testimonial: Dr. Jolanta Grembecka, Associate Professor at The University of Michigan explains the role of LLS TAP in the early development of the KO-539 menin inhibitor.