Immunitas Therapeutics Receives FDA Clearance of IND Application for IMT-009 in Solid Tumors and Hematological Malignancies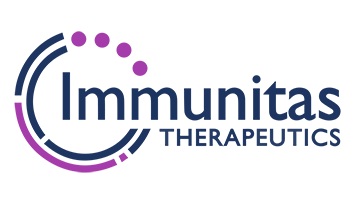 WALTHAM, Mass. September 21, 2022 – Immunitas Therapeutics ("Immunitas"), a precision immunotherapy company committed to discovering and developing novel, differentiated therapeutics for patients with cancer, today announced that the U.S. Food and Drug Administration (FDA) has cleared the Investigational New Drug (IND) application for IMT-009, a fully human monoclonal antibody against a novel immuno-oncology target CD161. The Phase 1 study is designed to evaluate the safety, tolerability, pharmacodynamic biomarkers, and preliminary efficacy of IMT-009 as well as identify the Recommended Phase 2 Dose (RP2D). The trial will then transition into Phase 2 with multiple expansion cohorts to assess the safety and efficacy of IMT-009 alone or in combination with another antineoplastic agent.  
The IMT-009 Phase 1/2 clinical trial is anticipated to begin enrollment in Q4 2022.