Immunitas Therapeutics Presents Preclinical Data Demonstrating Potential of Novel Cancer Immunotherapy IMT-009 at the 2022 Society for Immunotherapy of Cancer (SITC) Annual Meeting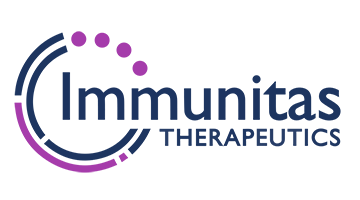 WALTHAM, Mass. November 11, 2022 – Immunitas Therapeutics ("Immunitas"), a clinical stage precision immunotherapy company committed to discovering and developing novel, differentiated therapeutics for patients with cancer, presented preclinical data on lead program IMT-009, a fully human monoclonal antibody against a novel immuno-oncology target CD161, today at the Society for Immunotherapy of Cancer (SITC) 37th Annual Meeting, held both virtually and in Boston from November 8-12, 2022. 
Presentation details are as follows:
Title: Anti-CD161 antibody IMT-009 is a novel immunotherapeutic agent that reinvigorates T and NK cell function and anti-tumor efficacy through blocking interaction of CD161 with its ligand CLEC2D
Abstract Number: 1332 Date/Time: The poster will be presented on November 11, 2022 and made available for in person attendees from 9:00 am – 8:30 pm ET.