Immunitas Therapeutics Completes $58 Million Series B Financing to Advance Pipeline into the Clinic and Expand Single Cell Analysis Drug Development Platform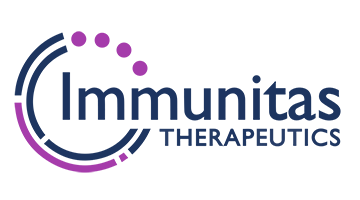 Waltham, Mass., August 18, 2021 – Immunitas Therapeutics ("Immunitas"), a single cell genomics-based therapeutics company, today announced the completion of a $58 million Series B financing led by Agent Capital with participation from Medical Excellence Capital (MEC), 120 Capital, Solasta Ventures, Mirae Asset, Ono Venture Investment, The Mark Foundation for Cancer Research, NS Investment, BrightEdge (American Cancer Society), and The Leukemia & Lymphoma Society Therapy Acceleration Program® (LLS TAP). Existing investors Alexandria Venture Investments, Evotec, Leaps by Bayer, M Ventures, Novartis Venture Fund (NVF), and founding investor Longwood Fund also joined the round. As part of the financing, Geeta Vemuri, PhD, MBA, Managing Partner and Founder of Agent Capital, and Brian Halak, PhD, on behalf of MEC will join the Immunitas Board of Directors.
The Series B funding will be used to advance Immunitas' lead program, IMT-009, a CD161 inhibitor, into the clinic to treat both solid tumors and hematological malignancies. Both blockade and knockout of CD161 in preclinical systems have shown enhanced tumor-killing, increases in critical cytokines, and increased survival. The company expects to file its first Investigational New Drug application (IND) in 1H 2022 for IMT-009. This financing builds on the $39 million Series A financing secured in 2019. Immunitas Therapeutics was founded by Kai Wucherpfennig, MD, PhD, Dana-Farber Cancer Institute, K. Dane Wittrup, PhD, the Massachusetts Institute of Technology (MIT), Mario Suvà, MD, PhD, Massachusetts General Hospital (MGH), and Aviv Regev, PhD, MIT.
LLS made an equity investment in Immunitas Therapeutics to provide "Support of Translational and Clinical Development of the Lead IMT-009 Program for Lymphoma Indications."