Immunitas Therapeutics Announces First Patient Dosed in Phase 1/2a Study of IMT-009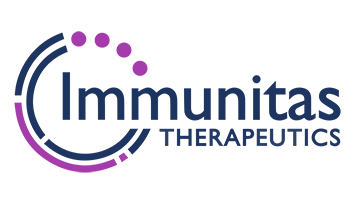 WALTHAM, Mass., January 4, 2023 – Immunitas Therapeutics ("Immunitas"), a clinical stage precision immunotherapy company committed to discovering and developing novel, differentiated therapeutics for patients with cancer, today announced the first patient has been dosed in a Phase 1/2a clinical trial evaluating use of novel cancer immunotherapeutic IMT-009 in solid tumors and hematologic malignancies.

The Phase 1 study (NCT05565417) is designed to evaluate the safety, tolerability, pharmacodynamic biomarkers, and preliminary efficacy of IMT-009 as well as identify the Recommended Phase 2 Dose (RP2D) for treatment of patients with advanced solid tumors or lymphomas. The trial will subsequently transition into Phase 2 to assess the safety and efficacy of IMT-009 as a monotherapy and in combination with another anticancer agent.