Immunitas Therapeutics
Partnership since August 2021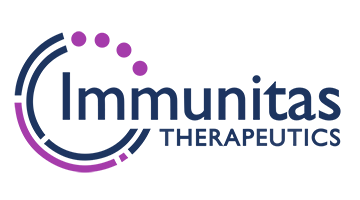 In August 2021, LLS made an equity investment in Immunitas Therapeutics to provide "Support of Translational and Clinical Development of the Lead IMT-009 Program for Lymphoma Indications."
Immunitas is committed to discovering and developing novel, differentiated therapeutics for patients with cancer. Their discovery engine combines deep expertise in single-cell genomics with customized machine learning approaches to elucidate immune cell populations that are key actors in immuno-oncology. Immunitas complements this process with bespoke in-house therapeutic discovery rooted in antibody display and immunization. IMT-009, a first-in-class NK and T cell modulator targeting CD161, is being developed for the treatment of solid tumors and hematological malignancies and will enter clinical trials in patients in 2022. The company was founded by Longwood Fund with leading scientists from Dana-Farber, MGH, the Broad, and MIT.
For more information about Immunitas, visit www.ImmunitasTx.com.
Recent News
August 18, 2021 – announced the completion of a $58 million Series B financing led by Agent Capital with participation from Medical Excellence Capital (MEC), 120 Capital Management, Solasta Ventures, Mirae Asset, Ono Venture Investment, The Mark Foundation for Cancer Research, NS Investment, Bright Edge (American Cancer Society), and The Leukemia & Lymphoma Society Therapy Acceleration Program® (LLS TAP).